Bathtubs are one of the most important fixtures in your bathroom. Your tub is where you relax and unwind after a long, stressful day. There are many different bathtub materials, and it can be difficult to choose one that fits your needs exactly. Bathtubs come in many different sizes and shapes — from deep soaking tubs to small foot baths — so picking the right one can be tricky. The open space in your bathroom will help determine what size and shape of bathtub to install.
There are many different types of materials to choose from, each with its own pros and cons. Choosing the best bathtub materials for your bathroom remodel is important, as it will become a permanent fixture in your home. The material you choose will affect the appearance and durability of your bathtub. Materials also have a big impact on the price of your new tub. The most common bathtub materials are acrylic, cast iron, fiberglass, and stone resin. Each material has its own advantages and disadvantages, so it's vital to know exactly what you want before making your decision.
Acrylic baths were popular in the 1960s and 1970s, but they fell out of favor because they were prone to cracking and warping if not properly maintained. Today's acrylic baths are more durable than those from decades past, but they still require careful maintenance. Fiberglass baths have become increasingly popular because they are scratch-resistant and relatively inexpensive compared to cast iron baths. Cast iron baths offer an old-fashioned look but can be difficult to maintain due to their heavy weight and tendency toward rusting if not properly cared for.
Acrylic Bathtub Material
Acrylic baths are one of the most popular choices among homeowners. They are affordable, durable, and easy to install. It is also a great material for those who want a lightweight bath. Acrylic baths are also available in a wide range of colors, making them perfect for any bathroom design. Changing the color of your acrylic bathtub in the future is also possible.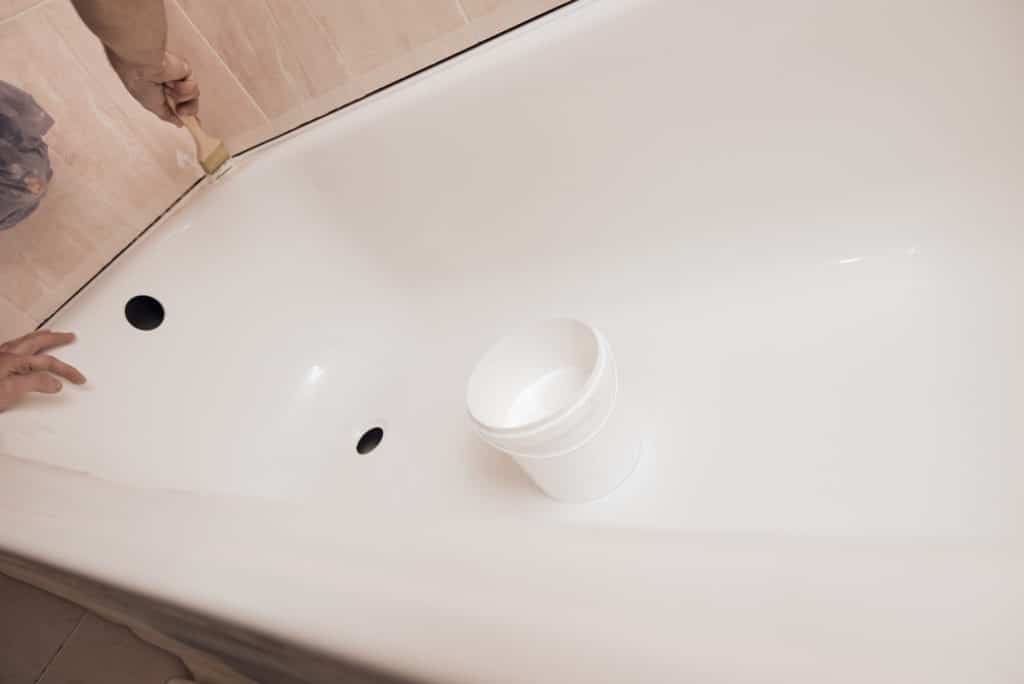 Acrylic tubs are easy to clean and don't need regular maintenance like ceramic or cast-iron tubs. However, they're more prone to scratching than other materials like fiberglass. Using abrasive cleaners on your acrylic tub could scratch easily over time and degrade the quality. You should also avoid using harsh chemicals on your acrylic tub because they can damage the surface. A mild detergent with warm water or a water-based cleaner works best for cleaning acrylic baths.
Fiberglass Bathtub Material
Fiberglass baths are a great option for homeowners who want to upgrade their bathrooms without spending a ton of money. They're affordable, easy to install, and repairable. You can also customize the size, shape, and color of your fiberglass bathtub. However, there are some downsides to fiberglass bathtubs.
Fiberglass is lightweight, but it's not as durable as cast iron or acrylic. The epoxy finish can chip off over time, and the material itself isn't very strong, which can cause cracks or breaks in the tub. The finish on a fiberglass bathtub may be inconsistent from one tub to another, which can make them look cheap or unfinished. In addition, you may notice that the finish on your new fiberglass tub begins to wear off after a few years of use.
Cast Iron Bathtub Material
Cast iron bathtubs have been around for a long time, and there are many reasons to consider them. If you're looking for an elegant bathtub, cast iron is a great choice. A cast iron bathtub is an eye-catching conversation piece. Cast iron also retains heat well, so it's great for soaking in after a day at work. Cast iron is an excellent material for bathtubs because it can last a lifetime if properly maintained.
Cast iron is tough and durable and will withstand daily use in the bathroom. However, cast iron bathtubs are heavy, which makes them somewhat difficult to move around. Installing or repairing a cast iron bathtub will require extra effort from your contractor or plumber. Due to its weight, a cast iron bathtub is most practical as a permanent fixture.
Stone Resin Bathtub Material
Stone resin bathtubs are made from ground stones, and resin blended together. They're durable, don't fade, and are easy to clean. You can choose from several different colors when you purchase a stone resin bathtub, so you can find one that matches your bathroom decor perfectly. You can even choose certain speckled or glitter-like patterns.
Stone resin bathtubs are very durable, which means they can withstand years of use without showing signs of wear or tear. This type of tub is perfect for people who like to spend long periods of time in the tub because it won't become dingy or crack over time as some other types of baths do. Stone resin is excellent for multifamily member households because it can withstand frequent usage.
Choose A to Z Construction for Your Bathroom Project Today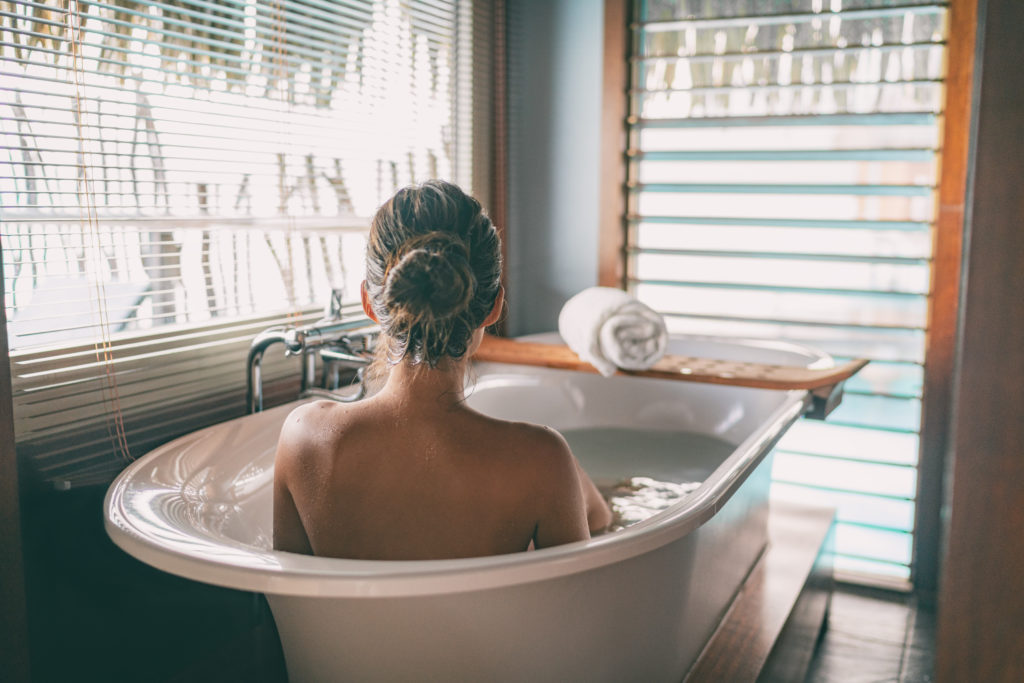 Replacing or installing a new tub may feel overwhelming, but there are plenty of resources available. No matter what bathtub material you choose, you will need to consider various factors like durability, size, and shape. You will also want to think about how easy it is to clean, how it looks in your bathroom, affordability, and the anticipated time length of the remodel project.
Don't get caught up in the confusing world of bathtub materials. Once you know your needs, you can make an informed choice and get a tub that will last for decades. Next time you are planning on getting a new tub, take the time to do this research so you can choose the best one for your home.
Contact our knowledgeable staff at A to Z Construction today to learn more about your options. Our friendly team is here to answer any of your questions. We look forward to working with you.