Quality Roofing Contractor in St. Paul, Minnesota

---
St. Paul residents trust A to Z Construction as a local, experienced roofing contractor. We like to think a house is only as good as the roof it lies beneath. Since 2004, we have made it our mission to ensure our customers' roofs keep their homes cool, dry, and weather-resistant.
There are many services as a roofing company we offer to residents in the St. Paul area. Whether you're looking for an entirely new roofing system, a replacement for your old roof, or repairs for a damaged roof, our team is here to assist you with our selection of skilled contractors and top-quality roofing materials.
Our unmatched expertise and dedication to quality customer service make A to Z Construction one of the most popular and trusted roofing companies in St. Paul. Whether it's for repairs to asphalt roofs, metal roofs, or cedar shakes – we can do it all. Get your free roofing estimate from A to Z Construction today.
Roof Installation
We've helped countless Rosemount property owners install roofs and have the expertise to handle residential and commercial roofing jobs from the simplest to the most complex.
Roof Repair & Replacement
Roof Repair & Replacement
Whether your roof is buckled from the weight of old age or suffering from recent weather damage, our Rosemount roofing experts can complete partial or whole roof replacements quickly and affordably.
Emergency Roof Repair
When you're dealing with a leaky or partially collapsed roof, you can't afford to wait. Our Rosemount roofing experts can connect with you fast, assess the damage accurately, and handle your roofing problem in short order.
Professional Roof Replacement in St. Paul
A to Z Construction prioritizes cost-effective solutions to your situation depending on the severity of your roofing damage.
Whether you require a simple patch job or extensive repairs, our team of St. Paul roofing contractors will be there to replace your roof with a brand new one. We promise to work with you to determine the most efficient and cost-effective solution to your specific issue.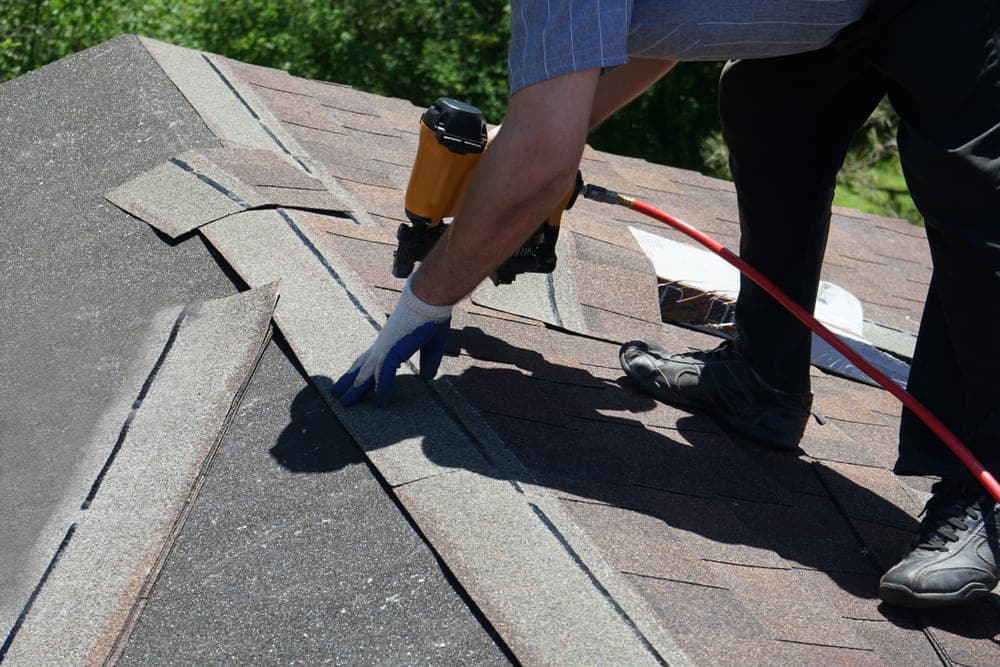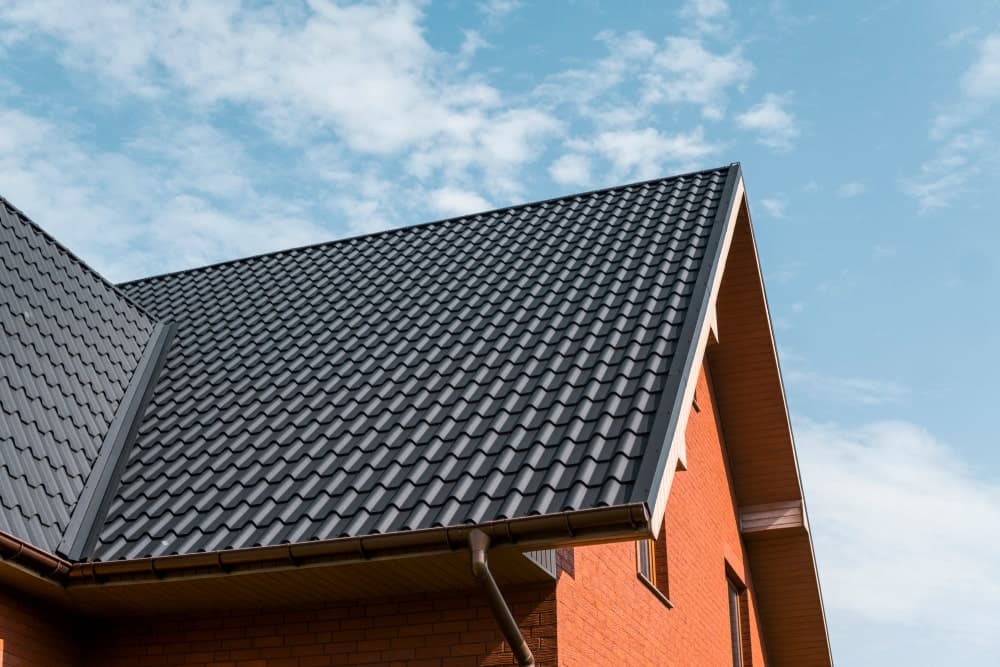 Expert Residential Roofing Services in St. Paul
If you're looking for a local roofing contractor whose expertise is in residential roofing, look no further than A to Z Construction Inc. We have the resources and experts to handle all of your residential roofing needs.
Review some of our residential roofing projects, and see what our team of professional roofing contractors in St. Paul can do for you and your home. We offer several gorgeous roof designs and top-quality materials to give your home a superior roofing system.

Step 2
Thoroughly review the roofing estimate to ensure there are no errors.

Step 5
You have a secure and well-installed Minneapolis roof.
Take a look at our past residential and commercial roofing projects.
Metal Roofing in St. Paul
There are several advantages to installing an all-metal roofing system from your trusted St. Paul roofing company. Not only is it more durable than traditional asphalt shingle roofing, but it reflects heat much more efficiently, which can drastically lower your home's air conditioning costs.
We strive to offer the highest-quality metal roofing systems for St. Paul residents looking to save on their energy bills. Each material is different in its advantages, so it's crucial to learn all of them and determine which one is best for you when working with us as your St. Paul roofing company. Contact us today for a free roof inspection where our specialists will discuss prices, designs, and types of metal used in the roofing material.
Commercial Roofing for St. Paul Businesses
We know there are several commercial roofing contractors in the St. Paul area, but what distinguishes us from our competitors? To start, we have a specialized team of roofers who are trained to tackle the specific requirements of large-scale commercial projects.
Additionally, our team has worked on endless commercial buildings in the St. Paul area since the founding of our company in 2004, and this experience extends to the overall quality of our commercial roof installations.
St. Paul Storm Damage Roof Inspections
The quality of your roof can make or break your house during stormy conditions. Minnesota residents understand the protection a roof provides, as harsh winter conditions always leave the risk of roof damage from heavy snow and strong winds.
If stormy conditions damaged your roof, we can inspect the damage at no cost to you and assist you in restoring it to its original shape. Our free roof inspection and estimate make us a popular St. Paul roofing contractor.
We also work with your insurance company to help you reduce costs by guiding you through developing a professional roof insurance claim.
Trusted Local Roofing Company
A to Z Construction Inc. strives to exceed your expectations in every way, and we know there are several things buyers wish to avoid when choosing a St. Paul roofing company. Inaccurate insurance estimates, low-cost and inexperienced labor, and receiving check endorsements from mortgage companies all come to mind when searching for a contractor.
We work hard to ensure all estimates are timely and that all of our staff are well-trained. We'll negotiate with insurance companies on your behalf for a fair settlement. Our team will process insurance checks if they require any mortgage company endorsements.
As your St. Paul roofing company, we emphasize collaboration to establish trust with our customers. Doing our utmost to respect and value our customers from the moment they pick up the phone to when we arrive to service your roof is what makes us an excellent St. Paul roofing contractor.
Excellent Customer Service
We take several measures to ensure our customers are getting the best advice for their projects. We can assist customers with a range of inquiries, including design consultation, shingle selection, and our streamlined installation process.
Once you have found your desired solution, we are here to make the installation process easy and affordable.
If you ever want to confirm our excellent customer service, just ‌look at our reviews. Our repeated St. Paul customers are a testament to this company's commitment to our community and our passion for quality roofing systems.
Excellent Workmanship
We work hard to ensure we do the job correctly and address every detail. Our team e strives to be respectful of our customers' homes during the construction process and actively clean the work area each day to prevent hazards and damage to your property.
Free Roof Estimate and Inspection for St. Paul Homeowners
We're your ideal St. Paul roofing contractor for any of your roof restoration needs. If you're looking for a company that puts the needs of the customers first and strives to provide only the highest quality residential roofing, we're here to help.
Please contact us for a thorough, free, no-obligation inspection and estimate.