Quality Roofing Contractor in Champlin, Minnesota

---
At A to Z Construction, we've been providing Minnesota homeowners with roofing repair, installation, replacement, and storm damage repair since 2004. We're a Champlin roofing company with a commitment to excellence, providing trusted solutions and committed customer service.
Our Champlin roofing contractor team is committed to providing you with a home that will stay safe, dry, and energy-efficient. Choosing a company that uses only the best materials and most experienced contractors ensures optimum satisfaction.
If you have residential roofing or commercial roofing needs, you can contact us for a free roofing estimate.
Roof Installation
We've helped countless Rosemount property owners install roofs and have the expertise to handle residential and commercial roofing jobs from the simplest to the most complex.
Roof Repair & Replacement
Roof Repair & Replacement
Whether your roof is buckled from the weight of old age or suffering from recent weather damage, our Rosemount roofing experts can complete partial or whole roof replacements quickly and affordably.
Emergency Roof Repair
When you're dealing with a leaky or partially collapsed roof, you can't afford to wait. Our Rosemount roofing experts can connect with you fast, assess the damage accurately, and handle your roofing problem in short order.
Professional Roof Replacement in Champlin
Not every type of roof damage requires roof replacement. If you're concerned about needing a full roof replacement, we can send Champlin roofing contractors to you for a free roof inspection and a free roofing estimate.
Our roofing professionals provide the most efficient, affordable, and logical solution to your problem.
If you need a local roofing contractor for a Champlin roof replacement, our professional contractors provide unrivaled customer service and quality work for your roof installation.
Ready to get started? Our Champlin roofing company keeps the highest-quality roofing products for asphalt roofs, metal roofs, cedar shakes, and other roofing types in stock.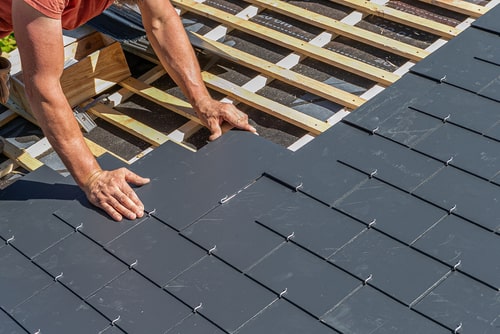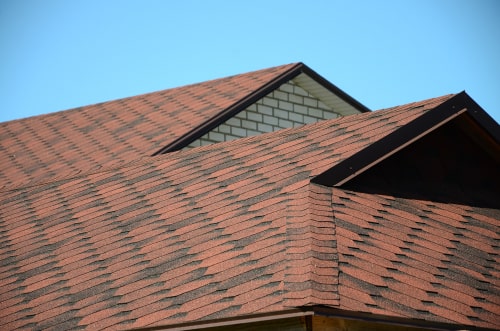 Expert Residential Roofing Services in Champlin
We know finding the right Champlin roofing company is vital. Choosing A to Z Construction ensures that you're using a contractor that's willing to provide a great product. We can even help you work through the insurance process.
We've been helping Twin Cities customers like you with expert Champlin roof installation,
roof replacement, minor repairs, and storm damage repair for nearly 20 years.
As residential roofing experts, we can tell you which asphalt roofs, metal roofs, cedar shakes, or other materials are perfect for your home.

Step 2
Thoroughly review the roofing estimate to ensure there are no errors.

Step 5
You have a secure and well-installed Minneapolis roof.
Take a look at our past residential and commercial roofing projects.
Metal Roofing in Champlin
When you're considering a full Champlin roof replacement, one of the most durable options for heavy Minnesota snowfalls is a metal roof. Because snow slides off metal roofs, you don't have to worry about leaks or ice dams from snow buildup.
When considering a new roof installation, asking your Champlin roofing contractor to install a metal roof ensures exceptional energy efficiency in Minnesota summers. Metal roofs reflect rather than absorb heat, reducing your cooling costs.
Ask our roofing experts if a metal roof is right for your home. If so, we can give you a quote on a metal roof. Choosing us as your Champlin roofing contractor provides you with access to materials from the top metal roofing supply companies.
Commercial Roofing for Champlin Businesses
We also specialize in large-scale roofing installations. Our Champlin roofing company works with property and apartment managers, homeowner's associations, and business owners to replace and repair commercial and multi-family roofs.
We've worked on apartments, warehouses, malls, churches, and more. Whether you have a flat roof or cedar shakes, our Champlin roofing company can provide a repair and replacement that fits your needs.
Champlin Storm Damage Roof Inspections
Your roof is your defense against Minnesota storms. Whether you have an asphalt roof, metal roof, cedar shakes, or other roofing materials, you can still sustain damage from snow, freezing rain, or hail. After a storm, a Champlin roofing contractor can help you understand how serious the damage is.
If you're looking for a Champlin roofing company to assess your roof damage after a storm, you can contact us to send one of our experts out for a free roof inspection.
Having a local roofing contractor come out to inspect your roof can prevent costly additional home damage. Contact A to Z Construction today to get the most trusted Champlin roofing company to determine your next steps.
Trusted Local Roofing Company
At A to Z Construction, we've been providing commercial residential roofing excellence since 2004. You can trust us as your Champlin roofing contractor no matter the job.
Because we're family-owned and operated, we take pride in our reputation. Thus, we only use expert roofers with the knowledge and skills to provide the highest-quality workmanship.
You can ask our Champlin roofing company to give you a free roofing estimate to avoid surprises.
Excellent Customer Service
When you're looking for a contractor that will put your needs first, A to Z Construction is your best choice.
We refuse to accept low insurance estimates and will work with your insurance company to get a fair settlement. We can also help process insurance checks that need mortgage company endorsements.
Excellent Workmanship
The craftsmanship of our Champlin roofing contractors is anchored in nearly 20 years of experience in the roofing business. We've refined our process and materials to ensure we provide the best quality roofs possible.
Read our reviews to see what our satisfied customers have to say about working with our team.
Free Roof Estimate and Inspection for Champlin Homeowners
As your Champlin roofing contractor, A to Z Construction can outline how much your insurance company will pay and what financing options are available.
Whether you're looking for a local roofing contractor for commercial or residential roofing, you'll find that the best Champlin roofing company for the job is A to Z Construction. Let us give you a free estimate today.