Quality Roofing Contractor in Rogers, Minnesota

---
Is it time for a new roof for your home? Are you dealing with missing shingles? How about leaks after rain storms? Rogers, MN's, best local roofing contractor can lessen the anxiety about the roof over your head.
For almost 20 years, A to Z Construction placed priority on aiding Minnesota homeowners with roof repairs, installation, repairing storm damage, and replacement. The way we work on your home is the same way we'd work on our homes. We strive to ensure you receive quality roofing work from the start of the construction process. Contact our team of local roofing contractors today and discover why so many Rogers homeowners choose our team for their roofing needs.
Roof Installation
We've helped countless Rosemount property owners install roofs and have the expertise to handle residential and commercial roofing jobs from the simplest to the most complex.
Roof Repair & Replacement
Roof Repair & Replacement
Whether your roof is buckled from the weight of old age or suffering from recent weather damage, our Rosemount roofing experts can complete partial or whole roof replacements quickly and affordably.
Emergency Roof Repair
When you're dealing with a leaky or partially collapsed roof, you can't afford to wait. Our Rosemount roofing experts can connect with you fast, assess the damage accurately, and handle your roofing problem in short order.
Professional Roof Replacement in Rogers
Since 2004, A to Z Construction's team of Rogers roofing contractors has worked on the cutting edge of Rogers roof installation, repair, and replacement. Working with us starts with a free roof inspection from one of our technicians.
We come out to your home, inspect your roof, and provide a free roofing estimate based on what you're seeking. Our inspection and estimate are honest and budget-conscious. We know a residential roofing job can be expensive, but our high-value work is an investment you can rely on.
You can trust our free roofing estimate comes from decades of experience as a top Rogers roofing company and the knowledge that we work with only the highest quality materials. Rest assured that working with us gives you a group of Rogers professional roofing contractors dedicated to providing quality craftsmanship and unmatched customer service.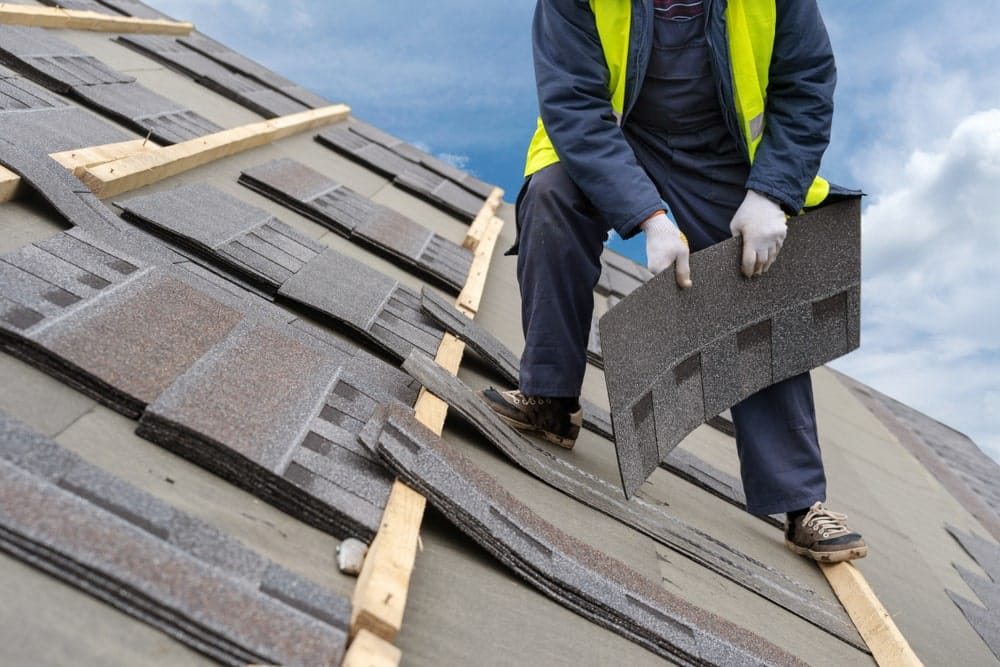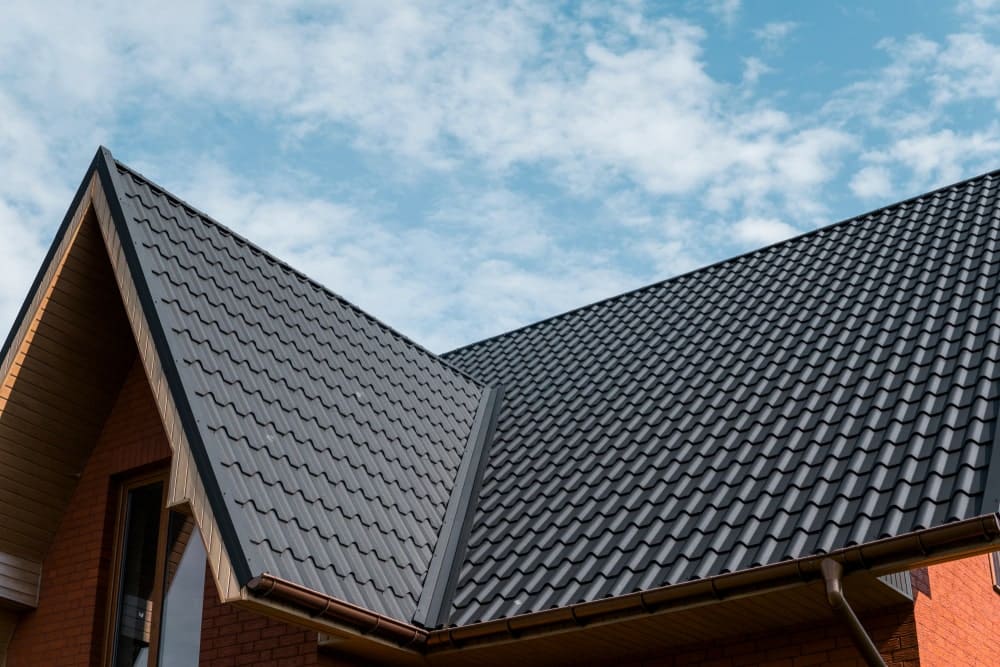 Expert Residential Roofing Services in Rogers
Do you need a roofing replacement or repair in Rogers for your home? A to Z Construction knows dealing with roofing issues can be emotionally and financially stressful. We're committed to providing you with client-centric residential roofing services.
Our team has helped numerous homeowners around Rogers with repairs, new roof installations, and storm damage restoration. We can solve many roofing issues thanks to our experience with repairs.
Want to hear more about the best local roofing contractor in Rogers?

Step 2
Thoroughly review the roofing estimate to ensure there are no errors.

Step 5
You have a secure and well-installed Minneapolis roof.
Take a look at our past residential and commercial roofing projects.
Metal Roofing in Rogers
Nothing makes a bolder statement about a home than a beautiful metal roof. Metal roofing comes with many features other than high-quality construction. Our metal roofs can help prevent snow buildup during our brutal Minnesota winters.
Metal residential roofing is also more energy-efficient since metal reflects the heat instead of absorbing it. Want more affordable energy costs? Choose metal roofing!
Commercial Roofing for Rogers Businesses
A to Z Construction's work does not end at residential roofing. Our work extends to commercial roofing for large-scale commercial projects. We have a specialized team of experts who deal with commercial jobs — repairs, installations, and new constructions. Businesses and commercial contractors consistently rate our team high.
We commonly serve churches, apartment complexes, malls, and warehouses as a dedicated roofing company in Rogers. We work with numerous contractors on commercial sites to ensure a seamless job if you need a commercial roof installation.
Regardless of the size of your building, we collaborate with you to fulfill your roofing needs.
Rogers Storm Damage Roof Inspections
A severe storm can easily damage your roof by loosening, buckling, warping, blistering, or tearing away shingles. Rogers' premier roofing company, A to Z Construction, is proud to offer free storm damage roof inspections.
We specialize in hail damage as well! Did a tree branch cause a large gash in your roof? We'll have that hole patched and covered with new shingles before the next storm starts. Contact us for an inspection, especially if the storm damaged a steep part of your roof.
Trusted Rogers Roofing Contractor
Trust is the one thing you deserve the most from a roofing company in Rogers. Our positive reviews from customers all over Rogers and the St. Paul community speak to our commitment to roof repairs.
It's that pride in our work and the community that continues to guide our passion for craftsmanship and providing stellar customer service.
Excellent Customer Service
At A to Z Construction, the customer comes first at every job. We might be a Rogers roofing contractor, but customer satisfaction is the boss at all job sites. It's our job to leave you happy with the completed roof.
Our work doesn't stop with the final inspection, either. The job continues into the administrative process. We work with insurance companies to ensure a timely settlement of issues and payments. Another area we focus on is tracking every invoice and piece of paperwork.
Our team understands that the only way to be a top roofing company in Rogers is to inform our customers of every project deadline and financial requirement.
Excellent Workmanship
Pride is one of the many aspects that keeps the doors open at A to Z Construction. Pride in community, pride in each other, and pride in an excellent job. We strive to ensure every job is done well due to our desire to provide excellent workmanship.
That level of quality extends to the end of the job. We spend enough time cleaning up after ourselves to ensure nothing is left behind for you to pick up or cause yard damage. The Rogers community stands behind our work ethic.
Free Roof Estimate and Inspection for Rogers Homeowners
A to Z Construction is committed to helping any homeowner in the Rogers or St. Paul community with their roofing needs. We provide a free roof estimate and inspection to anyone who gives us a call. From metal roofs to asphalt roofs and cedar shakes, we work with any material to provide you with a superb finished product.