When you require exceptional roofing services in Coon Rapids, you can count on A to Z Construction to get the job done right. Our team of friendly roofing specialists offers fast and affordable services that withstand any weather all year long. We provide every roofing service you'll ever need, from installations to repairs and even roofing emergencies. Entrust our team of industry-trained professionals to answer all of your questions and address any concerns along the way as we complete your roofing services in Coon Rapids. Contact us today to get started on whatever roofing services you might need now.
Proudly Providing Reliable Coon Rapids Roofing Systems
A to Z Construction is the top name in Coon Rapids roofing services, offering reliable solutions for homes and properties of all sizes. Learn more about our range of residential roofing services below before getting in touch with a specialist at A to Z today.
Roof Installation
A to Z Construction strives to provide affordable roofing solutions for residential homeowners in Coon Rapids, helping to keep homes comfortable while boosting exterior curb appeal.
Roof Repair & Replacement
Roof Repair & Replacement
When you come to find that it's time for regular roof repairs or a replacement of your existing system, get in touch with the industry-leading team at A to Z Construction.
Emergency Roof Repair
Let's face it – when you live in a climate like Coon Rapids, you come to expect the unexpected. When you need emergency roof repairs in Coon Rapids, we're the ones to call.
Commercial Roofing in Coon Rapids, MN
Residential roofing solutions aren't our only area of expertise. A to Z Construction is also proud to offer commercial roofing services in Coon Rapids, Minnesota. We work with businesses and commercial properties of all kinds to provide high-quality commercial roofing solutions at a competitive price. Get in touch with our team of commercial roofing contractors now to learn more about installation, repair, and replacement options for your commercial property.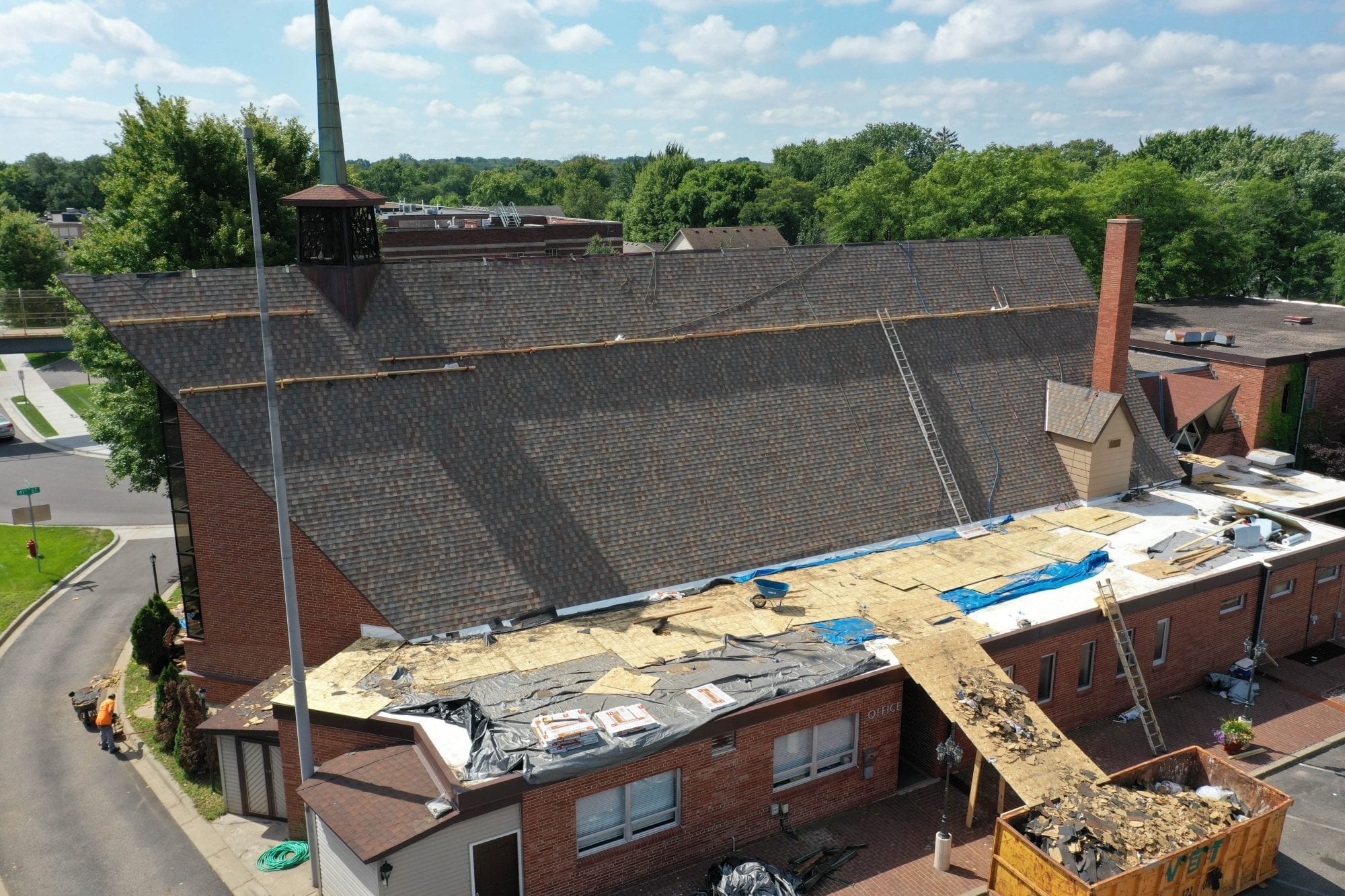 Explore Other Exterior Restoration Services
A to Z Construction specializes in an impressive variety of exterior restoration services. Explore additional offerings below to ensure every aspect of your home is covered.
A to Z Is Always Your at Your Side
Whether your home's roof has been damaged in a recent storm or you simply want to upgrade to a more modern shingle style, you need a roofing contractor on your side that you can trust. A to Z Construction is proud to provide reliable and affordable roofing services in Coon Rapids, Minnesota. You can be confident that our roofing specialists will always offer installations, repairs, or replacements built to last. Contact the top roofing company in Coon Rapids today to learn more about our exceptional services from a team of friendly roofing experts.