Roofing Services in Brooklyn Park MN
---
If you're looking for Brooklyn Park roofing contractors, you'll want to choose a local and experienced Brooklyn Park roofing company. A to Z Construction Inc. has been serving the Brooklyn Park area for nearly 20 years. We believe every home or business deserves the highest quality roof to create a safe and comfortable environment. Our team is highly-trained in all roofing jobs, from installing new roofs to quickly repairing damages after disaster hits.
As Brooklyn Park roofing contractor experts, we will also help you through the insurance claim process if your roof gets damaged at any time. We have your back, whatever your roofing and construction needs. We offer a free inspection to decide the best course of action before drawing up any contracts.
Roof Installation
Installing a new roof requires expert craftsmanship and experience. A to Z Construction Inc. will carefully complete all steps necessary to install a new roof for your family home or business venue. We will involve our customers in every step, allowing your construction project to remain yours. We will make sure that all the components of your Brooklyn Park roof are ready to withstand the type of winter and summer weather challenges we have in southeast Minnesota.
Roof Repair & Replacement
Roof Replacement
After several years of use and weathering a few storms, a roof replacement may be necessary for the safety of your home or business. Your Brooklyn Park roofing contractor can inspect the damage, walk over your roofing options with you, and help install a replacement roof. We keep large amounts of high-quality roofing materials on hand, so we're ready at any time to come in and replace your roof, even on a tight deadline.
Emergency Roof Repair
If your roof receives dangerous damage, such as a fallen tree, lost roofing from high winds, or too much snow, give A to Z Construction Inc. a call. We offer emergency roof repair solutions for Brooklyn Park property owners. Choosing A to Z means you don't have to worry about incurring more long-term damage to your property from having to wait a long time for repair. We have fast turn-around times for emergencies and are attentive to your needs.
Our Brooklyn Park Roofing Contractors Services
Residential Roofing
A to Z Construction Inc.'s roofers will inspect your residential roof, decide on the best repair option, and walk you through the whole installation process. You decide what kind of roof you want, and our roofers will use their expertise to make it happen. As your Brooklyn Park roofing contractors, we offer emergency repair, storm repair, upkeep for general wear and tear, complete roof replacements, and complete roofing system installation options.
Residential complete roof replacement
Complete roofing system installation
Emergency roof repair services
Upkeep for regular roof wear and tear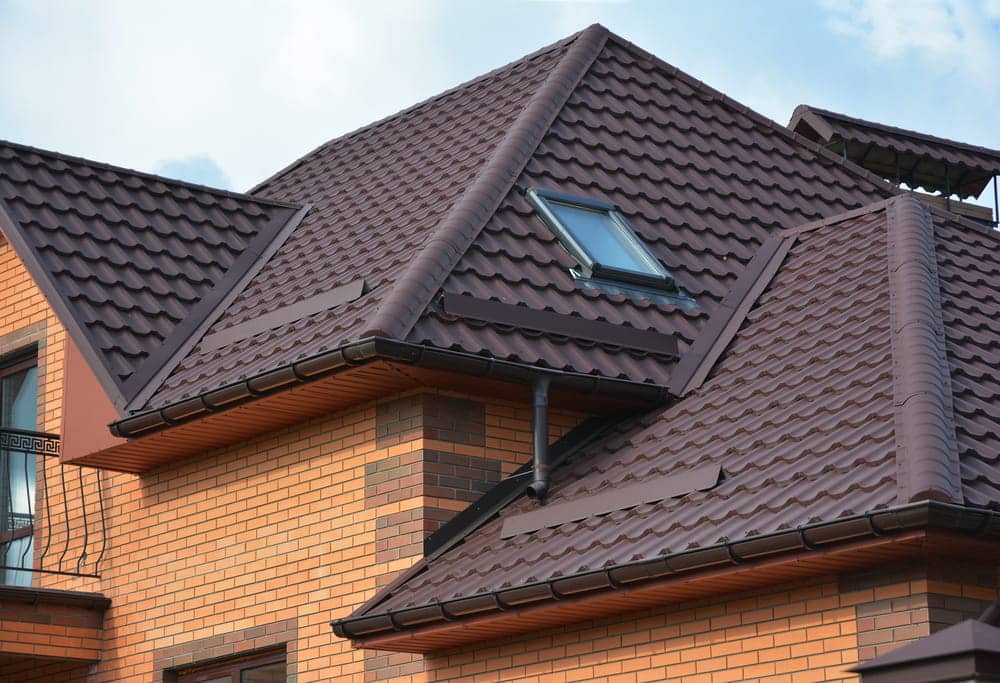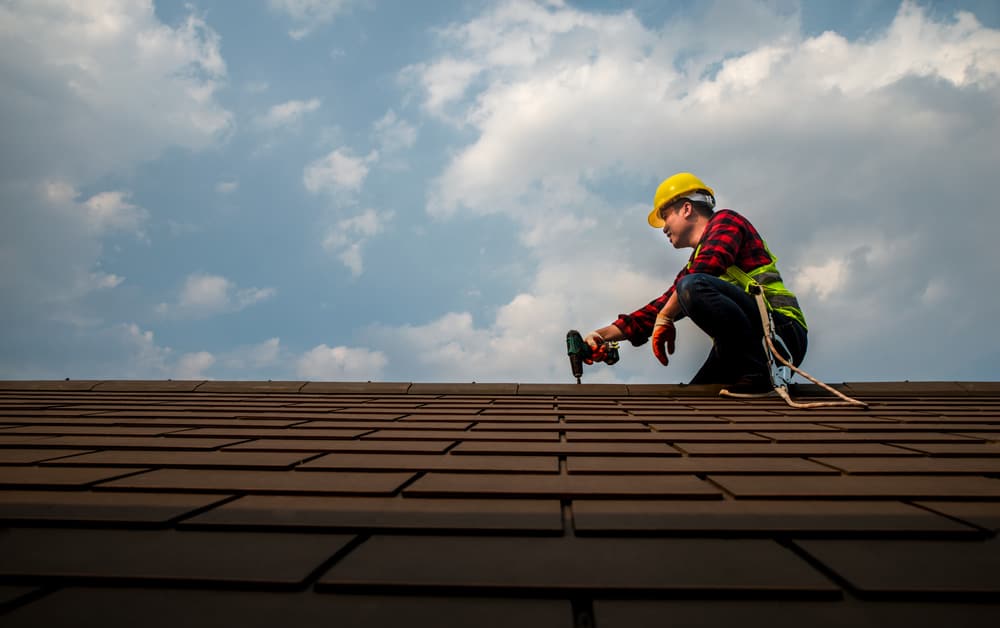 Commercial Roofing
A to Z Construction has provided Brooklyn Park commercial venues with over 20 years of service with minor repairs and total replacements. Our experience includes large-scale commercial roofing projects and flat roof installations. We have the ability to use a larger crew and keep a large amount of industry-leading materials on-hand to meet tight deadlines. Our team uses the highest standards to complete the work, and we have unrivaled customer service.
Commercial roof repair projects
Complete roof replacement
New roof construction
Commercial flat roofing
Large-scale roofing projects on tight deadlines
Let's Get Started on Your New Roof Today

Step 2
Review our team's estimate before they send you the contract to sign.

Step 5
Enjoy your roof repairs or improved Brooklyn Park roofing system!
If you are still on the fence about which Brooklyn Park roofing company you want to use, look through our past roofing projects for commercial and residential properties and see why so many customers choose our team. We provide beautiful, sturdy, long-lasting roofs in a variety of styles to fit the aesthetics of your home or business.
Why Brooklyn Park Residents Choose A to Z?
We know there are plenty of roof contractor choices in Minnesota, but we believe in our team's extensive experience. Our roofing experts understand the importance of a job well done and keep our customers involved in the process.
Since 2004, we've been the premier roofing solution for homeowners throughout Brooklyn Park and the surrounding areas. Because we have a long history in the area, we understand the unique challenges of a Minnesota winter and summer on roofs in Brooklyn Park. Using our expertise assures that you will have a roof up to the challenges of our weather.
Having satisfied customers is our business strategy, which is why we offer free inspections and assist you with the insurance claim process in damage situations. Your emergency is our emergency. We know that waiting too long on a roof repair can cost you more in residual damage, so we will be out as soon as possible with roofing solutions.
Start Your Project in Brooklyn Park Today!
Whether you need a few repairs to install or replace something, A to Z Construction Inc. is glad to help out. You can reach out to us through email, phone, or text, whichever way you are most comfortable. In addition, you can fill in our roof inspection form for roofing repairs completely free of charge, and we will contact you with an estimate before we move any further.
As your Brooklyn Park roofing contractors, we vow to do well the first time, so you will enjoy the benefits of your roof for years to come. We can help you contact your insurance and offer financing tools for any project, so you can feel confident about getting your roof repairs or new roof now when you need it instead of waiting until later. Whatever your construction or repair needs, we invite you to contact us and get started on your project with your Brooklyn Park roofing company today!