STORM DAMAGE REPAIR CONTRACTORS MINNEAPOLIS MN
#1 Twin Cities MN Hail Storm Damage Restoration Contractors
For all of us living in Minnesota, it is the roofs of our homes that provide the first line of defense against the elements. Even in normal Minnesota winter conditions, there is always a risk of damage from heavy snow, freezing rain and all the related complications these threats can cause. And finally, on that stormy day, hail can cause thousands of dollars of damage to your roof. If and when a storm hits your roof, there's nothing you can do to protect your property. The hail storm damage repair contractors at A to Z Construction can help you. Let's make your roof even better than before the storm hit.
What Type of Storm Damage Do You Have?
Storm damage is the most common type of roof damage and includes wind, hail, or both. We recommend having a trained professional from a trusted storm damage restoration company thoroughly inspect your roof. A storm damage roof restoration contractor can help you determine if you need any storm damage roof repair or entire roof replacement done.
Insurance Claims Assistance!
A to Z Construction works with insurance companies to repair homes and buildings after damaging storms that include hail and wind damage. We strive to make the insurance and storm restoration process easy and stress-free for you. We are happy to work with your insurance company and help you build a professional roof insurance claim.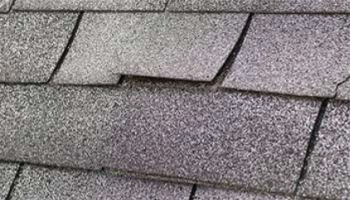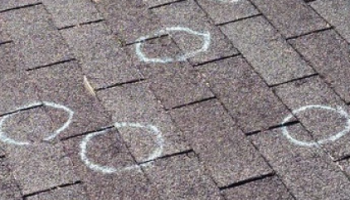 #1 Storm Damage Repair Companies Minnesota
Hail can cause major damage to your home's roof, and much of it can take place quickly and go unnoticed until it causes major problems later. A to Z Construction is your hail storm damage experts. If your home has been in a storm, it's important to call a MN roofing company experienced with hail damage to inspect your roof right away and perform any needed roofing work if damage is present.
We Can Help!
A to Z is your most trusted storm damage repair services contractors. We know what hailstorm damage is and can help you with the right repairs. If you are planning to claim hail damage to your roof on your insurance, it's important to make sure the inspection and claim happen as soon as possible. Many insurance companies will only give you a limited time to file a claim whether you are aware that damage occurred during a storm or not.
Dont Delay
Hailstorm damage to your roof can cause bruised, weakened, or cracked shingles, which can lead to leaks and major property damage if left untreated. Our roof repair team can help with roofing work if hailstorm damage occurred and restore your roof's condition. Contact the storm repair contractors at A to Z Construction today!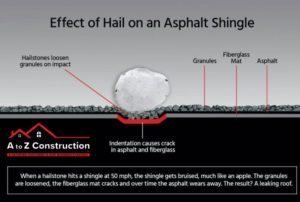 ---
HAIL EXPLAINED IN 3D
Do you know just how large hail can get? This video explains the various updraft speeds needed for different hail sizes, showing sizes up to 8″ in diameter!
OUR STORM DAMAGE REPAIR PROJECTS
Take a look through our past storm damage repair projects.
Meet The Top Minnesota Storm Damage Repair Contractors
When a storm hits, we understand that you want your roof repaired immediately. We also understand that there are many storm damage repair contractors to choose from.  At A to Z Construction, not only do we offer free inspections and make the insurance process stress-free, but we are here to help you every step of the way. Since 2004 we have been helping Minnesota residents in need of quality workmanship, and we are ready to help you turn your vision into reality today.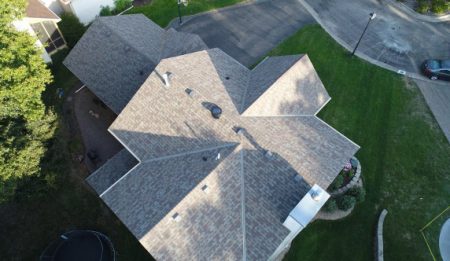 Why Choose A to Z?
QUALITY
For every project, we ensure that manufacturer guidelines for installation are both met and exceeded. We also provide a full warranty on the work completed.
PEACE OF MIND
We complete all work properly and ethically to ensure your home not only looks its best, but is also functioning as it should.
ASSISTANCE
We work with all insurance companies to make your home looking its best again. We assist you throughout the entire insurance process as well.
Storm Damage Repair FAQS
What all happens in the Insurance Storm Restoration Process?
Our specialists undergo special training to identify damage caused by wind or hail and will do a thorough inspection of the home or business to help you decide if there is enough damage to warrant an insurance claim.
If there is damage, you can call your insurance company, and they'll set up an appointment for an insurance adjuster to come out to inspect the damage for themselves.
Our rep will be onsite during this appointment to offer their expert opinion on what amount of damage occurred and where on the home or business it is located.
If/when the adjuster agrees with the scope of the work from the damage incurred, A to Z Construction Inc. representative will call you with a report on what insurance is covering and will set up a pre-construction meeting to pick out colors, styles of new materials and go over the project in detail. During the pre-construction meeting or shortly before we deliver materials, we pick up the deposit check (ACV) value of the project. Most insurance companies pay in a "two-check" format, with the first check being the ACV (actual cash value) and the second the deprecation (released once the project is completed).
Once you select your colors and products, your project is turned over to be scheduled. Our Production department keeps a close eye on when work can start, and will call you about the timing, which is typically 14-21 days after the product has been selected.


 

Production Starts
On construction day one of our Project Manager will check in with you in the morning to see if you have any questions, the proper protections are in place and to ensure any special instructions are being followed.
Once your project is completed, we will do a quality control inspection to ensure all manufacture and code requirements were strictly followed. Also, any leftover materials will get picked up.
Upon your home passing our inspection, we then call the city/county for them to do their final inspection.
A copy of your invoice is emailed to your insurance company and to you. Upon receipt of our invoice, your insurance company will release the depreciation check to you to pay us.
Upon receipt of your final payment we will send out a paid in full invoice along with all warranty information.
Why should I get my roof repaired?
Believe it or not, significant damage to your roof can be caused by even seemingly minor storms. Hail measuring one inch in diameter can result in damage capable of reducing your roof's lifespan by up to 15 years. Small hail can cause extreme damage when paired with heavy winds. Studies show that roofs that are professionally inspected on a regular basis generally last about 50% longer than those left unchecked. Think about it this way – the sooner your roof is fixed, the less it will cost you. Procrastination can cause more damage.
Was my home hit by hail?
A thorough inspection is absolutely crucial and necessary regardless if there is evidence of hail damage or not. Most companies require that the claim is submitted within one year of the storm date. It is always better to act immediately since most companies will not cover the cost of repairs if you experience a leak after a years time. Even more, the inspection is free – so why wait? Schedule your free inspection today!
My insurance company said I have no damage and denied my claim - what do I do?
You are ALWAYS entitled to a second opinion. If our inspection results show storm damage, we will invite a representative back out to your property to inspect the home alongside an A to Z Construction Inc. representative. Our construction professionals have years of experience in the industry and will submit all necessary paperwork for your convenience. Also, if your insurance claim is denied, the insurance company has to give you a reason for the denial.
Should I replace my roof before selling my house?
If your roof is in need of replacement, adding a new roof will absolutely increase the resale value on your home. According to Remodeling Magazine's survery regarding cost vs. value, a new roof can increase your home's value by around $12,000. A solid roofing system offers great curb appeal and also gives prospective buyers confidence and peace of mind when purchasing.
Can I complete the insurance paperwork myself?
With A to Z Construction Inc., you won't have to worry about this! As storm damage restoration specialists, we walk you through the entire insurance process and work with all insurance companies. Our dedicated experts understand the headache that can come with storm damage, which is why we are by your side from initial inspection to final completion.
Will my roof be more protected if it is new?
Unfortunately, hail and wind storms can cause damage to any roof – old or new. A new roof's lifespan can be cut in half just from one storm. Get your free inspection today to determine the extent of your roof's damages.
I can't afford to pay for roof repair. What do I do?
Any damage determined in your inspection should be covered by your insurance. After inspection we will provide you with a detailed damage assessment, which you can give to your insurance agent. Your agent will then come out and meet with us to assess the damage. At A to Z Construction Inc., we always provide honest damage assessments and work with all insurance companies to make this process run as smoothly and stress-free as possible.
Will my insurance rates go up due to a damage claim?
Since storms are environmental factors and are not caused by your negligence, your insurer typically will not increase your rate. Majority of the time rates will increase within the entire affected area.
Contact Us
Ready to get started on your project with our A to Z storm restoration contractors? Please contact us directly, or fill out our form below and we will get back to you shortly.