MINNESOTA SIDING CONTRACTORS
#1 Siding Installation & Repair Contractors in MN
Seeking professional siding installers? Looking for a siding contractor? Need fiber cement siding repair? A to Z Construction Inc. prides itself on being the premier siding contractor in the Twin Cities area because we see each home as a unique project that deserves its own special treatment. A to Z Construction Inc. as offers siding repair, siding replacement, and siding installation services for residential and commercial properties in Minnesota. We provide a wide range of services for home and commercial siding projects and offer some of the highest quality siding brands and top-notch siding products available on the market today. Whether your siding was damaged in a hail storm or you're just looking to freshen up your home and make it the best on your block, Contact A to Z Construction Inc. today to start planning your siding project today!
Professional Minneapolis Siding Repair & Installation
Although today's siding is designed to last decades, it is not entirely resistant to the damages caused by heavy winds and storms. Trees and other debris can be tossed into your yard and rip holes in your home during severe storms. Hail can cause especially ugly damage to your siding, leaving behind those unsightly dimples that can ruin the curb appeal of your home. 
A to Z Construction Inc. is the premiere siding experts in the Twin Cities area, and we offer the best siding product lines currently available today. New or restored siding can give your property an instant facelift, increasing the value of your home and its energy efficiency! If your current siding is beginning to fade or appears old and worn, it may be time to consider siding replacement and installation services. Not only can this increase the visual appeal of your property, but it can also reduce monthly energy costs and usage, provide protection from outdoor elements, and decrease weather damage.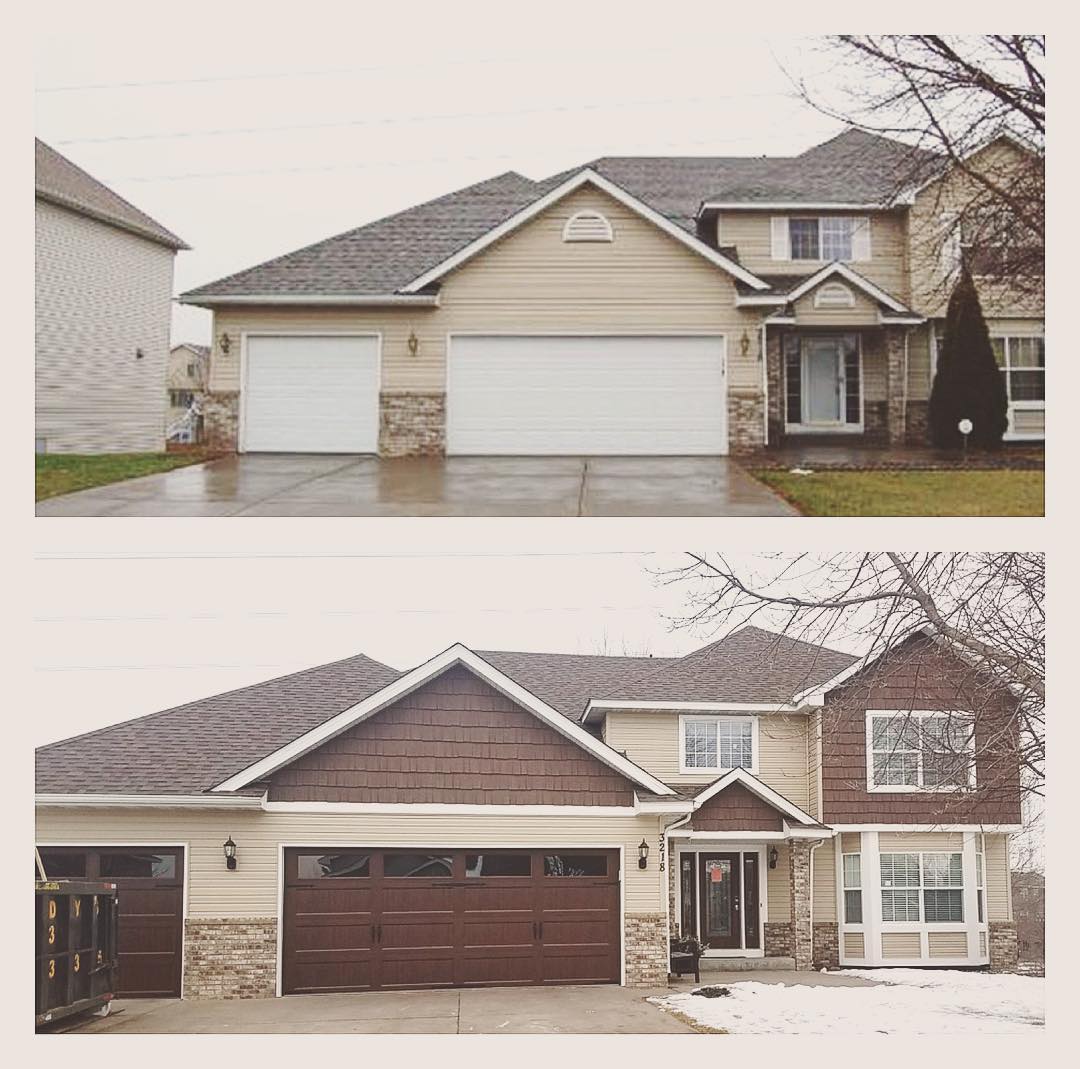 Our Siding Installation & Repair Projects
Take a look through our past siding projects.
Why Choose A to Z as Your Siding Installers Twin Cities?
Since 2004, A to Z Construction Inc. has  provided all-inclusive siding services.  Whether your looking to upgrade your home with a completely new siding installation or looking to repair siding that has been damaged by Minnesota's extreme weather, A to Z Construction Inc. is the premiere siding contractors in the Twin Cities area. We pledge  to provide you with a comprehensive consultation, expert service, and complete job cleanup upon the completion of your siding installation. We are thorough and professional when it comes to all home remodeling projects and developments, no matter how large or small. A to Z Construction Inc. only works with the finest quality siding products available, and our siding installation teams are certified experts in siding repair and replacement techniques. We are committed to ensuring your home looks beautiful and provides you with years of protection and enjoyment for years to come.