Quality Roofing Contractor in Osseo, Minnesota

---
Your home is your haven for you and your family, but your house is only as good as its roof. Here at A to Z Construction, we firmly believe that a sturdy, high-quality roof is the best way to ensure your family is safe and comfortable.
A to Z Construction is your premier Osseo roofing contractor. We have been in the roofing business since 2004. With almost 20 years of extensive experience, our team members are experts in roofing repairs, replacements, installations, and storm damage services and work with an array of materials such as asphalt roofs, metal roofs, and cedar shakes.
Our top priorities are quality and integrity. We know what Osseo, Minnesota homeowners want and need from a local roofing contractor. If you have commercial or residential roofing concerns, reach out to our team through phone, text, or email today to learn more about who we are and what we have to offer with our Osseo roof replacement services.
Professional Roof Replacement in Osseo
Do you need a professional roof replacement in Osseo, Minnesota? You've come to the right place. A to Z Construction is the best local roofing contractor in the area, and we'll tell you why.
At our company, our local roofing contractors make things easier. By filling out a simple online form or giving us a quick call or a text, we can start planning and financing your project. Our team will send an expert out to inspect your roof and provide you with a free roofing estimate for the work.
We also simplify the often annoying paperwork process by emailing your contract directly to you before beginning our Osseo roof installation. Once you sign, we will quickly get started on your residential roofing project.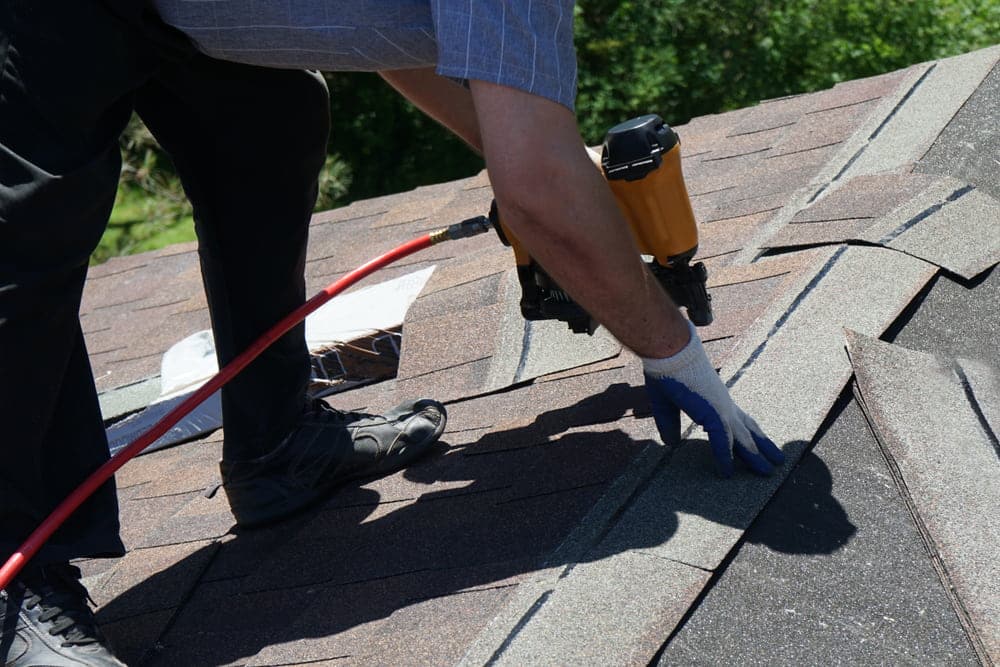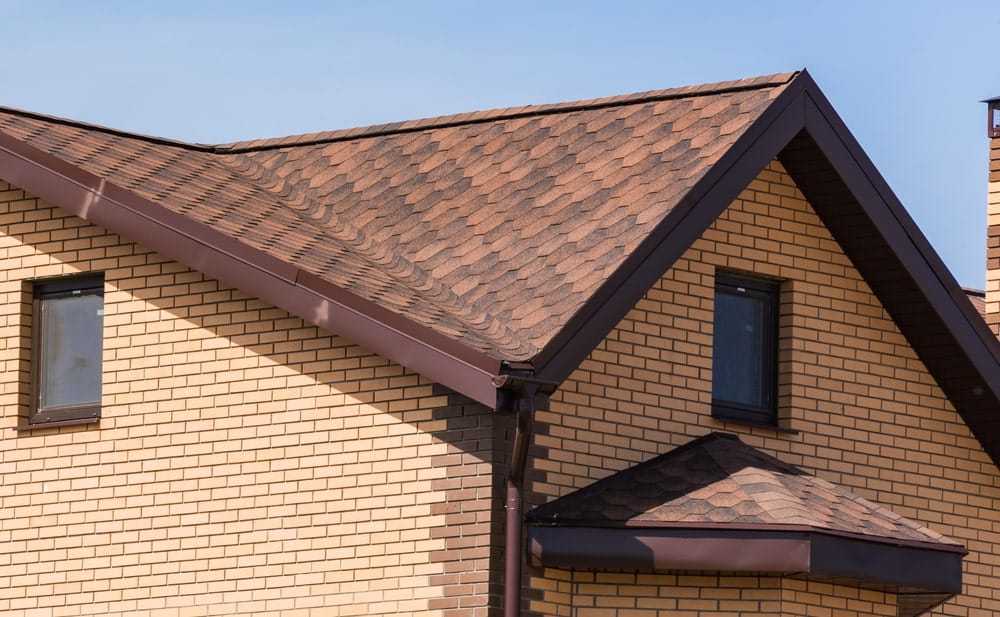 Expert Residential Roofing Services in Osseo
At A to Z Construction, our speciality is residential roofing. We provide a full range of roofing services like quick shingle repairs, complete Osseo roof replacements, and roof installations. We understand the importance of your roof and provide high-quality, reliable solutions.
We also offer many roofing materials, including cedar shakes and asphalt roof shingles to give you the customization your home deserves. You'll end up with a roof that protects your home and looks good at the same time. The quality of our materials enhanced our reputation as a top Osseo roofing company.

Step 2
Thoroughly review the roofing estimate to ensure there are no errors.

Step 5
You have a secure and well-installed Minneapolis roof.
Take a look at our past residential and commercial roofing projects.
Metal Roofing in Osseo
A metal roof may not be as prevalent as some other options like an asphalt roof, but it's an excellent choice that A to Z Construction is proud to offer. Metal roofs are sturdy, strong, and durable. They hold up well in extreme Minnesota weather, from heavy snow to large hail.
Metal roofing is also energy efficient. It doesn't absorb heat; it reflects it. A metal roof can help reduce your air conditioner costs during the summer. As a trusted Osseo roofing contractor, we have great metal roofs available, and are always happy to perform a free roof inspection.
Commercial Roofing for Osseo Businesses
Along with our residential services, our Osseo roofing company also offers commercial roofing for local businesses. A to Z Construction's services are open to all types of property owners in need of roofing solutions. Whether it's an Osseo roof replacement or just a few cedar shakes, we'll be there for your commercial location too.
Over the last two decades, our experts have worked hand in hand with all kinds of professionals during our Osseo roof installations, including property managers and business owners alike. From warehouses to malls and everything in between, we have your company's back. Our commitment to the customer is what made us a dependable Osseo roofing company.
Osseo Storm Damage Roof Inspections
Storms can cause devastating damage to your home and lead to unexpected costs. We know how stressful these situations already are, so our local roofing contractors work to make your repairs as seamless as possible.
Storms in Minnesota can include high winds, freezing rain, heavy snow, and dangerous hail — all of which can damage your home's roof. Our Osseo roofing contractor team has experience with severe weather. Call us for a free roof inspection after a storm, and we'll figure out what needs to be done.
Trusted Local Roofing Company
A to Z Construction is the number one Osseo roofing company. Not only do we provide quick, high-quality work, but we take pride in offering excellent customer service and best-in-class workmanship.
Excellent Customer Service
Our customers come first. After all, without you, we have no business. We know what customers want. You want fair prices, clear communication, speedy projects, and superb outcomes. Our entire team, from the onsite workers to our front desk, has the same goal: to make the customer happy.
As a part of our customer service strategy, our team works with your insurance company to negotiate costs and process insurance checks. We do everything we can to make this partnership a smooth process for you, from free roof inspections to expert Osseo roof replacements.
That's one of the many reasons A to Z Construction has so many repeat customers. For Osseo roof installation, there's no one better to contract.
Excellent Workmanship
At A to Z Construction, the only work we provide is high-quality work. We understand that customers are spending their hard-earned money to improve their home's look and structure, and our local roofing contractors deliver excellence in return with every Osseo roof installation.
Our high-quality materials such as metal or asphalt roofs  paired with our extensive experience lead to impressive and lasting outcomes. Just consider what previous customers thought of our workmanship.
Free Roofing Estimate and Inspection for Osseo Homeowners
When you need an Osseo roofing contractor, the choice is clear. A to Z Construction has the knowledge, experience, tools, and drive to work with you to give you the roofing solutions you need.
But don't take our word for it. Talk to our team to schedule your free, no-obligation inspection. Our professionals will come to your home or business at no cost and deliver a free roofing estimate.
From there, you can decide if you would like to move forward with the project. The power is in your hands to repair, upgrade, or replace your roof with A to Z Construction collaborating with you throughout the process.