PREMIER MN ROOFING COMPANY
Trusted Roofers Minneapolis MN offers!
Since 2004, A to Z Construction Inc. has helped countless homeowners through a wide range of roofing work, repair, installation, replacement, and storm damage services. We are among the preferred roofing companies in MN for our unmatched expertise, commitment to customer service, and trusted solutions.
We like to say that a home is only as good as its roof. With a complete system of underlayment, flashing, and ventilation — a home remains dry, safe, and energy-efficient. When you need a new roofing system, a replacement, or repairs — our team is here to help with the best materials and experienced contractors.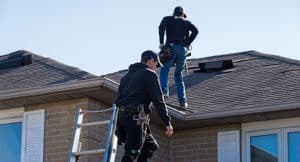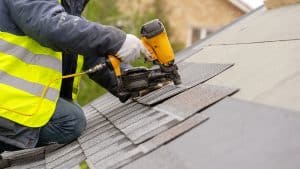 Residential roofing is our specialty, and integrity is our promise. Our trained roofers offer skilled roofing services for Minnesota homeowners. We take pride in providing the best possible services from start to finish so that you can have the roof you deserve.
Are you in need of a quick roof repair, full-service replacement, or installation? Contact A to Z Construction Inc. for a MN roofing company you can trust. Our team delivers high-quality roofing solutions for homeowners throughout the state.
#1 Minnesota Roofing Company
While a few broken shingles or a punctured roof doesn't mean you need a complete replacement, it can have a lasting impact on your home and energy bill. Our roofing professionals will help you navigate the best roofing solution for your problem. As your MN roofing company, we're here to provide the most efficient, affordable, and logical solution.
We house the experience, knowledge, and tools needed to tackle all of your roofing needs. From simple patching, storm damage restorations, and extensive repairs to complete replacement and brand new installations — our professional roofing crews offer unrivaled customer service and quality work.
You deserve a MN roofing company with the right skills and commitment to customer satisfaction. Our roofers are ready to deliver quality workmanship every time. Discover what A to Z Construction Inc. can do for your home today.
Roof Installation
Our professional residential roofing contractors offer extensive experience in roofing installation and have successfully executed countless highly complex residential roofing projects.
Roof Repair & Replacement
Roof Repair & Replacement
Worried about rain or storm damage? We're the go-to MN roofing company for expert repairs and replacement, conducting damage analysis to create a personalized plan for restoration.
Emergency Roof Repair
From a leaky roof to a complete replacement, our roofing professionals can tackle emergency roof repair fast. Don't stress over roofing damage; we'll take care of you from A to Z.
OUR RESIDENTIAL ROOFING PROJECTS
Explore past roofing projects to see what our team can do for you.
Why Choose A to Z As Your Minneapolis Roofers?
Roofing issues can be stressful. We know there are countless roofing companies in MN to choose from, and we're here to be your solution. It's important to have a trusted name by your side that will go the extra mile in service, reliability, and quality to get the roofing services that you deserve. Since 2004, we've helped countless homeowners throughout the Twin Cities and surrounding metro areas with expert roofing repairs, replacements, storm damage restoration, and installations.
We're here to help every step of the way. Our team specializes in assisting customers during the insurance process to make working with claims adjusters simple. We'll make certain that you get the maximum claim when dealing with storm damage or repairs. Our residential roofing experts coordinate with homeowners like you to make their roofing vision a reality. As an Owens Corning Preferred Roofing Contractor, we offer a wide range of superior materials and gorgeous solutions to give your home the roofing system it deserves. Whether you need simple patchwork, storm damage repair, full residential replacement, or a brand new installation — A to Z Construction Inc. is here to help.