Powerful weather events like tornadoes and thunderstorms frequently damage roofs. Over the past several years, Minnesota storms have become more intense, increasing the instances of damage.
When severe weather harms your roof, your first question should be whether insurance will cover storm damage. This article will explain what to look for, what types of damage are covered by home insurance policies, and the process of claiming roof damage.
What Should Homeowners Look for When Their Homes Incur Wind or Storm Damage?
During a storm, your top priority should be staying safe indoors. When the weather clears, it's time to check your roof. Be sure to check safely and wait for a contractor or insurance adjuster if access to your roof could pose a problem.
Roof damage insurance claims are common in Minnesota. The damage may be immediately apparent or need a detailed examination. It may require repairs if you hear loud noises or hail during the storm.
The damage may be evident if a tree has fallen on your home or if there are other openings. In this case, it is essential to have a contractor add a tarp to your roof to prevent further damage inside.
One of the top signs of a storm-damaged roof is water leaking inside the home. Even if your home was not affected by severe winds, shingles might need replacement. Even a few missing shingles due to hail or wind can cause damage to your home's interior.
Other signs of possible roofing insurance claims for storm damage include:
Loose shingle granules indicate damage. So do buckling or curling shingles.
Small cracks may be hard to notice, but they do indicate damage as well.
Roof components may be missing.
There could be "bubbling" in your roof, also known as roof blistering.
Damage to property or vehicles in your yard often points to roof damage.
Cracked or leaking drywall is another sign of a storm strike.
Floors in the home may be wet. Check all floors, especially in areas your family does not frequently use.
Check all pipes, gutters and elements near the roof that could have received damage from the storm itself or from a part of the roof coming loose.
What Kind of Storm Damage Does Homeowners Insurance Typically Cover?
The top question that you may have is, "Will insurance cover storm damage?" Insurance will generally cover issues caused by severe storms, including thunderstorms, snowstorms, and hailstorms. You should file wind damage for roof insurance claims only in severe storms.
Homeowner's insurance often does not cover hail damage to metal roofs. Insurance companies do not cover wear and tear due to ordinary weather events.
Be aware that standard homeowners insurance does not cover floods. Make sure you have special coverage for these issues if roofing insurance claims for storm damage do not apply.
How To Make Roof Damage Insurance Claims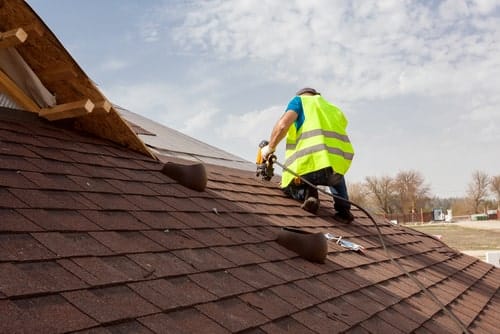 Making roof damage insurance claims can be complex. Insurers sometimes reject these claims. Let's explore the process of claiming roof damage on your insurance.
Assess the Damage
The insurance company may request photos of all affected areas to determine whether insurance will cover storm damage. Do not take unnecessary risks to get the pictures. If conditions are dangerous, allow the insurance adjuster to take care of the job.
Examine Your Policy in Full
Before making a roof damage insurance claim, it is wise to read your policy and determine what is covered. To save money, you may have excluded wind and hail damage roof insurance claims. Hail damage claims do not apply to many metal roofing policies.
Call Your Insurance Company and Work With an Adjuster
The next step in making a roof damage insurance claim is calling your insurer. The sooner the company sees your damage, the earlier you receive the payout. Insurance covers storm damage in many cases.
Sent by the insurer, the adjuster should take their time and thoroughly inspect your home before filing a roof damage insurance claim.
Ask the insurance company to send another adjuster if you disagree. If you dispute with both adjusters, your insurance company will send an engineer to look at your property.
Get a Contractor's Estimate
Don't count on the insurance adjuster to tell you how much the repairs will cost. Their job is to "low-ball" the repair bill and save as much money as possible. Instead, work with a qualified contractor with experience in handling insurance companies.
Having A to Z Construction on your side means that our roofing experts will resolve your problem quickly. We will handle your hail damage roof insurance claim or any other issues with care.
Your insurance company will need a written estimate on company letterhead to process the claim. Do not get a verbal estimate, as the insurance company will not accept it.
Keep Complete Written Logs
Roof damage insurance claims need a solid paper trail. Insurance companies are notorious for claiming they did not receive your paperwork.
File Promptly
Roof damage can worsen over time if you do not repair it right away. It may also be harder for adjusters and contractors to see the problem if time has passed.
Frequently Asked Questions About Storm Damage Insurance
Here are some frequently asked questions about storm damage and roofs.
What should I do if a neighbor's tree damages my roof?
Ask your neighbor to file a claim with their insurance company as soon as possible, as their insurance may be liable.
Does Homeowners insurance cover an unmaintained roof?
No. Companies only cover roof damage insurance claims after regular maintenance. Insurance does not cover wear and tear.
How much does a roof replacement typically cost?
Roof replacements cost $8,600 on average, however, this will depend on the size of your roof as well as the roofing material you choose. You may recoup the cost when you file a roof damage insurance claim.
Claiming Roof Damage on Insurance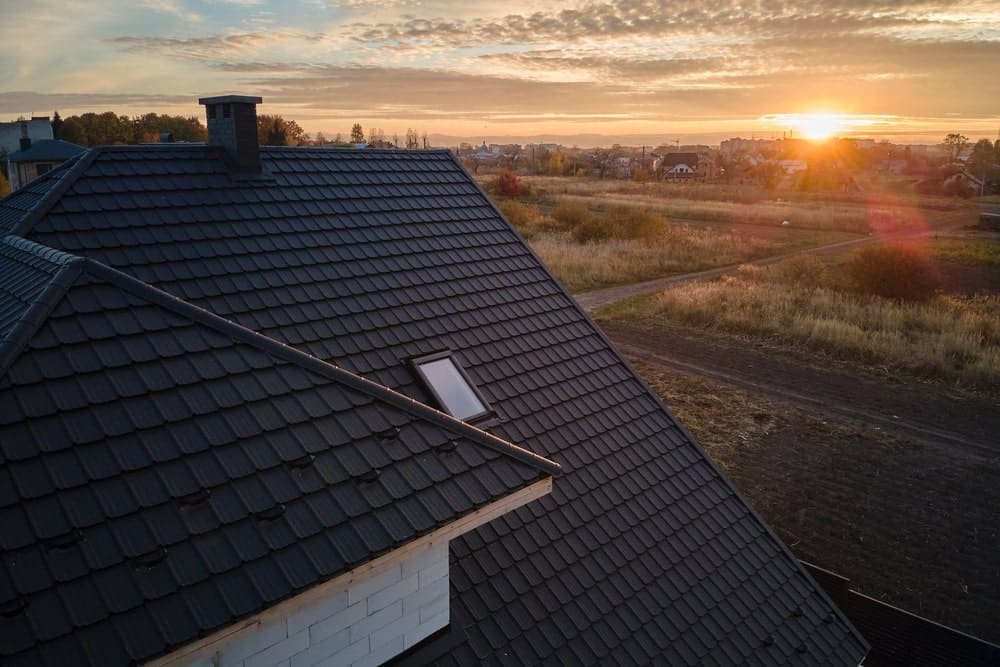 Everyone who has experienced severe weather wants to know whether insurance will cover storm damage. Following these tips can speed up your roofing insurance claim for storm damage. When faced with dangerous weather, Minnesota homeowners should contact A to Z Construction today for expert assistance.