If you are ready for something new in your bathroom, consider redoing the entire thing on your own. There are plenty of DIY tutorials and before and after pictures on social media, Pinterest, or the internet. However, it's not always as easy as it looks.
Remodeling a bathroom by yourself is much more complicated than it looks. It may end in disaster if you aren't properly trained. From flooring to plumbing to rewiring, hiring a professional is better to ensure that you will have the best bathroom possible. That's the best way to reduce avoidable costs and mitigate disasters such as water damage.
If you aren't convinced, keep reading. Here are the top reasons you should hire a professional to help remodel your bathroom instead of trying to do it yourself. It's crucial that everything is done well in all the different aspects of bathroom remodeling.
Why You Should Hire a Professional for a Bathroom Remodel
There are multiple elements to remodeling your bathroom. Although you can likely take on one or two of these elements successfully, it is a massive project and should be done simultaneously. Without professional help, a bathroom can end in flooding, faulty wiring, or uneven tiling.
Hiring a professional to avoid disasters and ensure an excellent bathroom remodel is crucial. Here are just a few aspects of bathroom remodeling that are better done with the help of a professional.
When you hire a professional contractor, they will handle the entire process. From plumbing to tiling, each contractor has a team of experts who specialize in various parts of home improvement. So you won't have to worry about hiring several different people. Instead, just one expert can help you handle the whole process.
Design
Of course, one of the most exciting parts of a bathroom renovation is designing and creating your dream bathroom. However, this can be difficult if you don't know how to account for new appliances, flooring, and other aspects.
If you want to design the perfect bathroom, hiring a professional remodeler can help you match your expectations to reality. A good remodeler will help you take your designs to reality and set up the ideal bathroom.
Plumbing
Plumbing ensures that the sink, shower, and toilet function smoothly. If you are replacing any of these large appliances, you'll need a plumber to ensure that you don't cause leakages, floods, or long-term pipe damage.
Remodeling a bathroom might involve new pipes or in-depth plumbing. This is extremely specialized work and should be performed by a professional only. While you can hire a plumber separately, it's much easier to hire a contractor to do the entire bathroom and allow them to bring their own plumber.
Flooring and Tiling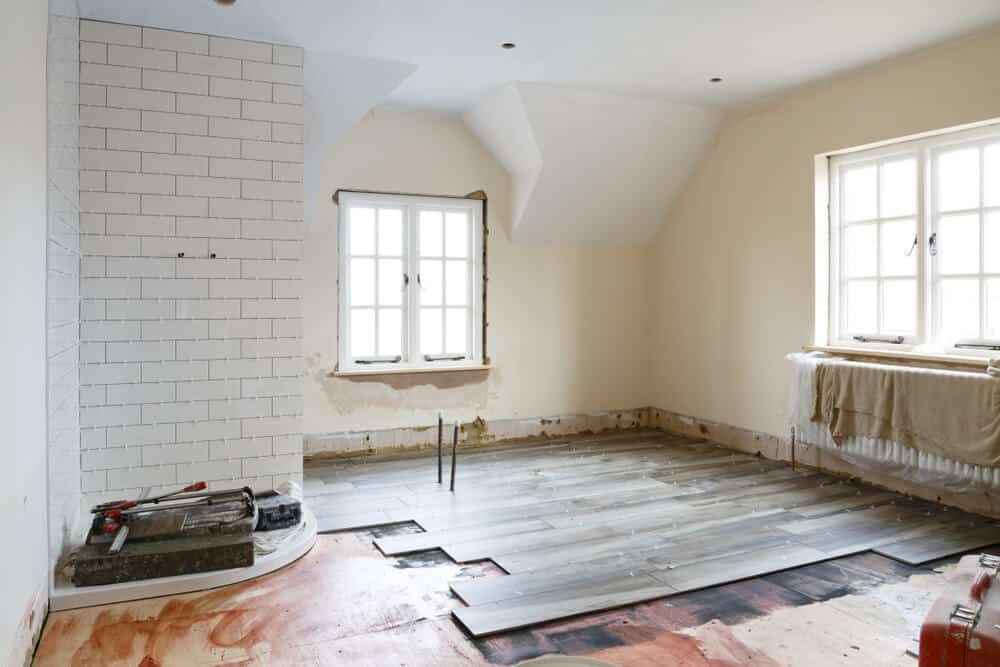 There are multiple options for reflooring a bathroom. From hardwood to tiling, you can choose a variety of options and colors. However, getting it completed well is a matter of professional expertise. Tiling is a hard thing to do, and any miscalculation can end in an uneven floor.
To ensure the best possible flooring, you should hire a professional. They will be able to find you the best materials and install them at an affordable and efficient rate. Your flooring is crucial to tie the whole bathroom together and should not be done on your own.
Appliance Replacement
While you don't generally think of the appliances in the bathroom as appliances, they are crucial. Replacing a toilet or shower is a significant task that requires physical expertise and knowledge of tiling, plumbing, and other aspects. Hiring a professional is the only way to replace any large bathroom features properly. 
Because all of the bathroom features include water somehow, you could easily cause leaks or flooding by attempting to replace them on your own. In addition, water outside of the pipes will lead to mold and can ruin a bathroom or a home. This is another reason that professional help is essential when remodeling a bathroom.
Lighting and Wiring
While some aspects of remodeling can be done on your own, it's essential to hire a professional for replacing lighting fixtures or rewiring a bathroom. Faulty wiring can lead to electrical fires, shorts, and danger for anyone using the room. This is especially true for a bathroom.
A bathroom renovator will have an electrician on contract to help with any rewiring needs. However, if you decide to do the rest of the bathroom DIY, lighting and wiring is where hiring a pro is crucial.
Walls and Painting
Whether you want a simple paint job or a tile backsplash, getting a pro to install it is a great idea. They can redo the walls while everything else is getting done, so you won't have to worry about messing up your new floors or appliances with paint.
Painting is one of the easier aspects of remodeling, but the difference between an amateur and a professional paint job is easy to tell. Every aspect will look perfect when you get a professional to finish the job.
Start Remodeling Your Bathroom With A to Z Today!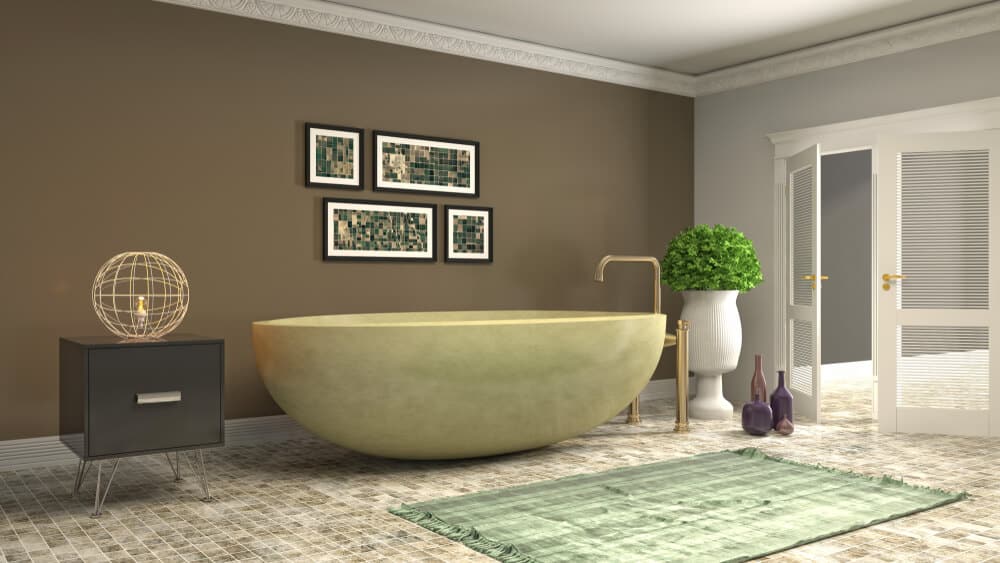 Unless you are a professional, hiring someone to help you complete your ideal bathroom renovation is best. From designing the layout to implementing plumbing and wiring, a professional contractor can ensure that everything goes to plan. Rather than attempting a DIY project and potentially ending up with a messy bathroom, it's best to contact the local experts at A to Z Construction today to get started.

Remodeling your bathroom is an exciting project. It's an opportunity to design a space where you can relax and unwind after a long day. However, creating the right layout and choosing the best amenities for your bathroom remodel project can be challenging.
Are you hesitating between a walk-in tub and a shower? Read on to learn more about these different amenities.
The Benefits of a Walk-in Tub
A walk-in tub, or accessible tub, is a bathtub with a few features designed to enhance comfort and safety. One of these features is the addition of a door that eliminates the need to climb into the tub, and most walk-in tubs also come with a built-in seat or bench.
Compared to a traditional shower, a walk-in tub allows you to sit and relax while you bathe. There are other key benefits to consider, such as adding value to your home.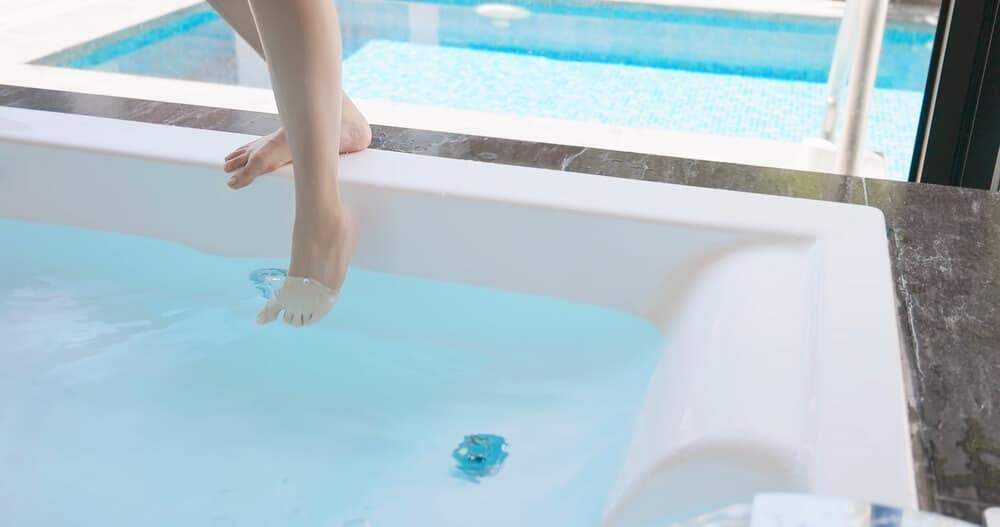 Comfort
Most walk-in tubs are deep enough so that your lower body and torso are underwater when you bathe. If you need to soak in warm water to relieve sore muscles or chronic pain, a walk-in tub is by far the best option.
Depending on the tub you choose, you might also benefit from an ergonomic sitting area that provides support and contributes to relieving back pain.
Safety
Getting in and out of a traditional tub can be challenging. Slip-and-fall accidents account for over one million emergency room visits every year, and many of these falls happen in the bathroom.
A walk-in tub greatly reduces risks by letting you walk in and out of the tub thanks to the door feature. You can also customize your walk-in tub installation by adding some grab bars in strategic spots.
Whether you have reduced mobility or live in a multi-generational household with older family members and young children, a walk-in tub will make your bathroom a lot safer.
A Luxurious Bathroom Amenity
Compared to a shower, a walk-in tub can make your bathroom feel a lot more inviting. If you're investing in a bathroom remodel to enhance the value of your home, a luxurious bathroom amenity like a walk-in tub will immediately make your home more appealing to potential buyers.
Why Many Homeowners Opt for a Traditional Shower
Walk-in tubs can make your bathroom safer and more welcoming, but many homeowners prefer traditional showers when planning a bathroom remodel. Here's why this classic amenity remains a popular choice.
A Space-Saving Amenity
Showers have a much smaller footprint when compared to tubs. Standard sizes range from 32×32" to 36×60." Tubs typically measure 30×60," but you need to account for additional clearance to open the door of your walk-in tub and get in and out of the tub comfortably. For small bathrooms, a shower is often a more realistic option compared to a walk-in tub.
Flexibility
Another advantage of choosing a shower for your bathroom remodel is flexibility. If you opt for a walk-in tub, you might have to arrange the entire layout of the bathroom to fit this amenity. You might even have to do some significant plumbing upgrades to connect your new tub.
A shower is a flexible option due to its smaller footprint. You should plan on having at least 30" of clearance to get in and out, but you can install a shower in a corner or opt for a three-piece shower if you have a nook with a plumbing hookup.
Budget and Water Consumption Considerations
Showers are the go-to bathing amenity for a reason. The initial price tag and installation costs are typically less expensive compared to bathtubs, and they help reduce your water consumption and energy usage.
Filling up a bathtub can take as many as 70 gallons of water while showering for five to ten minutes only uses 10 to 25 gallons. You also have to consider the energy needed for your water heater to fill up a bathtub with 70 gallons of hot water.
Plus, installing a tub might require a water heater upgrade if your current appliance can't keep up with this new amenity, which will increase your renovation budget.
Upgrade Your Bathroom With a Walk-In Tub or Shower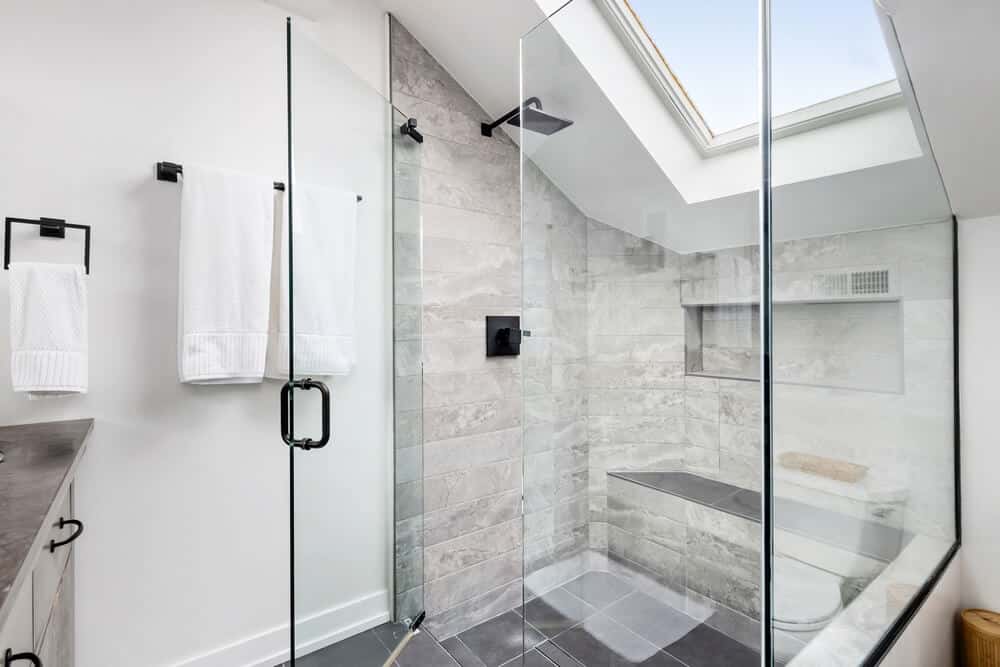 At A to Z Construction, our customers are our priority. We approach each bathroom remodel with the same level of care and consideration to create a personalized space that meets your expectations.
Contact us today to tell us more about your project! Our experts can take a look at your existing bathroom and discuss different options with you, including whether it's best to upgrade your bathroom with a new walk-in tub or shower.