A well-designed master bathroom is more than just a place to prepare for your day or take showers. It can be an oasis, a place to unwind after a long day. Bathroom remodeling is often necessary after a couple of years. However, you don't need to wait long to update your master bathroom design and enhance its value and aesthetics.
If you are considering a master bathroom remodel, many factors exist, like the master bathroom remodel cost, features, and theme. In this article, we'll explore how to remodel master bathroom and some of the top master bathroom remodel ideas to inspire your next renovation project.
Planning and Designing Your Master Bathroom Remodel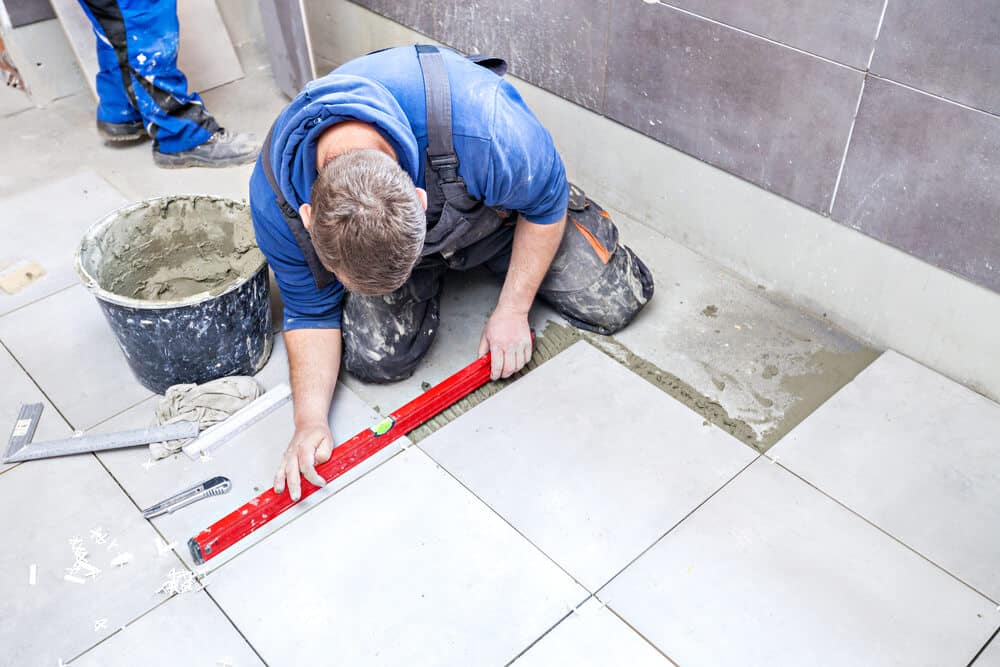 Master bathroom remodeling requires careful planning to ensure that the end result matches what you initially had in mind. Working with an expert is the best way to get unique master bathroom ideas and articulate what you want for the remodel. Thankfully, our A to Z Construction team is well-versed and experienced in master bathroom remodeling.
Below are the main processes for planning and designing your master bathroom remodel.
Assessing Your Needs and Preferences
Go over the current features of your bathroom and decide what elements you need. For instance, you may need a larger bathtub or a different toilet area. Additionally, if you or a family member has mobility or accessibility issues, consider incorporating master bathroom design features such as grab bars, non-slip flooring, and a walk-in shower.
You can create a list of preferences you'd like from the bathroom remodel. It will help you keep track of any changes you and your contractor may make in the future. It also lets you decide what to eliminate from your preferences to stay within budget.
Determining the Scope of the Project
Determining the scope of the remodeling ensures that it doesn't take up any more space or extra costs once the project begins. The best way to determine the project scope is to consider the required work. Some remodeling projects can take days, while others take weeks or months.
Scope out the project by creating a list of the following:
The state of the bathroom currently
Goals you want to achieve with the remodel
What features need to get replaced or added
Additionally, check local building codes and permits to determine whether your remodel requires licenses or inspections. This can help you avoid any legal issues down the road.
Creating a Budget and Timeline
The next step is coming up with a cost-effective budget for the project. Determine how much you are willing and able to spend on the project based on factors such as how much the labor and materials cost.
Consider additional costs you may not foresee at the start of the project. Making a budget helps you understand what trade-offs you can make to get what matters to you. Come up with a reasonable timeline for the project.
The longer a project runs, the more it's going to cost. The timeline should address what milestones that project should achieve and by what time.
Choosing a Style and Color Scheme
The style and color scheme determine the look and feel of the master bathroom after the remodel. Choose an aesthetic that matches your preferences and needs. You can look for inspiration from the internet, design websites, and consult professional contractors for the best master bathroom design.
When choosing a style or color scheme, consider the following:
Color of the features you want after the remodel
Style of finishing matching the rest of your home
The amount of maintenance your chosen style and color scheme will require, like white tiles being difficult to clean
Maximizing the Space Available
Maximizing the space available involves considering how your design can make it comfortable and fit your preferences after the remodel. Consider a layout that uses the available space efficiently. For example, a corner sink or a wall-mounted toilet can free up space and make your bathroom feel more spacious. You can also utilize the bathroom's vertical space to maximize available space.
Master Bathroom Fixtures and Features
Adding fixtures and features is the main part of a master bathroom remodel. Some of the most popular features you need for your master bathroom are listed below.
Shower and Bathtub
Some of the master bathroom ideas mainly revolve around shower and bathtub options. Consider what options will work best for you. Work with a contractor to find what shower and bathtub options suit your budget and preferences. Some of these options include the following:
Freestanding, jacuzzi, or corner tubs are ideal for large bathrooms.
Steam and walk-in showers are best for those who want a minimalist design.
Shower and tub combos are handy for families with young children.
Multiple shower heads for a spa-like experience.
Sink and Vanity
Some sink and vanity ideas you can consider are:
Double vanities help you have a lot of counter space and are ideal for large bathrooms.
A floating vanity for ample storage space can be moved or replaced easily.
A vessel sink often sits on top of the bathroom vanity.
Undermount vanities are easy to clean and have a modern look.
Customized vanities allow you to choose what details of the sink you want.
Toilet
There are numerous choices you can now choose from, including the bidet. Other toilet choices you can pick from are:
Smart toilets often include features such as a heated seat, bidet function, and automatic flushing.
Dual-flush toilets have mechanisms to control different amounts of water while flushing.
Wall-mounted toilets are ideal for small bathrooms or for maximizing floor space.
Lighting
Choose a combination of lighting options that will accentuate the new features of your remodeled bathroom. Some lighting options which fit various master bathroom designs include:
Natural lighting, like skylights or big windows, make the space seem larger.
Vanity lighting or a lighted mirror are best for grooming and applying makeup.
Dimmer switches can control the brightness to create either a relaxing or bright atmosphere.
Flooring
Flooring materials should be easy to maintain and complement the bathroom's overall style. Some of the flooring materials you will need in a remodeling project include:
Ceramic or porcelain tiles are moisture-resistant, durable, and easy to clean.
Vinyl flooring is a budget-friendly option for a flooring material.
Engineered flooring gives the look of hardwood floors, but is a moisture-resistant option.
Natural stone flooring materials offer a luxurious look.
Our professional contractor can also help you get customized flooring materials. We can combine tile and stone flooring materials for master bathrooms that have a lot of traffic.
Storage
Having ample storage is necessary to keep your bathroom organized and clutter-free. Some storage ideas that can work well with your master bathroom remodel are:
Vanity cabinets, which come in many sizes and can store towels, toiletries, and other essentials
Open shelves to store decorative items like candles and plants
Built-in storage shelves that can be added to walls and don't take up floor space
Medicine cabinets that can be recessed into walls
Master Bathroom Accessories and Decor
Bathroom accessories and décor tie up the remodeling project quite perfectly but will likely lead to a higher master bathroom remodel cost. So only go for the accessories you can afford to avoid straining your budget. Some accessories you need for a master bathroom remodel include:
Towels, rugs, and other textiles
Artwork and décor
Plants and greenery
Accent pieces and accessories
The accessories and décor you choose for your bathroom will ultimately depend on your style. We can help you pick accessories that are budget friendly and create a stylish finish.
Tips for Making the Most of Your Master Bathroom Remodel
As a homeowner, you have most likely asked yourself how to remodel the master bathroom. Here are some tips on making the most of your master bathroom remodel:
Choose the right contractor
DIY vs. hiring professional
Staying within budget
Choosing the Right Contractor
Choosing the right contractor will determine whether the remodeling project is a success or failure. Experience is the best way to decide what contractor to work with when remodeling your master bathroom.
Check for client reviews and feedback the contractor received on previous projects they have handled. Our contractors thrive on customer feedback because it highlights our commitment to exceeding expectations and improving your living spaces.
Other factors to consider are checking the contractor's credentials and getting references.
DIY vs. Hiring Professionals
Remodeling a master bathroom on your own is a serious undertaking. You can do it independently, depending on your experience and skill level, but we'd recommend hiring professionals to handle the job to avoid mistakes that could cost you thousands in repairs.
Hiring professionals doesn't mean you won't be in charge of the project. Working with our contractors can ensure the project meets your vision completely.
Staying Within Your Budget
Don't remodel your master bathroom as a DIY project to lower the master bathroom remodel cost as you may mess up and end up having expensive fixes afterwards. The best way to remain within your budget is to hire professional contractors to handle the remodeling.
At A to Z Construction, we always ensure that the project stays within your budget, is safe, and gets completed on an agreed-upon deadline.
Remodel Your Master Bathroom Today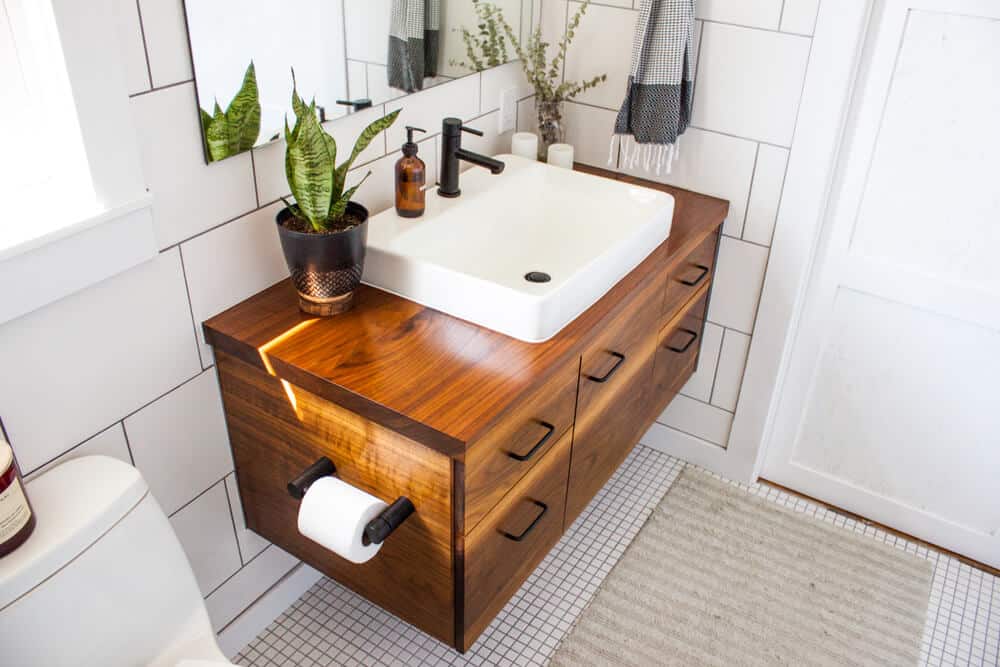 Remodeling your master bathroom is the best way to get the most utility. There are thousands of master bathroom ideas, we can help you implement to make your bathroom one of your favorite places.
From freestanding or corner bathtubs to dual-flush toilets, our contractors can help you actualize any plan or design you have for your master bathroom remodel. Creating the perfect master bathroom is an intricate process; our years of experience have prepared us for that.
Contact A to Z Construction today to begin remodeling the master bathroom of your dreams.