After a storm rolls through, you might find storm damage on your commercial or residential property or building. Storm damage in MN can be something small, such as broken tree limbs scattered about, or more comprehensive, including roof storm damage.
You might need storm damage repairs, but you don't know what your next steps are. This quick resource answers your questions about residential and commercial storm damage, so you can confidently take the next steps:
Can I Claim Storm Damage to My Roof?
Storm damage roof repair can become a huge expense. While the roof storm damage might be minor, you might also need the entire roof replaced which can cost more than $10,000 depending on the size of the structure. Unfortunately, storm damage in MN often affects roofs.
In most cases, your homeowner's insurance policy or business policy should allow you to claim storm damage roof repairs or replacements. You'll need to check the conditions of your policy and the type of coverage included.
When you start your storm damage cleanup, you need to contact your insurance company to claim the damage to your roof. If it's covered, your insurance will work with you to get the storm damage repaired. You might need to pay a deductible even if you have storm damage roof repairs.
What Do You Do After a Storm Damages Your Roof?
When you have roof storm damage, you need to take immediate action. You should start by placing a tarp over the damaged area. If you can't see the damage or place the tarp yourself, it's a good idea to call a roofing contractor to come to evaluate the situation and place the tarp. This can minimize further damage.
Once you start storm damage cleanup, you need to contact your insurance company and start a claim. When there are many homes and buildings that have storm damage in MN, it can take a little time as everyone is filing claims, so call as early as you can.
With the claim started and a tarp covering any exposed area, you're ready for storm damage roof repairs. Your insurance company should be able to provide you with deductible information and allow you to pick your own roofing contractor.
Do Insurance Companies Pay for Storm Damage?
Depending on your policy, insurance companies should pay for some storm damage in MN. Most insurance companies cover damages from wind, hail, and strong rainstorms. This would include damage from a falling tree if the wind blew it over.
In most cases, roof storm damage is the most common type of damage, and it can lead to other issues, such as water or snow damage inside your home or business. Water damage can cause problems with walls and destroy furnishings. This makes it essential to take care of storm damage roof repairs quickly.
Your insurance probably won't cover storm damage cleanup, such as removing fallen trees. However, it might cover a damaged fence, and your car insurance might cover damage from hail or something similar.
Can I Claim for Storm Damage on My House Insurance?
Whether you can claim storm damage in MN on your house insurance depends on your policy and the type of storm damage. You need to verify your available coverage with your insurance agent, although it's always best to do this before there's the need to file a claim.
House insurance policies typically cover roof storm damage from strong winds, hail, or fallen trees, although if a tree falls on your home, it should be due to the storm and not poor care. The policy might also cover damage inside your home if you have roof storm damage.
Storm damage needs to be reported quickly, so your agent can start processing your claim. Unfortunately, after a storm, your agent and insurance companies will be inundated with claims, so it might take a little time to process.
What Does Storm Damage to a Roof Look Like?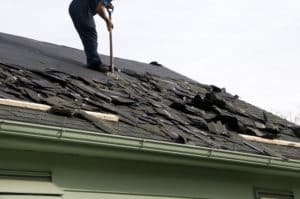 Storm damage in MN can be pretty extensive, and the roof of your home or commercial building usually takes the brunt of it. Roof storm damage can take many forms. It might be a few loose tiles or a gaping hole in the center of your roof.
Any damage to your roof needs to be evaluated and repaired to ensure the integrity of the entire area. You might not notice damage if it's small, and you try to determine if the roof has any damage on your own.
You might not even realize that there's damage to your roof until you notice water stains on the ceiling of top-floor rooms. This is why it's so important that you have a professional go onto your roof and check for storm damage after a particularly strong storm.
How Do You Inspect a Roof After a Storm?
After the storm passes and before you begin storm cleanup, you need to inspect your roof to see if you think you have some form of roof damage. Depending on the height of your commercial building or home, you don't want to climb up on the roof and look around. There are some signs you can look for from the ground, and these include:
Signs of peeling paint located near the roofline
In the attic, the rafters appear warped
Visible damage to the shingles on a roof, such as curling or cracking
Water damage visible on the ceiling or walls
Obvious signs of excess moisture in the attic
Gutter damage or other issues
Roof features that have obvious damage, such as dings or dents
If you notice any of these signs, you need to call a roofing contractor immediately.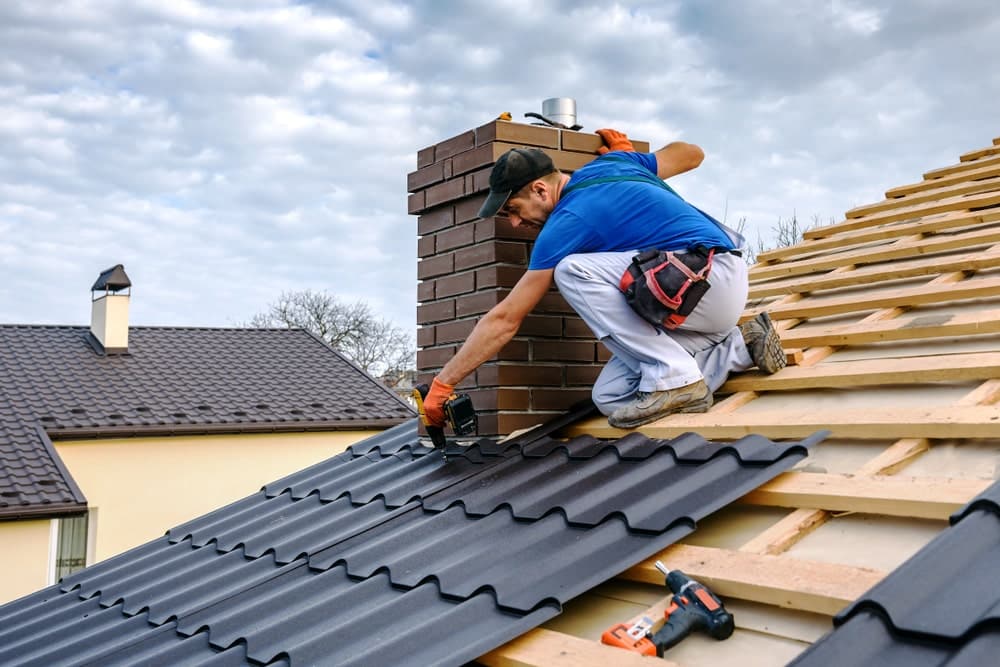 Contact A to Z Construction for Your Storm Damage Needs
At A to Z Construction, our team works with many homeowners and owners of commercial buildings that suffer damage after a storm. Our team is ready to spring into action, evaluate your roof, and complete any necessary repairs. Reach out to us today.