A long, hot shower at the end of a long day is hard to beat. However, the quality of your shower experience will take a nosedive if your shower stall is the size of a tin can or your bathroom fixtures are outdated.
If you're planning to upgrade your bathroom design, you might wonder how much a shower remodel is going to cost. Let's find out.
How Much Is a Shower Remodel?
The average cost to remodel a shower is between $3,100 and 10,000. This includes anything from minor updates to ripping out old tiles, fixtures, and flooring and starting from scratch with brand-new high-end materials.
Changing the position of your shower or making it bigger can also increase the cost of plumbing and drywall work.
Rather than considering the cost of an entire bathroom makeover, it is helpful to create a line-item budget that will allow you to create your ideal layout. The total cost will be significantly affected by factors such as bathroom size, materials, fixtures, cabinets, and labor.
Factors Affecting Shower Remodel Cost
The shower remodel cost will vary depending on whether you go for the newest bathroom trends or something more classic. Here are some factors that affect the average cost to remodel a shower:
Age and Condition of the Home
Remodeling a newer house is simpler and cheaper since the plumbing is already up to code and made of simple, readily available materials. This will make it simple for you or your plumber to swap out components and execute any necessary upgrades or adjustments.
If you renovate a bathroom in a house that was constructed more than 40 years ago, you should have the walls and flooring opened so that a professional may inspect the plumbing and electrical systems.
If you aren't working with a professional from the start, you'll realize this when you try to replace a broken component and discover that none of the parts will suit your system. Many of the older houses' pipes are probably galvanized or even lead and need to be changed to bring them up to code.
The cost of repairs may increase dramatically if opening up floors and walls reveals more work that must be done. This is a major factor in the average cost to remodel a shower.
Bathroom Size
When figuring out how much it will cost to fix up your bathroom, you should start by looking at its size and layout.
Bathroom remodels can cost anywhere between $120 and 275 per square foot, based on the bathroom type, whether you want a walk-in shower, what type of tiled shower you want, and whether you choose basic or premium finishes.
The cost may be lower if you merely want to update the look of your bathroom by installing a new shower head and fixtures, having the bathtub reglazed, and getting a new shower curtain.
Removing an old shower down to the studs or relocating the plumbing and drains will push the project's total cost up toward the upper end of the range due to the increased cost of materials, permits, and labor.
Shower Type
Showers come in various styles, including walk-in, prefabricated, and tub-and-shower combos.
Walk-in shower: A walk-in shower is generally the most costly. Because it requires extensive tiling and specialized glass, a walk-in shower typically costs between $400 and 8,500.
Prefabricated shower: It's the most cost-effective since it's already prefabricated in a factory. Thus, it can be easily installed in any bathroom. The cost ranges between $200 and 8,000, including the shower surround, plumbing fittings, and accessories.
Tub-and-shower combination: It's a popular and practical choice. Separate showers and bathtubs take up more space than these units do. A tub and shower can be customized with your choice of tile and fixtures for about $3,000.
Cabinets and Shelving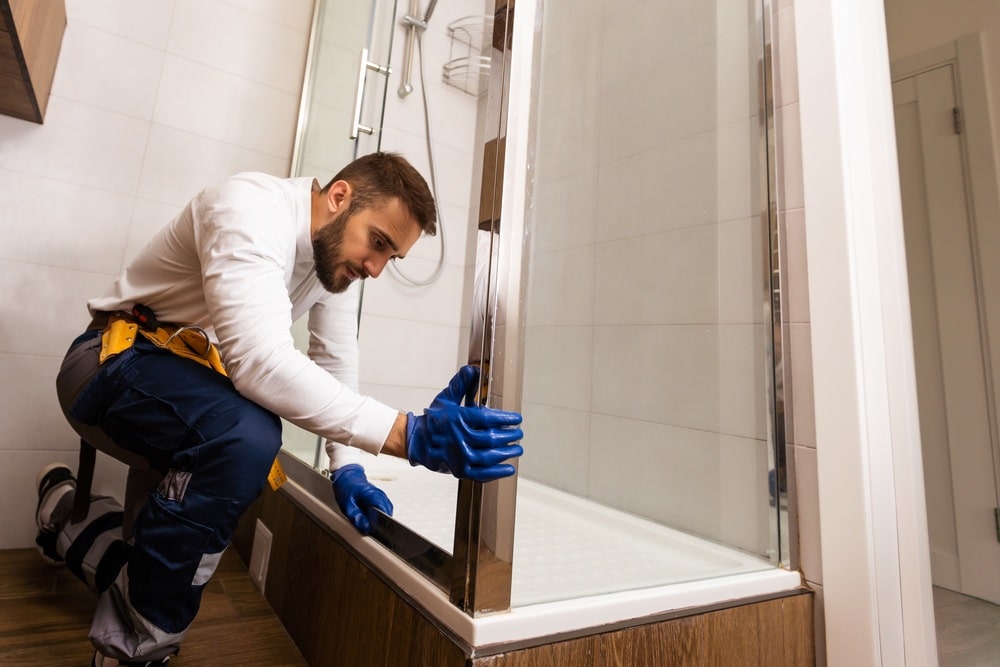 New bathroom cabinets cost between $300 and 600, excluding installation. Outside your major plumbing installations, storage, medicine cabinets, and vanities take up the most space.
Costs range from $50 if you do it yourself to $3,800 if you pay a professional to construct a shelf unit in your bathroom for your hand towels and other stuff, such as candles or bathroom plants. This difference is a major factor in the average cost to remodel a shower.
Shower Doors
Depending on your bathroom setup, you may need a curtain, glass shower doors, or none at all for your shower. If your shower needs a door, you may choose from many different types, such as framed or frameless shower doors.
Compared to frameless models, framed shower doors are more affordable. For its shatter-resistance, frameless doors invest in pricey tempered glass.
Faucets and Plumbing
Replacing the sink faucet may cost between $161 and 363. The sink's mounting method and finish significantly impact the cost of installing the faucet. For comparison's sake, a wall-mounted faucet may cost up to $750, while a standard countertop can cost anywhere from $40 to 200.
Ventilation and Lighting
The prevention of mold and water damage in the bathroom begins with a focus on moisture control. You may hire a professional to install a vent fan for around $382, or you can do it yourself by installing a fan and light in the bathroom.
In addition to ventilation, the lighting in your bathroom is also an important design element. Depending on the fixture and where you live, you might spend between $154 and 929 on installation.
Tiling
Upgrading a tiled shower typically costs about $12.50 per square foot. Flooring and wall tiling in a shower will cost the homeowner between $1,500 and 3,000.
Tiles made of ceramic or porcelain are more long-lasting and absorb water better, so you should consider using them for your tiled shower.
Labor
When considering how much is a shower remodel, it is important to factor in the labor cost. You will collaborate with skilled professionals to make your dream bathroom a reality. Remodeling costs may be divided into two categories: materials and labor.
The time and effort required to complete a project may range widely. Your location will also influence the overall labor cost. The kind of tiled shower is also a factor. Typically, labor costs account for about half the entire shower remodel cost.
While it's possible to do smaller-scale bathroom remodeling projects on your own, such as installing a new shower head or toilet, painting the walls, or swapping out the sink, larger-scale projects will likely need the assistance of a professional contractor.
Make the Shower Remodel Cost Worth It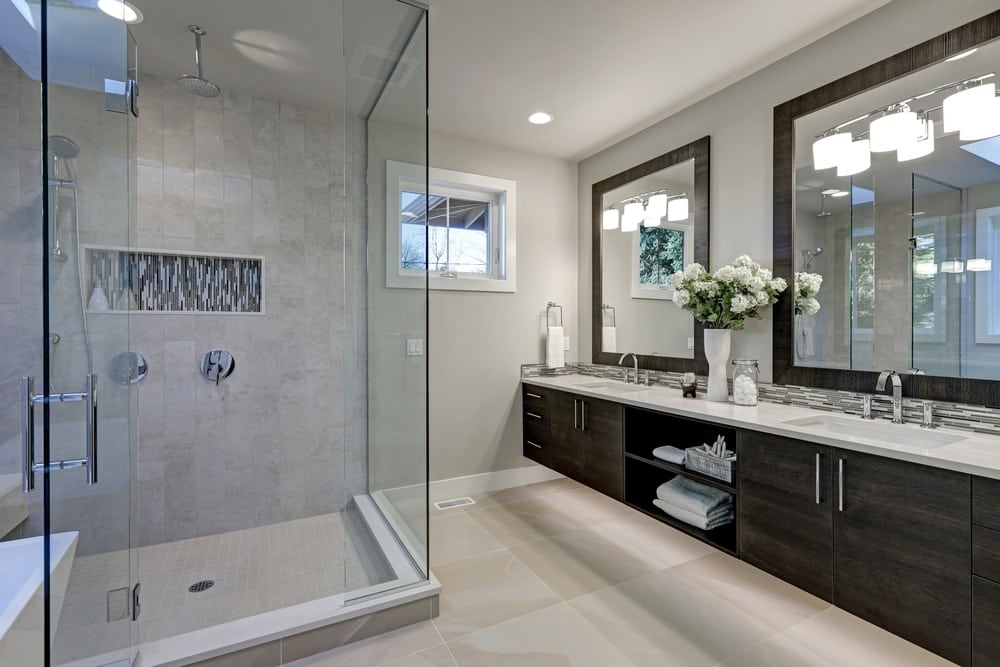 Indeed, nothing beats a nice, long shower in a room that's bright, open, and, ideally, decorated just the way you want it. To sum it up, if you can afford a complete shower makeover and you'll get years of use out of the improvements, then by all means, go for it. So how much is a shower remodel?
If you want to learn more about estimating shower renovation costs, contact A to Z Construction today.