If you are ready for something new in your bathroom, consider redoing the entire thing on your own. There are plenty of DIY tutorials and before and after pictures on social media, Pinterest, or the internet. However, it's not always as easy as it looks.
Remodeling a bathroom by yourself is much more complicated than it looks. It may end in disaster if you aren't properly trained. From flooring to plumbing to rewiring, hiring a professional is better to ensure that you will have the best bathroom possible. That's the best way to reduce avoidable costs and mitigate disasters such as water damage.
If you aren't convinced, keep reading. Here are the top reasons you should hire a professional to help remodel your bathroom instead of trying to do it yourself. It's crucial that everything is done well in all the different aspects of bathroom remodeling.
Why You Should Hire a Professional for a Bathroom Remodel
There are multiple elements to remodeling your bathroom. Although you can likely take on one or two of these elements successfully, it is a massive project and should be done simultaneously. Without professional help, a bathroom can end in flooding, faulty wiring, or uneven tiling.
Hiring a professional to avoid disasters and ensure an excellent bathroom remodel is crucial. Here are just a few aspects of bathroom remodeling that are better done with the help of a professional.
When you hire a professional contractor, they will handle the entire process. From plumbing to tiling, each contractor has a team of experts who specialize in various parts of home improvement. So you won't have to worry about hiring several different people. Instead, just one expert can help you handle the whole process.
Design
Of course, one of the most exciting parts of a bathroom renovation is designing and creating your dream bathroom. However, this can be difficult if you don't know how to account for new appliances, flooring, and other aspects.
If you want to design the perfect bathroom, hiring a professional remodeler can help you match your expectations to reality. A good remodeler will help you take your designs to reality and set up the ideal bathroom.
Plumbing
Plumbing ensures that the sink, shower, and toilet function smoothly. If you are replacing any of these large appliances, you'll need a plumber to ensure that you don't cause leakages, floods, or long-term pipe damage.
Remodeling a bathroom might involve new pipes or in-depth plumbing. This is extremely specialized work and should be performed by a professional only. While you can hire a plumber separately, it's much easier to hire a contractor to do the entire bathroom and allow them to bring their own plumber.
Flooring and Tiling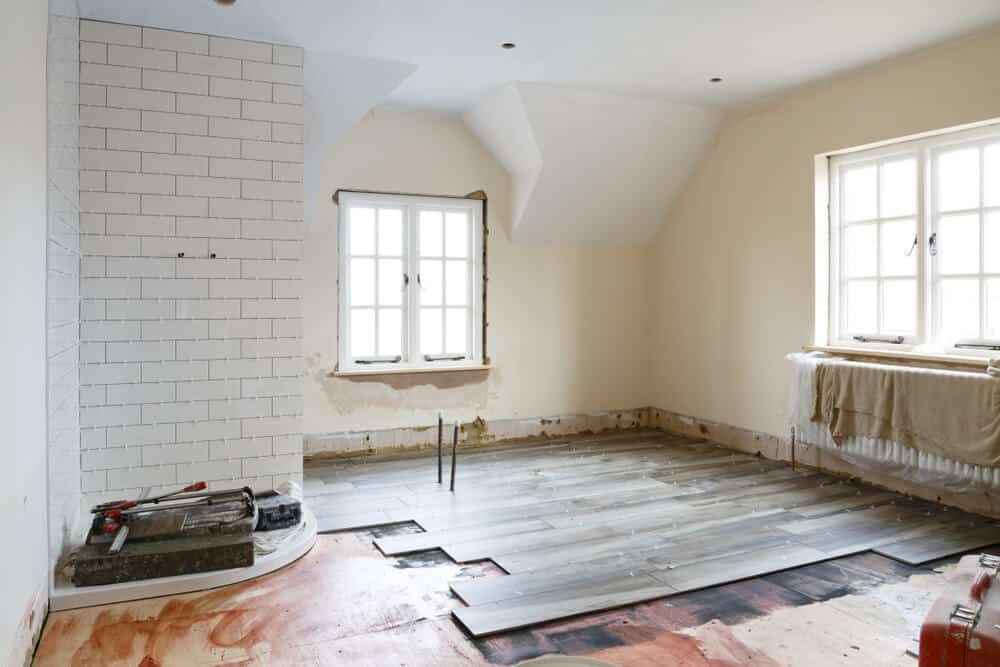 There are multiple options for reflooring a bathroom. From hardwood to tiling, you can choose a variety of options and colors. However, getting it completed well is a matter of professional expertise. Tiling is a hard thing to do, and any miscalculation can end in an uneven floor.
To ensure the best possible flooring, you should hire a professional. They will be able to find you the best materials and install them at an affordable and efficient rate. Your flooring is crucial to tie the whole bathroom together and should not be done on your own.
Appliance Replacement
While you don't generally think of the appliances in the bathroom as appliances, they are crucial. Replacing a toilet or shower is a significant task that requires physical expertise and knowledge of tiling, plumbing, and other aspects. Hiring a professional is the only way to replace any large bathroom features properly. 
Because all of the bathroom features include water somehow, you could easily cause leaks or flooding by attempting to replace them on your own. In addition, water outside of the pipes will lead to mold and can ruin a bathroom or a home. This is another reason that professional help is essential when remodeling a bathroom.
Lighting and Wiring
While some aspects of remodeling can be done on your own, it's essential to hire a professional for replacing lighting fixtures or rewiring a bathroom. Faulty wiring can lead to electrical fires, shorts, and danger for anyone using the room. This is especially true for a bathroom.
A bathroom renovator will have an electrician on contract to help with any rewiring needs. However, if you decide to do the rest of the bathroom DIY, lighting and wiring is where hiring a pro is crucial.
Walls and Painting
Whether you want a simple paint job or a tile backsplash, getting a pro to install it is a great idea. They can redo the walls while everything else is getting done, so you won't have to worry about messing up your new floors or appliances with paint.
Painting is one of the easier aspects of remodeling, but the difference between an amateur and a professional paint job is easy to tell. Every aspect will look perfect when you get a professional to finish the job.
Start Remodeling Your Bathroom With A to Z Today!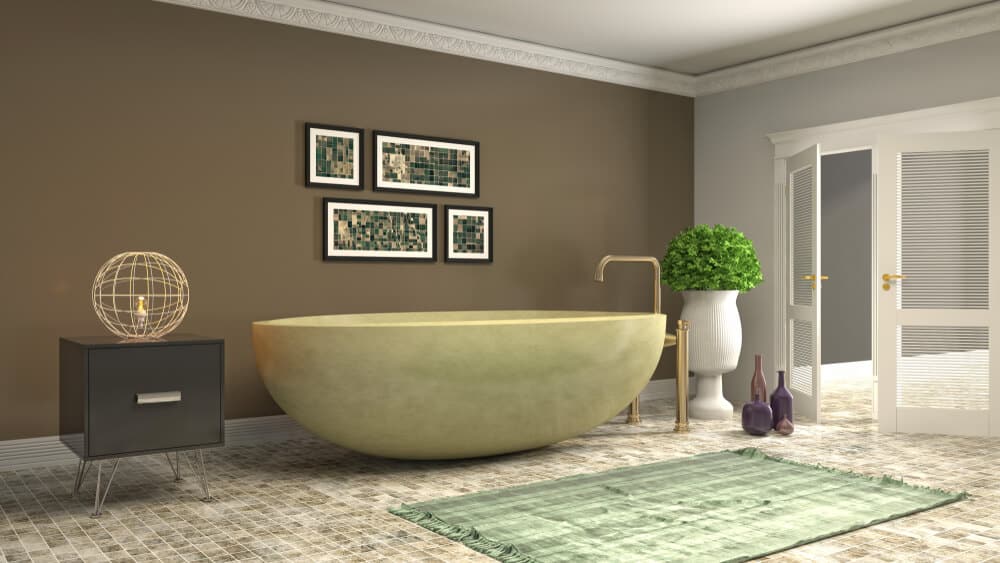 Unless you are a professional, hiring someone to help you complete your ideal bathroom renovation is best. From designing the layout to implementing plumbing and wiring, a professional contractor can ensure that everything goes to plan. Rather than attempting a DIY project and potentially ending up with a messy bathroom, it's best to contact the local experts at A to Z Construction today to get started.