If you or someone in your home has a physical disability, living without an accessible bathroom makes life exponentially harder. Without an accessible bathroom, tasks that seem simple, like taking a shower, using the toilet, or brushing your teeth, can be super difficult, uncomfortable, and time-consuming. Luckily, bathroom accessibility features are robust and widely available, ranging from handrails to lower surfaces to walk-in tubs and much more.
Consider this your complete guide to accessible bathroom remodels. We'll walk you through the planning, design, and execution process so you can create the perfect bathroom for your needs.
What Is an Accessible Bathroom?
An accessible bathroom is a bathroom designed to be easy and comfortable to use for everyone, specifically for people with physical disabilities. These bathrooms are typically more spacious to accommodate wheelchairs and walkers, and also have different accessibility features to make bathroom activities easier for handicapped people.
The Process: Planning, Design, and Execution
Now, let's dive into how to execute a bathroom remodel for handicapped people. When you begin the accessible bathroom remodel, you need to ask yourself a few questions, such as:
What bathroom activities will require assistance?
What accessibility features are necessary?
Are any of the current bathroom features conducive to accessibility?
Where will medical equipment and supplies go?
What future needs can be accounted for now?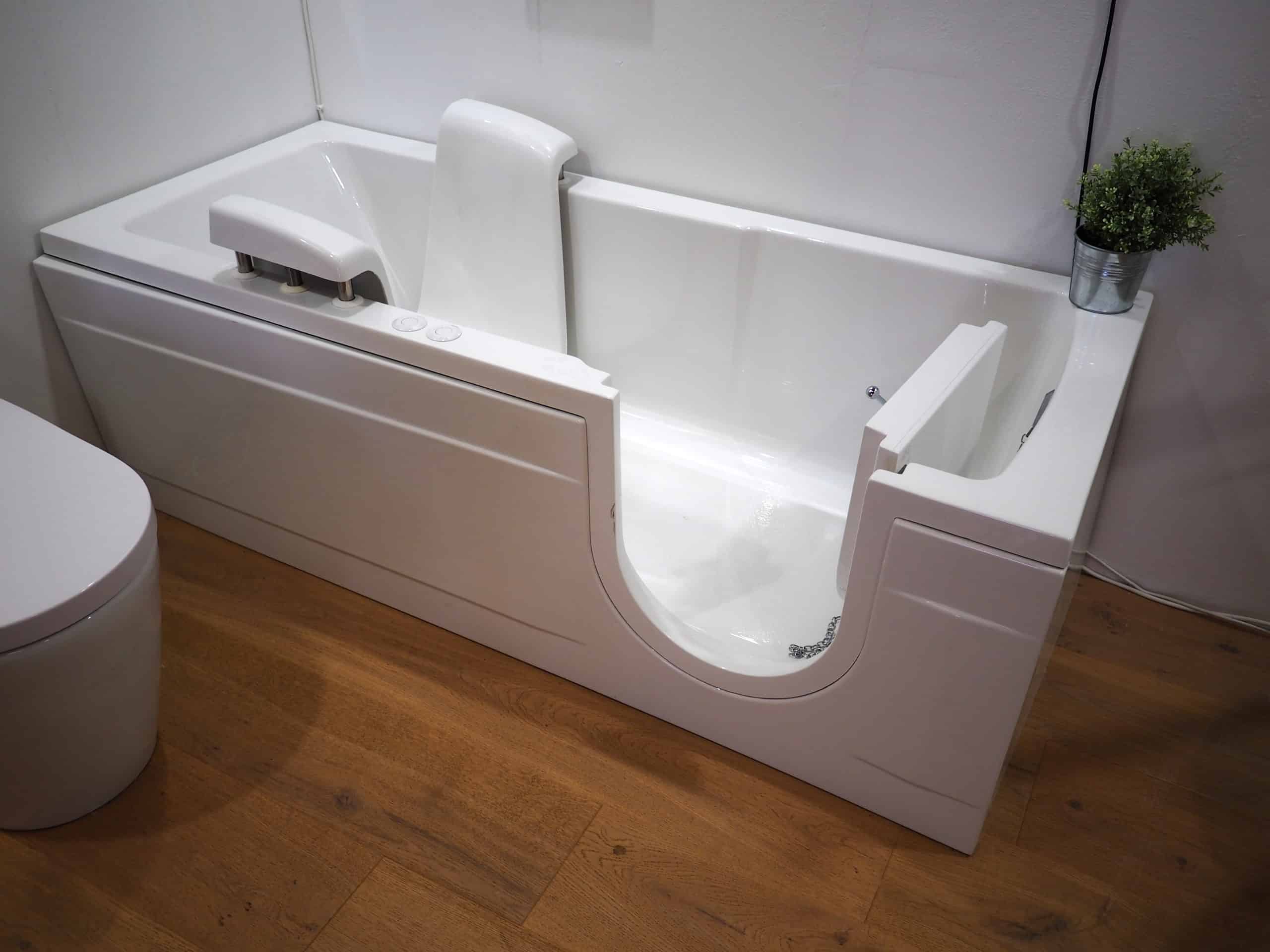 Answering these questions will make the process easier. Once you answer these, you can figure out what accessibility features you need and what aspects of the bathroom need to be drastically altered.
After selecting the essential accessibility features, you can design the bathroom layout. During the design process, you should keep the elements and principles of universal design in mind, which are:
Equitable use
Flexibility in use
Simple and intuitive use
Perceptible information
Tolerance for error
Low physical effort
Size and space for approach and use
The three most important elements of universal design are usability, accessibility, and inclusiveness. If you have no experience designing spaces, this can be hard. Luckily, many resources online offer accessibility bathroom renovation blueprints and floor plans, which you can work off and tweak to fit your needs.
When you have a solid design plan ready to go, you can begin the execution process. The remodeling process typically starts with removing non-accessible features and obstacles. Next, the accessibility features are installed. And lastly, aesthetic features can be added if desired. Here is a quick overview of the steps to complete an accessible bathroom remodel:
Assess the current accessibility of your bathroom.
Determine what in the bathroom needs to change and what accessibility features are necessary.
Created a bathroom layout using the space you have and seven universal design principles.
Remove non-accessible features and elements that contradict universal design principles.
Install accessibility features and add final aesthetic elements to the remodel.
Common Accessibility Features
There are many helpful accessibility features you can add to your bathroom design to make it more accessible and comfortable for handicapped people. When designing your accessible bathroom, consider which of these features you want. Popular bathroom features include:
Automatic sensor lighting
Increased ventilation
Grab bars
Shower seats
Widened doorways
Barrier-free/curbless doorways
Barrier-free/curbless showers
Handicapped toilets (raised toilet)
Lower shelves and surfaces
Floating sinks
Slip-resistant floors
Walk-in tubs
These features make it much easier for people in wheelchairs to navigate the bathroom and help weaker people, such as people with autoimmune disorders or the elderly, do their daily bathroom activities without help. Many of these fixtures and appliances are also designed to be low-maintenance and easy to clean.
ADA Accessible Bathroom Criteria
Designing and building an accessible bathroom can become quite technical, as wheelchairs, walkers, and other aids require certain dimensions. To give you an idea of the right measurements, here are some of the criteria the ADA uses to determine if a bathroom is accessible or not:
A space of 30 inches by 48 inches from the door to the sink
At least 60 inches around the side and 56 inches from the rear
The toilet in the bathroom should be at least 17 to 19 inches off of the ground
Grab bars should be at least 42 inches long and start no more than 12 inches from the rear wall
The top of the grab bars must be 33 to 36 inches from the floor
Doors should have a clearance space of 48 inches by 12 inches
Toilet paper dispensers should be seven to nine inches from the toilet
Bathroom sinks should be 34 inches or less from the floor
The shower should be at least 60 inches long and 30 inches wide
The rise into the shower should be 1/2 inch or less
All shower or tub knobs and controls should be no higher than 48 inches from the floor
These are requirements for public spaces and businesses, like restrooms and retail stores. But when building your bathroom, you can select whatever measurements accommodate your needs or the needs of others in your household.
Cost of an Accessible Bathroom Remodel
The cost of an accessibility bathroom renovation is usually around $9,000. Accessibility fixtures and appliances can cost between $100 and $3,000 each, so the cost adds up quickly if you need a comprehensive renovation, including a handicap shower remodel and a new toilet. You may spend between $3,000 and $15,000 on one bathroom remodel. If you're adding a bathroom addition, it can cost between $5,000 and $35,000.
Remodeling Your Bathroom for Accessibility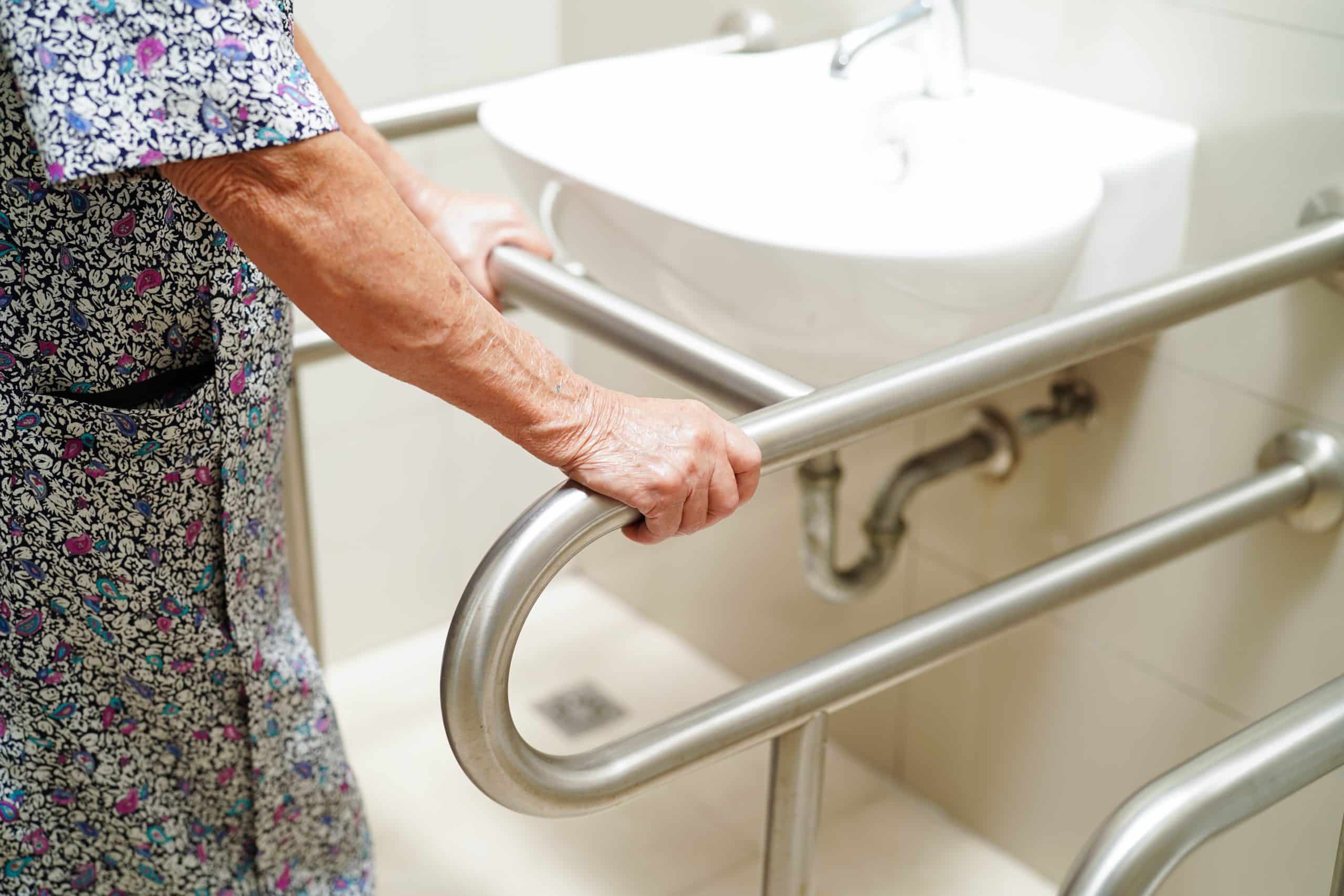 Everyone deserves to have a bathroom in their home tailored to their needs so their daily routine can be easy and comfortable. An accessible bathroom can substantially increase the quality of life for a handicapped person, giving them more independence and confidence in their home.
Work with a local construction company like A to Z Construction to remodel a bathroom for accessibility. A to Z Construction is one of the most reliable construction companies in Minnesota, with experience and knowledge that will make the design and execution process go smoothly.
If you're ready to make your bathroom accessible, contact A to Z Construction today to schedule a consultation and get a quote for your project!