Minnesota is among the most vibrant and beautiful places to live in the United States. But it's also home to a varied climate and occasional severe weather that can cause havoc to roofs, siding, and other parts of your home's exterior.
Between hail, rain and snow, and high winds, Minnesota roofs have to endure some harsh conditions. Today, we're going to examine the question of how long does a roof last in Minnesota and share some helpful advice to help you improve your roof lifespan.
Typical Roof Lifespan in Minnesota
There's a myriad of factors that will influence the answer to how long does a roof last in Minnesota. The material the roof is made from significantly impacts the lifespan, along with various environmental conditions.
Metal, tile, or slate roofs have the most extended lifespan of roofing materials, and they commonly last 50 years or more. Wooden shake roofs reliably last for around 30 years, while fiber cement and asphalt shingles have the shortest lifespan, approximately 25 and 20 years, respectively.
Severe weather and environmental conditions will decrease the lifespan of any roof. Of course, if you've been searching online for "how long does a roof last in Minnesota," you've likely dealt with your fair share of extreme weather.
If a roof in a more temperate climate is designed to last for 25 years, you can expect that same roof to have a lifespan of 18 to 22 years in Minnesota.
What Causes Roof Damage in Minnesota?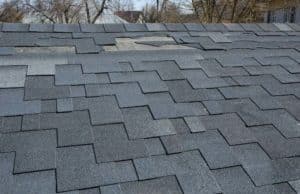 Living in Minnesota means your home has to withstand severe environmental conditions, which could adversely affect your roof lifespan. Here are the most significant contributing weather factors that can influence what answer you get to the question "how long does a roof last in Minnesota:"
High winds: Strong gusts and wind storms can rip shingles from your roof, which invites more significant problems, such as leaks, to get through the missing shingles.
Hail: Golf ball-sized hail can quickly cause damage to individual roof shingles.
Freeze/thaw cycles: Cold winters and temperate summers can compromise your roofing material and shorten the roof's lifespan.
Identifying Roof Damage
The best way to boost roof lifespan and ensure you get the best outcome to the query, "how long does a roof last in Minnesota?" is to occasionally inspect for evidence of damage, especially after the end of winter or a nasty storm. These are a few tell-tale signs of roof damage:
Missing shingles
Damaged shingles
Roofing material in the gutters
Stains from roof joists and decking
Leaks
Sunlight peeking through into the attic
When considering how long does a roof last in Minnesota, missing or damaged shingles are one of the most common culprits for a shorter lifespan in the state. High winds during severe storms can rip shingles from the roof, while large hail can damage individual shingles and lead to leaks.
With asphalt or cement shingle roofs, you might encounter roofing material in your gutters. If you see any debris, that's a sign that your shingles are degrading and indicates a more significant problem.
If you notice staining on the roof in the shape of roof joists, your roof is likely reaching the end of its useful lifespan.
Leaks and sunlight peeking through in spots where it shouldn't are typically the most extensive problems. These issues will lead to more significant leaks and won't offer homeowners a favorable answer to the question, "how long does a roof last in Minnesota?"
How Often Should You Inspect Your Roof?
Roofing damage can happen at a moment's notice, so Minnesota homeowners must be vigilant and monitor their roofs for signs of deterioration. If you don't want to keep thinking about how long does a roof last in Minnesota, it's a good idea to inspect your roof every six months.
As a rule of thumb, it's best to look closely at your roof from the ground level. You should examine your gutters for indications that any roofing material has washed away.
You'll want to perform a more thorough yearly assessment to ensure your roof is in top condition, so you'll never be left wondering how long does a roof last in Minnesota.
Keep in mind that roofing is dangerous work, and you shouldn't inspect the roof yourself unless you have experience working with roofing. You'll need proper footwear and safety equipment, a quality ladder, and a spotter.
Catching roof damage early on can save you thousands of dollars in repair or replacement costs. If you don't feel comfortable with the process, contact an experienced roofing contractor to assess the roof for you.
What Roofing Material Is Best for Minnesota Homes?
Even with an answer to "how long does a roof last in Minnesota," homeowners may still be in the market for a roof replacement. If that's the case, you're likely looking for a roofing material that can deliver the most value and extended lifespan possible.
You'll want to consider the pros and cons of all roofing materials to find the right match. For example, copper or metal roofs provide the longest lifespan but are also expensive and more challenging to maintain. Meanwhile, asphalt or cement roofs aren't quite as durable, but they're more affordable and easier to maintain.
The most important thing to remember as a Minnesota homeowner is to choose a trusted roofing contractor with the expertise needed to protect your family from harsh weather.
After all, the proper installation of underlayment, flashing, and roofing material is just as important as the material itself. It also goes a long way in determining the matter of how long a roof lasts in Minnesota.
Get Your Free Estimate Today With A to Z Construction 
Minnesotans know too well how important it is to have a well-maintained, high-quality roof on their home. With that in mind, you need to know what signs of damage to look for and routinely inspect your roof to ensure it's in good condition.
Now that you can answer the question of how long does a roof last in Minnesota, we encourage you to turn to us for all your roofing needs. Our seasoned professionals are on hand to give you trusted opinions if your roof is damaged or in disrepair. We're ready to address whatever roofing issues your property might be experiencing. Contact A to Z Construction today to get your free roofing estimate.