When researching new and affordable roofing options for your home or replacing an existing one, thinking beyond the traditional asphalt may be worth it. Since many materials are available, metal roofing is becoming increasingly popular in the residential market.
Metal roofs are an attractive option because they are durable, energy efficient, and require minimal maintenance. This material gives your property a sleek, classy, and appealing look while being one of the most affordable and sturdy roofing systems available in the market today. Read on to learn about eight reasons why investing in a metal roof for your property is worthwhile.
What Is Metal Roofing?
Metal roofs are created with large sheets of tin, steel, copper, or aluminum and are the best alternative to the traditional asphalt roofing system. This type of roofing material is also available in hybrid metal mixtures that mimic the appearance of asphalt shingles.
Metal sheets for roofing are finished with a special coating capable of reflecting heat and preventing rust and other moisture damage. A roof built with metal can keep your home cooler in the summer season and boost the energy efficiency of the property.
Benefits of Metal Roofs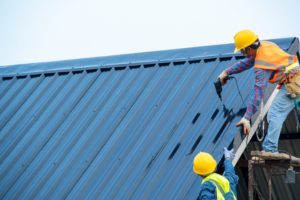 Here are a few of the benefits you can enjoy by investing in a metal roof.
1. Longevity
Metal panel roofs are highly durable and can last for many years. Metal panels remain protected from moss and fungal growth, unlike other roofing materials. Metal roofs are also resistant to pests like:
Insects
Birds
Squirrels and rodents
Bats
Bees and wasps
With this roofing material, your home will be protected from severe damages that an asphalt shingle roof cannot provide. The overall cost of roof installation with metal panels can be higher than other systems, but its longevity and increased lifespan pay off throughout life.
2. Low Maintenance Costs
Unlike other roofing materials, metal panels are durable and resist moisture, meaning they require minimal maintenance and costs. Worrying about expensive repairs and maintenance is eliminated with a metal roof. Since they don't collect snow, they are the best roofing system for snowy areas and in the winter season.
3. Energy Efficiency
As metal panels come with a special coating, they reflect the sun's rays and heat to keep your home cooler in the summer season. As a result, you are less likely to use the air conditioner to maintain temperature. Proper insulation also protects metal roofs from excessive cooling and keeps your home warm to help reduce energy consumption.
4. Fire Protection
A metal roofing system is the most fire resistant due to its fireproof features. Metal roofs are less likely to catch fire during a natural disaster like a storm or wildfire. If your residential area is prone to thunderstorms or wildfires, a metal roof is the best option. A metal roof is less likely to catch fire or feed flame-like other traditional roofing systems. This roofing system adds additional safety layers to your personal property and your family from natural disasters.
5. Weather Resistant
Roofing material made of mater offers excellent protection from extreme weather conditions. Raindrops are likely to drain quickly on the metal roof, so there are no risks of leakage and moisture damage. Metal roofs protect your home from:
Strong winds
Hail
Snow
Ice
Heavy rain
And more
6. Environmentally Friendly
Metal panels are 100% recyclable and help reduce your carbon footprint that other roofing systems cannot. Most roofing material manufacturers even use almost 40% of recycled materials. According to research, metal roofing is an eco-friendly roofing option for both residential and commercial properties. Using recycled materials also increases the longevity of metal roofs to extend the lifespan of a metal roof. A good amount of money can also be earned by selling your outdated metal panels as scrap.
7. Increased Home Value
Installation costs of a metal roof can be higher, but it is effortless to justify the return on investment (ROI) as they can boost your home value from 2% to 6%. If you are about to move and want to sell your property after a quick renovation, you can consider installing a metal roof to increase the overall value of your property to sell it for an ideal amount.
Since metal panels are customizable, you can use them in any way to give your home an idea and appealing look. For instance, if you want your roof to compliment the overall design code of your home, you can buy metal panels in any color, design, or shape you want to curb the appeal of your home. Furthermore, you can also purchase metal roofs in different materials like zinc, copper, or aluminum with a high-quality finish and coating.
8. Affordability
No doubt, metal roofs are two or three times more expensive than other roofing systems, but they can save you money in the long run due to their longevity and minimal maintenance. Since the life of a metal roof is longer than other roofs, you can save a lot of bucks in terms of not replacing the roof anytime soon or spending money on expensive repairs and storm damage. As a result, you can enjoy the cost benefits with peace of mind.
Speak With an Expert About Metal Roofing Today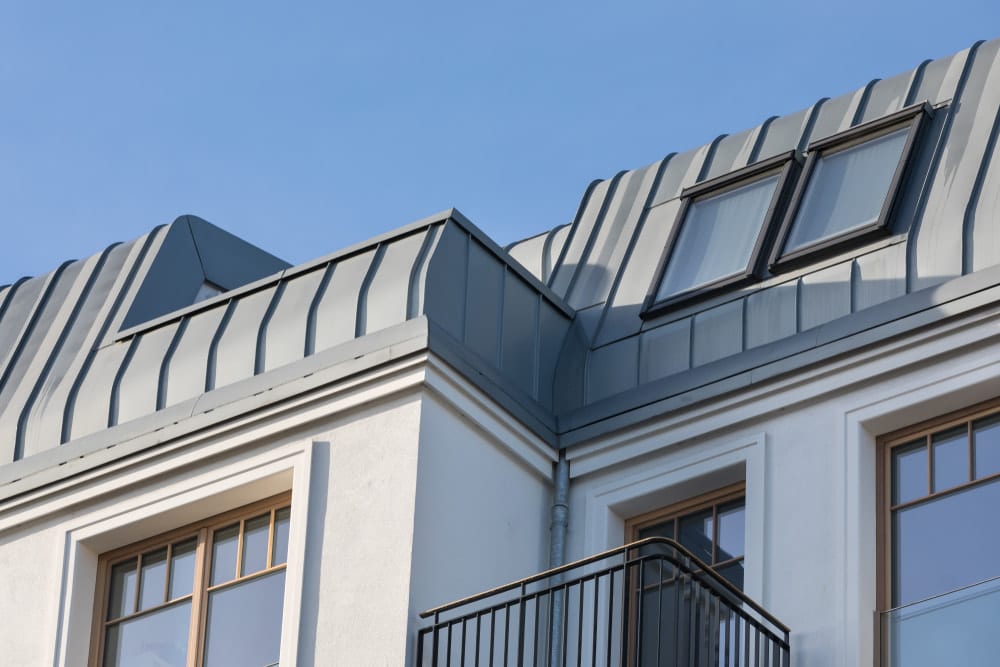 There are numerous reasons to choose metal roofs over other more traditional roofing materials. If you have decided to invest your hard-earned money in metal roofing, do your homework and do proper research to choose the right style, design, and color for your home. Spend enough time finding the best metal roofing contractors who are reliable and have years of experience in metal roof installation.
If you do so, you will end up with a metal roof that is about to protect your home, family, and other belongings for many years to come. Comparing available options is also a great idea to choose roofing materials and contractors worth investing in.
Contact A to Z Construction today to speak with one of our experts about metal roofing.