Some homeowners might dread the idea of a roof replacement since it can be time-consuming and expensive. The truth is that every once in a while, it needs replacing to increase your home's longevity. We have seen our share of various roof types, so let's break down the different roofing types and how often to replace roofs.
Life of a Roof: An Overview
How often to replace roofs depends on how long the building has been around and what damage it has sustained. Most roofs last between 20 to 30 years. However, if a high-quality team installed your roof with proper ventilation, it can last up to 50 years.
How long your roof initially lasts will depend on the roofing materials themselves and if any major storms or trees have damaged the roof. Remember that different roof materials will react differently to heat and water, so you should find the one that works best for the area's weather patterns and your housing needs.
When to Replace a Roof?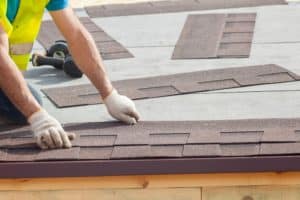 When professionals advise on how often to replace roofs, they always consider the type of roofing material. Today, there are five different types of common roofing materials that you will pick from.
1. Slate Roofing
Slate roofing is usually the most robust roofing material on the market. It can last anywhere from 75 to 100 years without significant damage. Slate is a strong material, but it does require a lengthy installation process since each tile goes onto the roof one at a time.
If you're considering a slate roof replacement, make sure your home can handle the weight since slate is one of the heavier roofing materials. Slate roofing is also expensive, on top of possibly needing to refit your home. If you think it'll cost more to replace your original roof, stick with a slate roof for the next 75 years at minimum.
2. Cedar Shake Roof
Unlike slate roofs, cedar shake roofs come primarily from wooden materials, which still last a long time but are not practically immortal, like slate roofs.
They also take less time to lay down than slate roofs since cedar shingles come in two-foot sections. You can choose the taper-sawn or hand-split looks, making your roof look more refined or more rugged.
When well-made, a cedar shake roof should last up to 30 years when well-made. Provided there are no major disasters and your roofing team uses top-notch materials, you might even get 50 years out of it.
That said, you probably won't want a cedar shake roof if you live in an area with high humidity or extreme dryness. Either condition will cause the cedar tiles to age faster.
3. Composite Roof
If you want a roof that looks like either slate or cedar shake but don't want to shell out too much money, a composite roof might be just right.
They're a strong roofing option since they can withstand heavy impacts, like hail or heavy rain. Plus, they come from recycled materials, like plastic and rubber, allowing hail to bounce off them.
With that in mind, you can expect a great composite roof to last between 30 to 50 years.
4. Standing Seam Metal Roof
People consider metal roofs for many reasons, including that standing seam metal roofs look great and work in any climate. They come from seamed metal plates that contract with heat and cold, so they don't age as fast as other roofing choices.
You can expect a typical standing seam metal roof to last for roughly 30 years if you care for it regularly.
5. Asphalt Roof
While it sounds like it should be the strongest roofing choice, asphalt has the shortest lifespan of roof replacements. They have great design, though, since they can either lay flat or have a dimensional look.
Asphalt comes in three types: luxury, architectural, and 3-tab. Each of these materials will last roughly 30 years.
How Do You Know If You Should Replace Your Roof?
When deciding how often to replace roofing materials, you will have some crucial questions. It's very easy to call up your local roofing company to get an inspection for a potential new roof. In the meantime, you can look out for some general signs you need a new roof.
We also have a few roof maintenance tips to put off another roof replacement as long as possible.
Regularly Look for Internal and External Damage
Make a schedule and pick a day to check for internal and external damage on your roof. It's an excellent idea to check for damage after a big storm.
You might even get a professional inspection every couple of years or after an especially harsh storm, just to be sure.
Keep Track of Your Roof Shingles' Age
If you've had a roof replacement before, keep track of how long it's been on your house. Know the typical lifetime of your roofing material and keep that year in mind for later.
Understand Your Roof's Maintenance Needs
Besides checking for general damage, it's a good idea to go through the following checklist for roof damage to determine how often to replace roofing and if it's time for yours to receive that treatment.
Check Your Shingles
Take time to check your shingles to see if anything is out of place, cracked, or broken. This also means checking out your chimney for anything out of place. If you see any cracked or missing mortar, or if your chimney is leaning to one side, it might be good to have an inspection for foundational problems.
Check For Tree Hazards
If there are any low-hanging branches close to your roof, trim them or cut them entirely away. Doing so can also prevent leaves from getting into your gutters.
Clean Out Your Gutters 
If leaves or debris congest your gutters, they can become heavy and drag on your roof, so keep them clear with mesh guards and regular cleaning.
Wash Off Your Roof
Certain roofing types can gather algae, so wash that away before it becomes a more significant problem. A mixture of water and bleach should do the trick.
Call a Professional 
As always, when in doubt, contact a roofing professional. Our talented team can help you decide when it's the best time to replace your roof.
Is It Time to Replace Your Roof?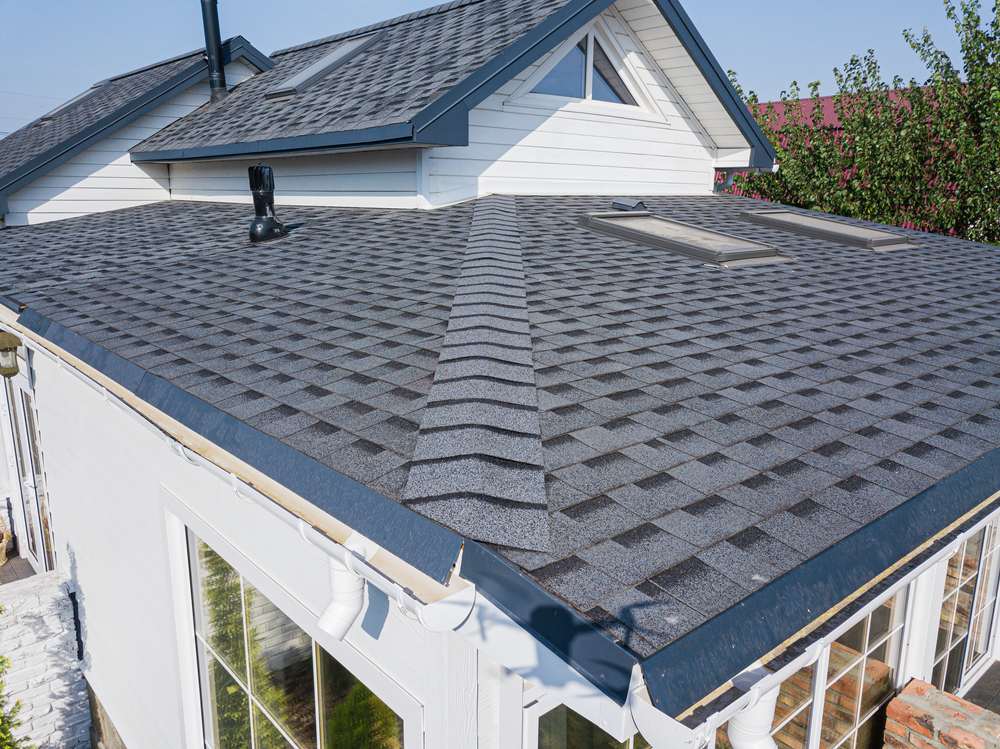 How often to replace a roof depends on your roofing materials, their age, and whether there is any external damage. Luckily, when to replace roofing materials can be a long time off with regular check-ups and professional inspections.
A to Z Construction covers all your roofing needs. If you need an inspection or a replacement, we can take care of you and your roof with no problem. Contact us today for a free roofing estimate for your replacement project.