Maple Grove Storm Damage Repair
Many homeowners are firm in their belief that roofing is the only area of a house that can be affected after a strong storm surge rolls around. Unfortunately, that's far from the truth, and sometimes storms can create huge headaches for homeowners after negatively impacting windows, siding, and so much more. However, with A to Z Construction on call, completing storm damage repairs is a complete breeze. Don't wait and let already bad storm damage get worse; work with the expert team at A to Z Construction for all of your emergency exterior restoration needs. Get in touch with us today to start your storm damage repairs in Maple Grove, Minnesota.
Here to Help After Hail, Wind, or Water Damage
A to Z Construction is your number one partner in Maple Grove storm damage repairs after heavy weather conditions occur. Whether it's rain, hail, snow, or wind that's wreaked havoc on your home, we're here to help. Learn more about how storms can impact residential houses and the best ways to identify signs of storm damage before scheduling your emergency repairs with our expert team at A to Z.
How Can Storms Impact a Home?
When it comes to storm damage, wind, water, and hail are the primary culprits that can create the most problems on residential and commercial properties. Storms of all severity levels can significantly impact the structural integrity of your home as well as the functionality and efficiency of the following:
Roofing and shingles
Siding
Windows
Doors
Building foundation
The components of your home listed above play critical roles in keeping everything (and everyone) safe, dry, and protected from the outside elements. It's vital to complete a thorough investigation of each area to ensure that damage hasn't occurred and your home continues operating at the highest efficiency.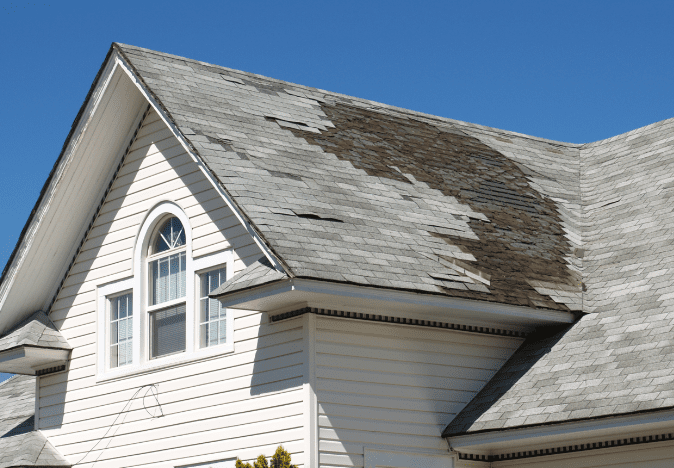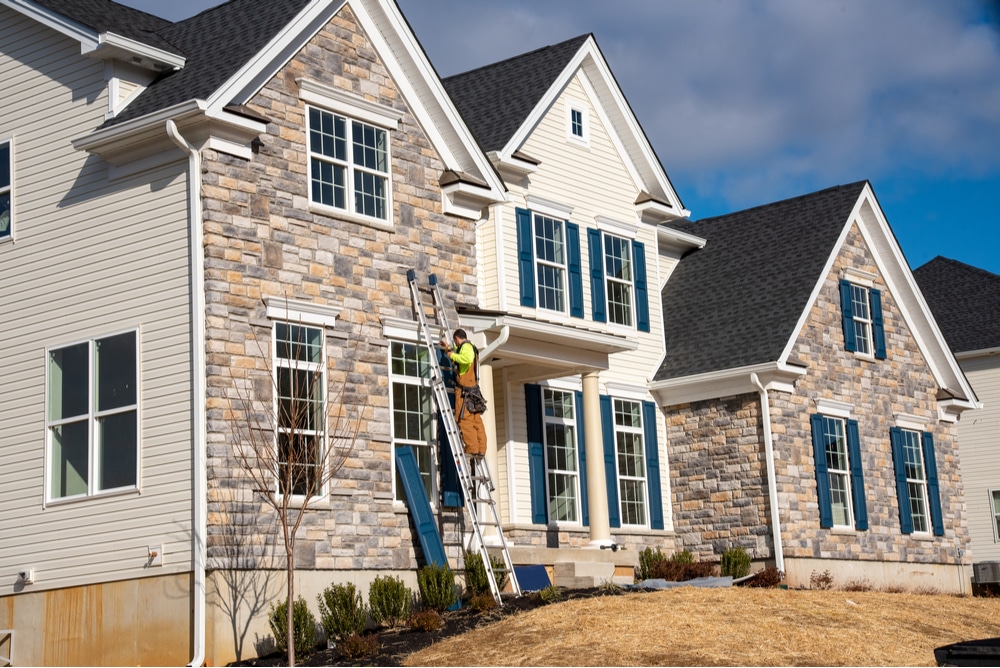 What Are the Signs of Storm Damage?
After a particularly nasty storm hits, it's important to be aware of what storm damage signs look like and take action to remedy the issues quickly. Ensure that all aspects and areas of your home are functioning at full capacity and are free from any apparent damage, including:
Cracks
Dents
Holes
Chipped paint
Lingering moisture
Overlooking storm damage repairs can ultimately lower your home efficiency levels and lead to more costly repairs down the line. It's critical to address all signs of storm damage as soon as they arise. Contact A to Z Construction today to schedule your consultation for Maple Grove storm damage repairs.
So Much More Than Storm Repairs
A to Z Construction is proud to provide superior storm damage repairs in the Maple Grove area, but we also offer so much more. From seamless gutters and siding installations to modern soffit and fascia options, our exterior restoration services are sure to fit your needs and keep your home protected next time a particularly severe storm rolls through town. Take a look at our additional exterior restoration services in Maple Grove below.
Your Fast Fix for Maple Grove Storm Damage
Like most of Minnesota, Maple Grove is not immune to the harsh weather conditions that are all too common during each season. When your home is hit by an unexpected or unprecedented storm, you want an experienced storm damage repair company by your side. Our team of friendly and knowledgeable storm damage specialists is on standby to ensure that you can get back to living comfortably in your home after an emergency. Make the right choice and contact our expert team today to schedule your MN storm damage repairs in Maple Grove, Minnesota.