---
Since 2004, A to Z Construction has been helping Rosemount homeowners and commercial property owners service, maintain, and upgrade their roofing systems. When you work with A to Z Construction, you get a team of experts who can evaluate your roofing needs, quickly determine affordable quotes, and repair, replace, or install high-quality roofing systems. We have substantial experience working with insurers, and we can help you navigate the claim process when dealing with Rosemount storm damage repair or other roofing emergencies. Further, we're well-versed in the latest designs, styles, and best practices, so we can help, whether you're looking to make cosmetic changes or add real value to your property.
Roof Installation
We've helped countless Rosemount property owners install roofs and have the expertise to handle residential and commercial roofing jobs from the simplest to the most complex.
Roof Repair & Replacement
Roof Repair & Replacement
Whether your roof is buckled from the weight of old age or suffering from recent weather damage, our Rosemount roofing experts can complete partial or whole roof replacements quickly and affordably.
Emergency Roof Repair
When you're dealing with a leaky or partially collapsed roof, you can't afford to wait. Our Rosemount roofing experts can connect with you fast, assess the damage accurately, and handle your roofing problem in short order.
Our Rosemount Roofing Services
Residential Roofing
Our experienced roofing team offers Rosemount homeowners all the services needed to keep a roof in tiptop shape. Whether you need simple patchwork or extensive repairs, our crews can handle your needs. We use best-in-class materials, so you can be assured your roofing solution will last a long time. If you're looking for a repair or an upgrade, we'll walk you through your options and help you arrive at the solution you want and need. We'll answer all your questions and complete agreed-upon repairs quickly and affordably. Take a look at a few of our most popular residential services below:
Residential roof repair
Residential roof replacement
Complete roofing installation
Emergency roof repair services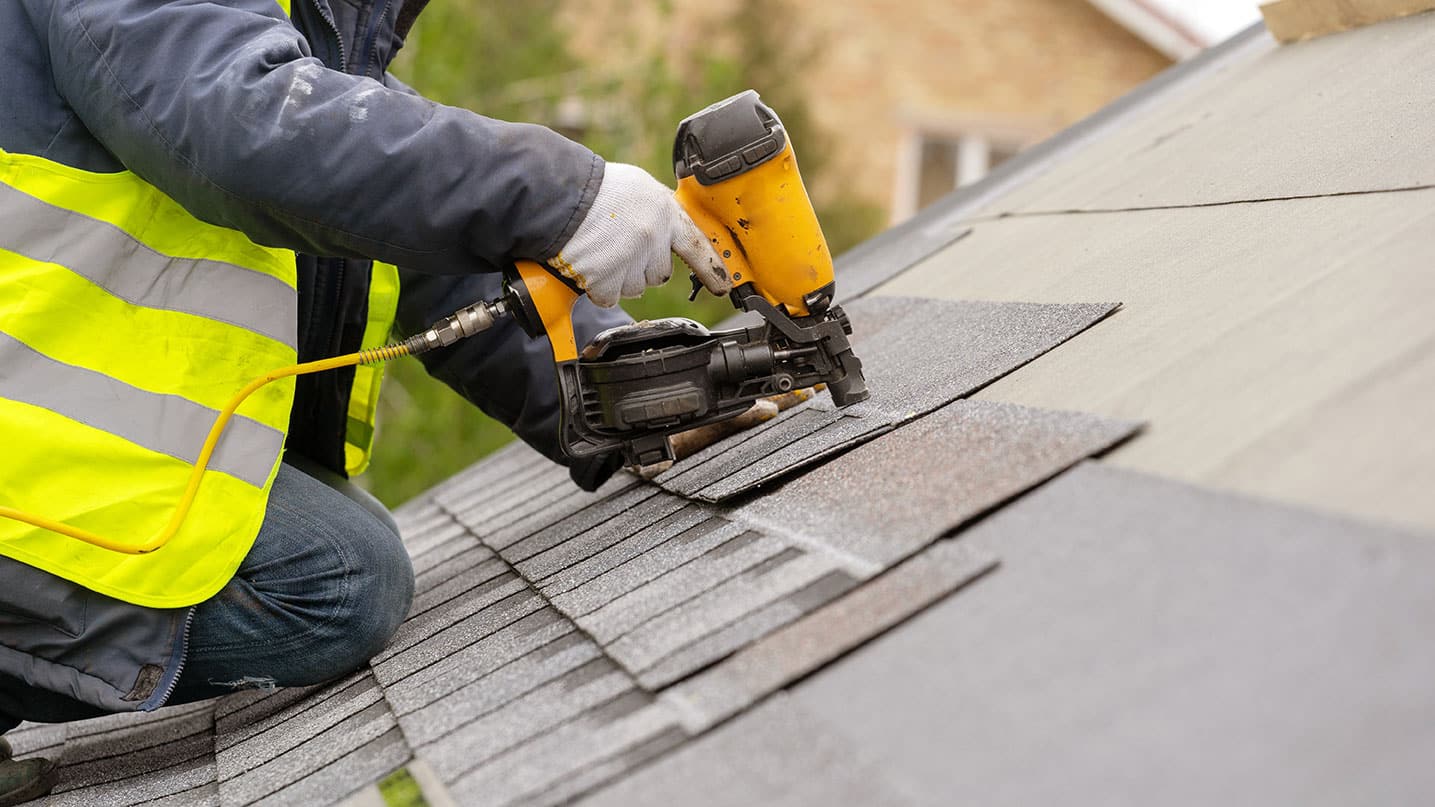 Commercial Roofing 
A to Z Construction is your best option for commercial roofing services in Rosemount. We've provided roofing solutions for small, medium, and large commercial and industrial properties for nearly two decades. Our verifiable experience of providing complex, high-quality roofing solutions with quick turnaround times is second-to-none. We keep tight control over our supply chain to ensure we can provide customers with high-quality roofing materials as part of our services. And we provide customer service that goes the extra mile, whether it's providing the unique, complex roofing solution exactly as your business requires or delivering under seemingly impossible deadlines. Explore our variety of commercial roofing services below:
Commercial Roof Repair
Roof Replacement
New Roof Construction
Commercial Flat Roofing

Step 2
Thoroughly review the roofing estimate to ensure there are no errors.

Step 5
You have a secure and well-installed Minneapolis roof.
Take a look at our past residential and commercial roofing projects.
Why Choose A to Z
We've provided top-shelf roofing solutions to homeowners and business owners since 2004. Not only have we been recognized by HomeAdvisor, Angie's List, and Houzz as a quality service provider, but we also have countless satisfied customers to prove it. We offer free storm damage inspections as well as affordable solutions. If you need roofing services and are filing a residential or business insurance claim, we can help advocate for you with your insurer. If you're looking to upgrade and install a new roof, we know what options are safe, stylish, and the best fit for your planned use. And we have the expertise and know-how to install them using the best materials in a timely fashion. As one of the best roofing companies in Minnesota, A to Z Construction, can handle all your Rosemount roofing needs.
Start Your Project in Minneapolis Today!
Looking for a reliable roofing contractor in Rosemount, Minnesota? Then look no further than A to Z Construction. We work with homeowners and commercial property owners who need emergency repairs, routine repairs, roof replacement, or roof installation. Our expertise in handling complex interior and exterior repair, replacement, and installation projects, coupled with our knowledge of Rosemount roofing requirements and safety standards, tightly controlled supply chain, experience dealing with insurers, and superior customer service, make us your best bet for your next roofing project.
Are you not quite sure what you need? If you suspect your Rosemount roof needs improvement, let's get started with a free inspection of your existing roof to determine whether you need a roof repair, replacement, or full installation.