Plymouth Bathroom Remodeling Contractors
Are you sick of staring at your antiquated bathroom and wishing it was a lavish spa haven? Look no further than A to Z Construction's expert Plymouth bathroom remodeling contractors. A to Z Construction offers a full range of bathroom remodeling services, including consultation and design, demolition and removal, plumbing and electrical work, and finishing touches.
We are committed to achieving your bathroom renovation goal thanks to years of experience and a passion for designing beautiful, functional spaces. Our Plymouth contractors have the knowledge and abilities to make your bathroom into a space you'll adore, whether you're looking for a whole makeover or just a few improvements. Contact our team today to get started on your Plymouth bathroom remodeling project.
Plymouth Bathroom Remodeling Services
A bathroom remodel can increase your property's value and enhance your daily experience by providing a more functional and visually appealing bathroom design. That's where Plymouth bathroom remodeling services come in. Here are some of the bathroom remodeling services available for residents in Plymouth.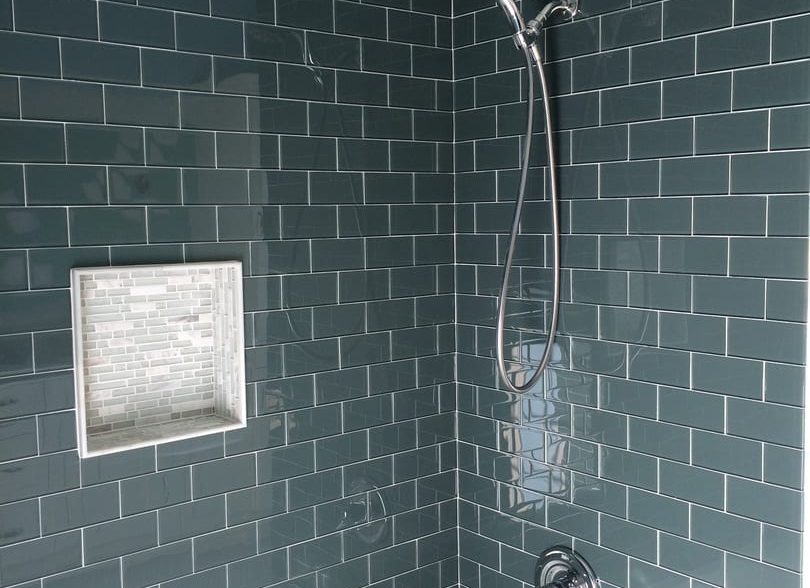 Remodeling your shower is a terrific way to change the appearance and functionality of your bathroom. A to Z Construction can help you select the ideal shower design to suit your requirements and taste. To make your shower more effective and comfortable, we can create a custom shower enclosure, add new tile or stone walls, replace your shower fittings, and more.
If you want to replace your bathtub, we offer various bathroom designs, from contemporary and sleek to traditional and exquisite.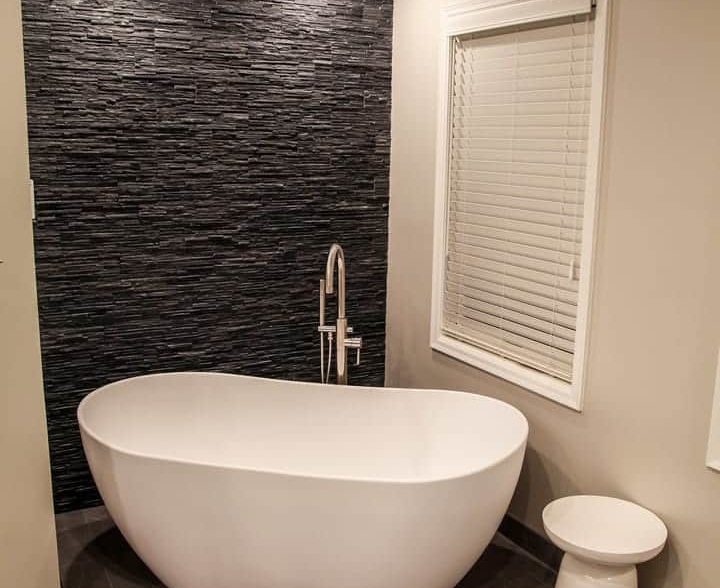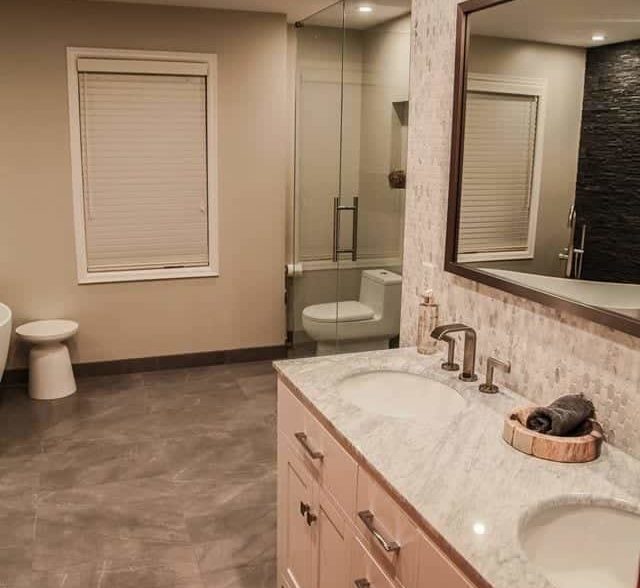 Cabinets and counters are necessary components of any bathroom renovation. Granite, quartz, and marble are just a few of the materials and finishes we provide to help you design a practical and attractive place. 
Additionally, our professionals can modify your cabinets to meet your storage demand and enable you to maximize available space. 
Bathroom flooring is a crucial consideration for any bathroom remodel. A to Z Construction offers various flooring solutions, from conventional tile and stone to contemporary vinyl and laminate.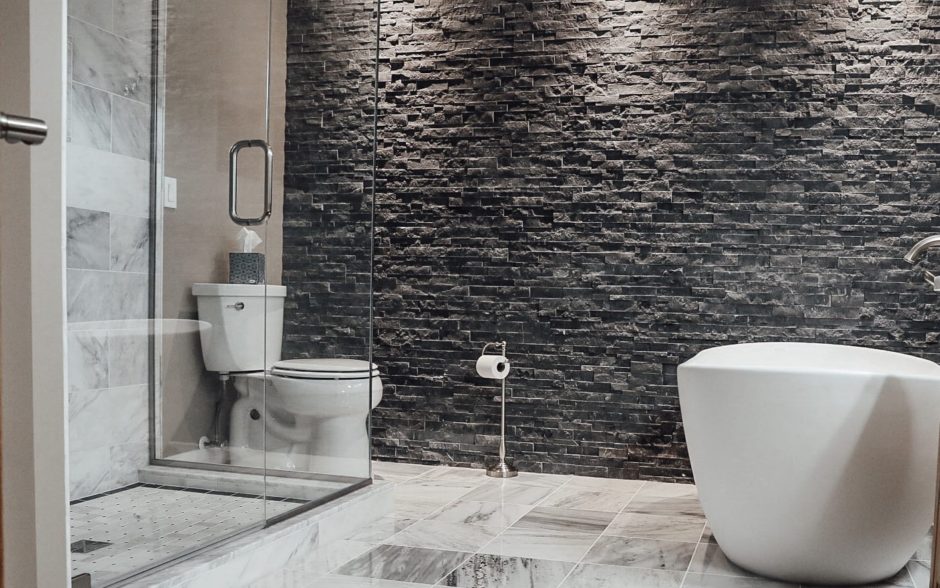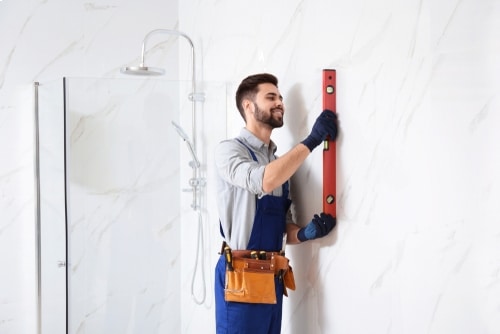 Modernizing your bathroom fixtures can significantly change how your bathroom looks and functions. Our expert contractors can advise you on what best suits your needs, be it efficient toilets and faucets or luxurious shower heads.
Our Bathroom Renovation Process
At A to Z Construction, we understand that every bathroom remodel is unique, so we follow a detailed process to guarantee that we meet our client's expectations. Our bathroom renovation process includes the following: 
Initial Consultation
On our first consultation, we will talk about our bathroom makeover vision, your budget, and your timeline. We will also answer any questions and give you information about our services. 
Design and Planning
Once we understand your needs and preferences, we will collaborate with you to develop a bathroom design strategy that adheres to your budget and expectations.
Construction
Our skilled contractors will get started on the building stage. This stage entails tearing down and removing the old materials and fixtures, installing the new ones, and performing any required plumbing and electrical work. 
We work efficiently to ensure we finish the job on schedule and minimize disruptions to your daily routine. 
Final Walk-Through and Inspection 
Following the conclusion of the building phase, our team will carry out a last walk-through and inspection to ensure the new bathroom has been done to your satisfaction. We will address any worries or concerns you may have and ensure your bathroom remodel meets our quality standards.
Designing Your Dream Plymouth Bathroom
We know that every homeowner has a different idea for their ideal bathroom. Therefore, we work closely with our clients to ensure the bathroom design considers their unique preferences and requirements. We will pay close attention to your ideas and provide innovative solutions.
Experts in Bathroom Remodeling
Bathroom remodeling is our area of expertise, and we dedicate ourselves to completing each job to the highest quality standards. Here are some reasons why you can trust us with your bathroom remodeling: 
Experienced and Knowledgeable Contractors
Our team of contractors is knowledgeable in all aspects of bathroom remodeling. We are committed to providing exceptional results that exceed our client's expectations. 
Wide Range of Design Options
We provide a variety of bathroom design choices for every taste and price range. We can help you achieve your vision for a dream bathroom, whether it is a traditional, contemporary, or classic design.
Use of High-Quality Materials and Products
We only use high-quality items and materials from renowned suppliers to guarantee that every part of your new bathroom is of the highest standard and will last for a long time. 
Attention to Detail and Customer Satisfaction
We believe every detail matters, so we complete every project to our customer's satisfaction.
Benefits of a Bathroom Remodel
A bathroom makeover can benefit homeowners in various ways, from improved functionality to increased home value. Here are a few advantages of remodeling your bathroom:
Increased Home Value
Remodeling your bathroom is one of the best ways to increase the value of your home. Your home's resale value can significantly increase and become attractive to potential homebuyers by simply updating an old, outdated bathroom. 
Improved Functionality and Comfort
A bathroom remodel can make your space more functional and comfortable to use. Installing new fixtures like a shower, tub, or toilet can make the space more efficient, while amenities like heated floors and towel warmers make it comfortable. 
Enhanced Visual Appeal
Redesigning your new bathroom can increase the aesthetic appeal of your place. New wallpaper, tiling, paint, and the right lighting will do the trick. 
Improved Energy Efficiency
Remodeling your bathroom can also improve the energy efficiency of your house. Adding low-flow faucets, shower heads, and toilets will help you save water and reduce your monthly utility costs.
Get Your Free Bathroom Remodel Estimate
Ready to start redesigning your bathroom? Get in touch with A to Z Construction today to schedule a consultation and get a free estimate. Our team of experts is here to help you design and build the bathroom of your dreams.
Why Choose A to Z?
QUALITY
For every project, we ensure that manufacturer guidelines for installation are both met and exceeded. We also provide a full warranty on the work completed.
PEACE OF MIND
We complete all work properly and ethically to ensure your home not only looks its best, but is also functioning as it should.
ASSISTANCE
We work with all insurance companies to make your home looking its best again. We assist you throughout the entire insurance process as well.