Minnentoka Bathroom Remodeling Contractors
Bathroom renovations can seem daunting, but A to Z Construction makes it easy! Instead of living with a bathroom that you don't love, give us a call and we'll help you design and renovate your new bathroom as painlessly as possible. Whether you hate the style or are tired of leaky faucets and low water pressure, we can help. Don't waste another day wishing your bathroom was better; contact us and make your dream bathroom a reality.
Minnetonka Bathroom Remodeling Services
Bathroom remodels can mean a new shower, an upgraded bathtub, better sinks, and many other things. Check out some of the top-notch bathroom remodeling services we offer Minnetonka residents.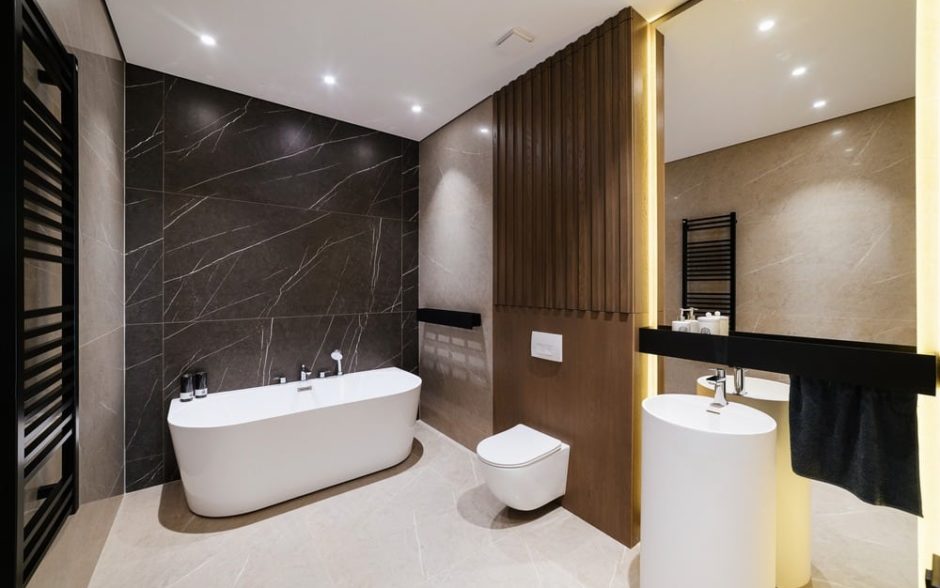 Showers are often an important part of a bathroom renovation. Most people start their day in the shower and it's a place that should be rejuvenating and comfortable. Below are just a few of the shower renovation options we offer:
Frameless glass shower doors

Curbless showers

Heated bathroom and shower floors

Handheld or rain head shower heads

Custom shower benches

Semi frameless glass shower enclosures

Swinging and sliding shower doors
If you love taking long, luxurious baths, but your bathtub isn't exactly a luxury model, let us remedy that for you. We love installing gorgeous, lavish bathtubs for our customers, whether they use them to relax after a stressful week, scrub the paint and food off their rambunctious toddlers, or make their pets smell sweet enough to let them in bed. We can help you find a beautiful bathtub that will make the bathroom your favorite spot in the house to unwind.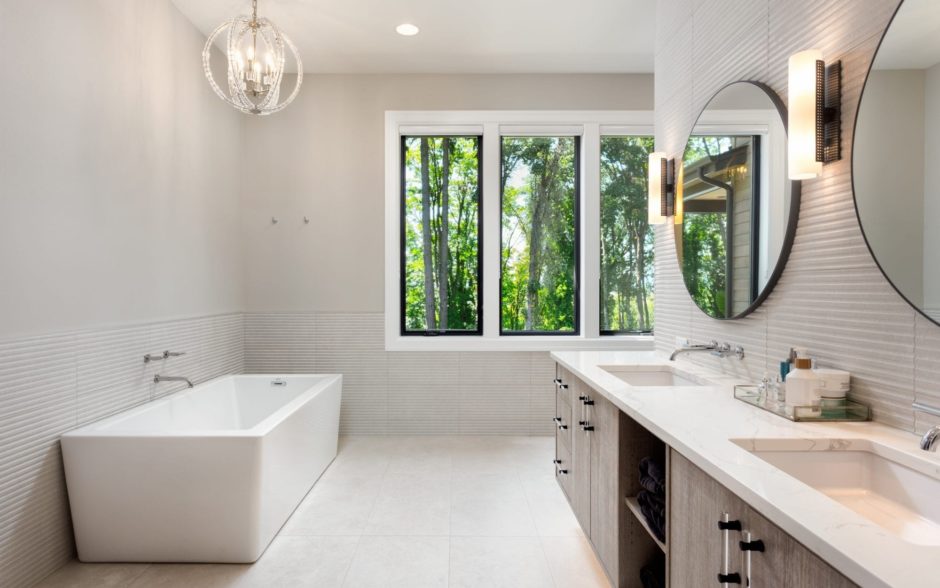 Surfaces and storage in bathrooms are invaluable. You need these spaces to keep your belongings and do bathroom activities, like applying makeup, shaving, or just brushing your teeth. For some, counters and cabinets may be an afterthought, but we know they're super important. We can help you utilize strategic shelving and convenient storage to make your bathroom more functional. And you can select the countertops of your dream that will elevate the whole bathroom. Below are some products that will enhance your bathroom:
Built-in niches and shelves

Granite, marble, and quartz countertops

Floating, free standing, and built-in vanities
If you hate stepping out of a warm shower only to have your feet touch an icy cold floor, we can help. We can install heated bathroom floors to make the room cozier and help you pick the perfect floor material. We adore installing different and lovely floor materials, including ceramic, porcelain, and natural stone.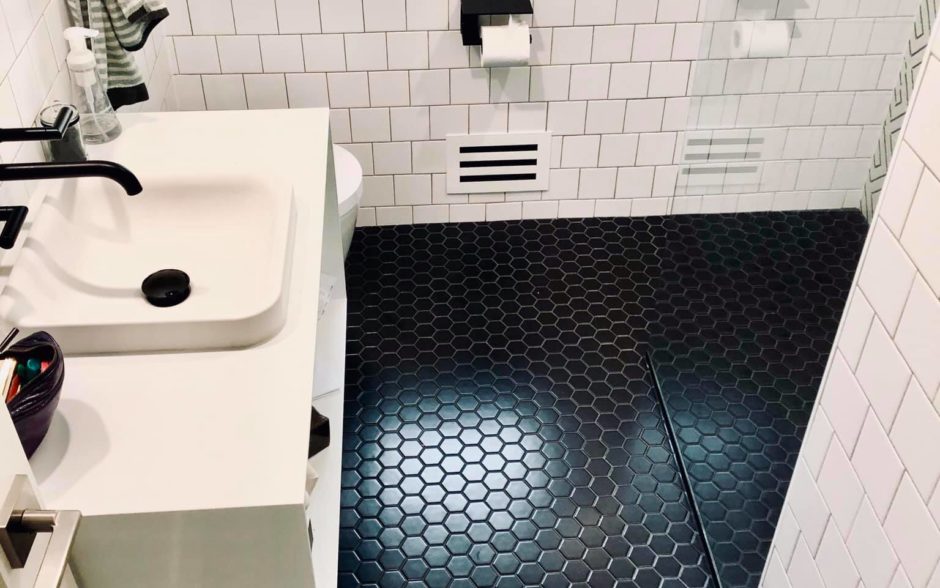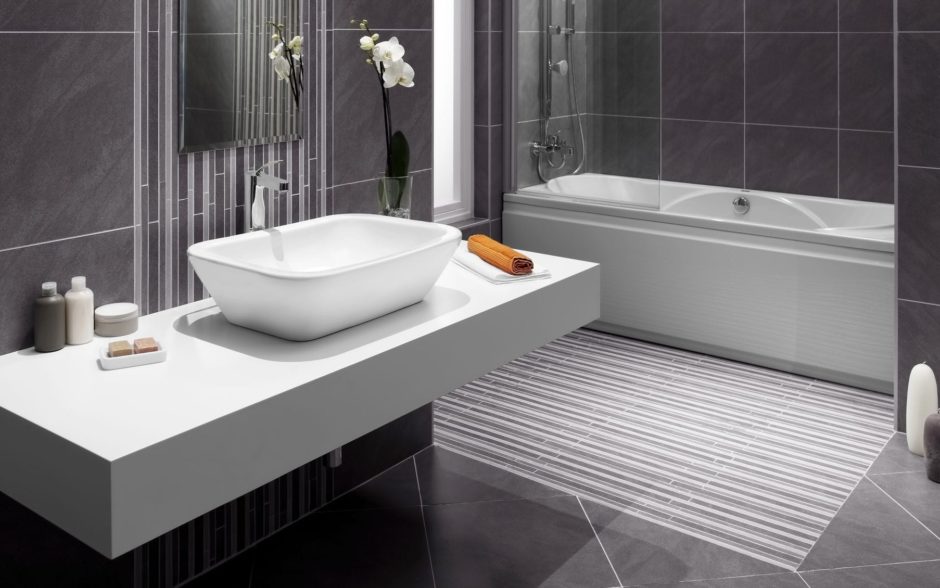 After we help you choose the major features, like bathtubs and showers, we'll also help with the smaller details, like mirrors, lighting, towel racks, toilet paper holders, and more. It's easy to forget about the small stuff when trying to design an entire bathroom, but our team will guide you to ensure every base is covered before construction begins.
Our Bathroom Renovation Process
The bathroom remodeling process for Minnetonka homes can be easier than you think when you trust our team. Below is a brief overview of our bathroom remodeling process.
Initial Consultation
During the initial consultation, we will discuss the vision you have for your bathroom, help you understand the expected timeline, and give you a quote for the final cost. It's also a chance for you to get to know us.
Design and Planning
Our favorite part is the design and planning, where we get to help you create the plan for the bathroom you've always dreamed of. During the design and planning phase, you'll browse our design options and different products and we'll help you make the right decisions for functionality and aesthetics.
Construction
Once we start construction, you can lay back and relax. Our team of expert contractors will install everything and renovate the bathroom according to your specific design plans. Throughout the process, you're welcome to check in with us and see the progress, or you can just hang out and wait for the final result.
Final Walk-Through and Inspection
The last steps are a professional inspection, which we will perform, and then the final walk-through. The walk-through is to ensure you love everything, and we'll also give you a quick overview of how the new features work, whether it's a fancy showerhead or a complex jacuzzi bathtub.
Designing Your Dream Minnetonka Bathroom
A to Z Construction works closely with every customer to curate the perfect bathroom. You are always in complete control of the design, so we're happy to make any changes you want to ensure you get your dream bathroom. From beauty to functionality, we're here to meet your needs and exceed your expectations.
Experts in Bathroom Remodeling
When it comes to bathroom remodeling, A to Z Construction is the most reliable and experienced company near Minnetonka. Our contractors are highly knowledgeable and experienced, and we only use high-quality materials and products.
You will browse our many design options with one of our experts by your side to answer any questions or address your concerns. We value attention to detail and customer satisfaction above all else, so we will leave you with an impeccably built bathroom that you'll adore.
Benefits of A Bathroom Remodel
There are more benefits of a bathroom remodel than you may realize. Learn more about the upsides below:
Increased Home Value
Renovating your bathroom can substantially increase your home value which has several benefits, such as lowering your mortgage insurance and helping you sell your home for more.
Improved Functionality and Comfort
Outdated bathrooms are often uncomfortable, whether it's an awkwardly low sink, a weirdly high mirror, or terribly low water pressure. A new bathroom with updated features can make your time in the bathroom more comfortable and enjoyable.
Enhanced Aesthetic Appeal
Most bathroom renovations we renovate are redone because the owner is dissatisfied with the appearance, whether it's unattractive tiles or just an outdated style. But we can help you renovate your bathroom so you'll be in love with the look.
Increased Energy Efficiency
Replacing leaky faucets, old lightbulbs, and other appliances will increase your bathroom's energy efficiency and even lower your utility bills.
Get Your Free Bathroom Remodel Estimate
If you love your Minnetonka home but not your bathroom, it's time for a change. Don't try to replace your sink faucets yourself or hire a sketchy company, because you'll end up regretting it. Instead, give the A to Z Construction experts a call. Schedule a consultation with A to Z Construction to see how amazing your bathroom could be.
Why Choose A to Z?
QUALITY
For every project, we ensure that manufacturer guidelines for installation are both met and exceeded. We also provide a full warranty on the work completed.
PEACE OF MIND
We complete all work properly and ethically to ensure your home not only looks its best, but is also functioning as it should.
ASSISTANCE
We work with all insurance companies to make your home looking its best again. We assist you throughout the entire insurance process as well.