Maple Grove Bathroom Remodeling Contractors
If you're sick of your outdated and unattractive bathroom, A to Z Construction can help you remodel, so you'll never want to leave the bathroom. We've been helping Maple Grove residents remodel their bathrooms for years and have many high-rated reviews and satisfied homeowners. If you're ready to get started on your Maple Grove bathroom remodeling project, we encourage you to contact our talented team today.
Maple Grove Bathroom Remodeling Services
Below is a brief overview of the bathroom remodeling services we offer, and some of our design options you can choose from.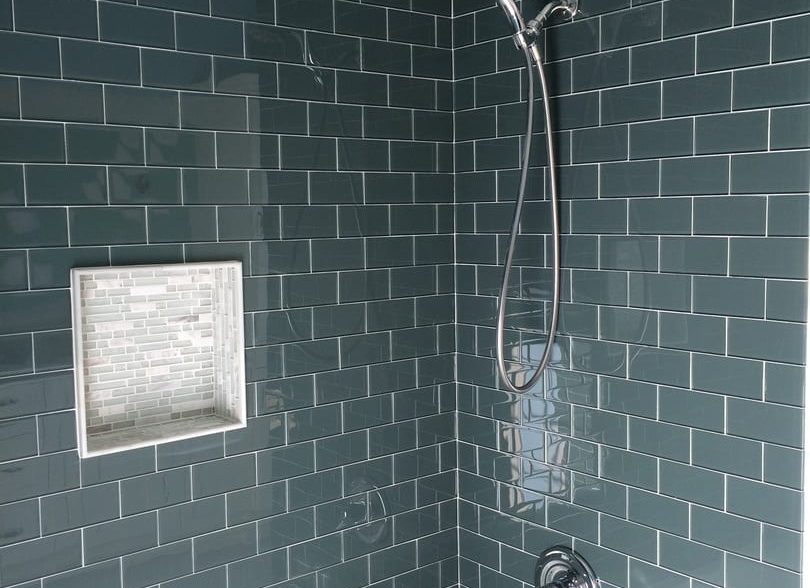 If your shower is outdated, you may experience low water pressure or other problems. You can replace your old shower with modern options that will make every shower more enjoyable and efficient. Below are just a few of the shower renovation options we offer:
Frameless glass shower doors

Curbless showers

Heated bathroom and shower floors

Handheld or rain head shower heads

Custom shower benches

Semi frameless glass shower enclosures

Swing and sliding shower doors
Bathtub remodels are even more exciting because there are so many design options. From antique-style clawfoot tubs to high-end jacuzzi tubs to modern sleek shapes, the possibilities are endless.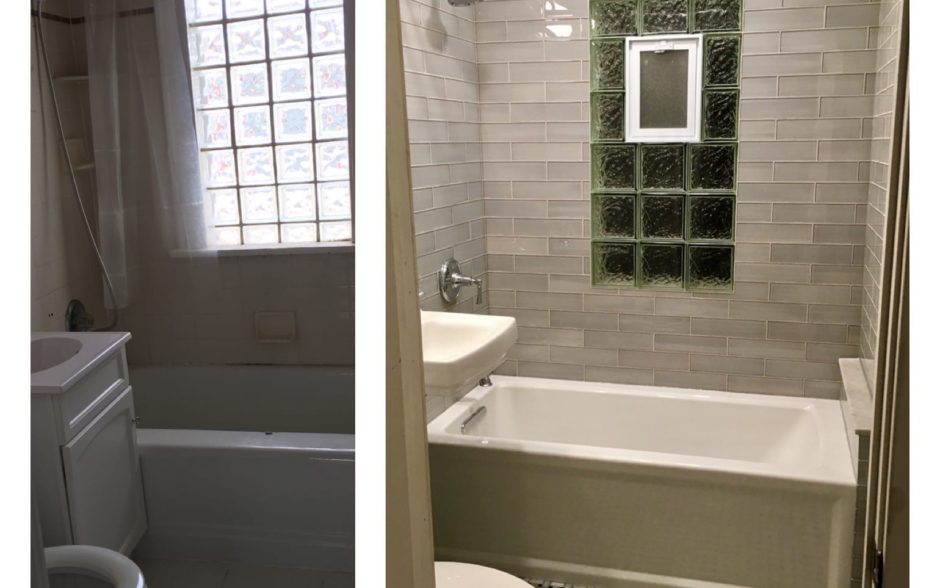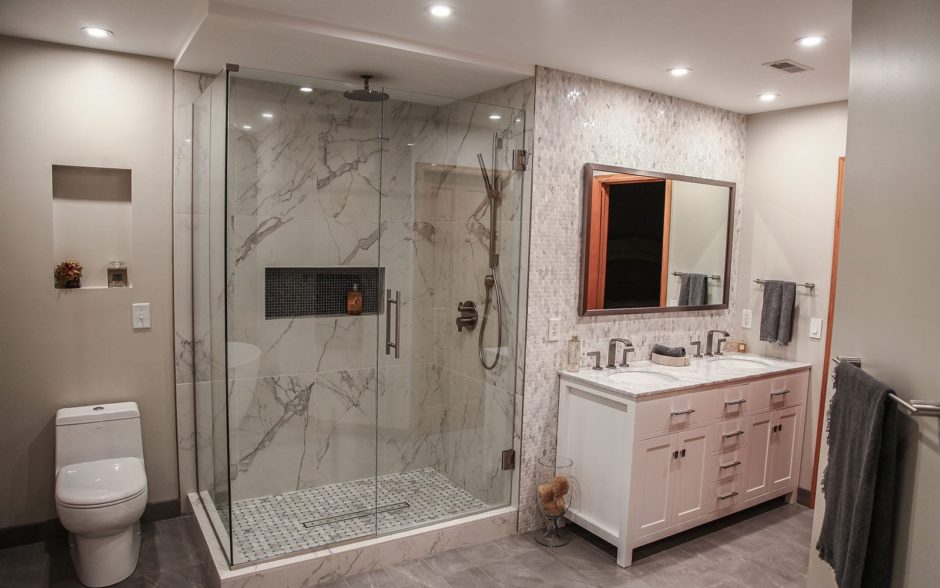 Counters and storage in bathrooms are important features of any bathroom. You need solid surfaces when doing your makeup, shaving, dying your hair, or even just brushing your teeth. From clever shelving options and spacious cabinets to stunning countertops, we can help you find the perfect details for your bathroom that work for you. A few examples of what we offer in terms of surfaces and storage are:
Built-in niches and shelves

Granite, marble, and quartz countertops

Floating, free standing, and built-in vanities
We can heat your bathroom floors so you never have to worry about cold feet after a hot shower. Our most popular bathroom flooring materials include glass, natural stone, porcelain, and ceramic tile, so you can curate the exact design you want.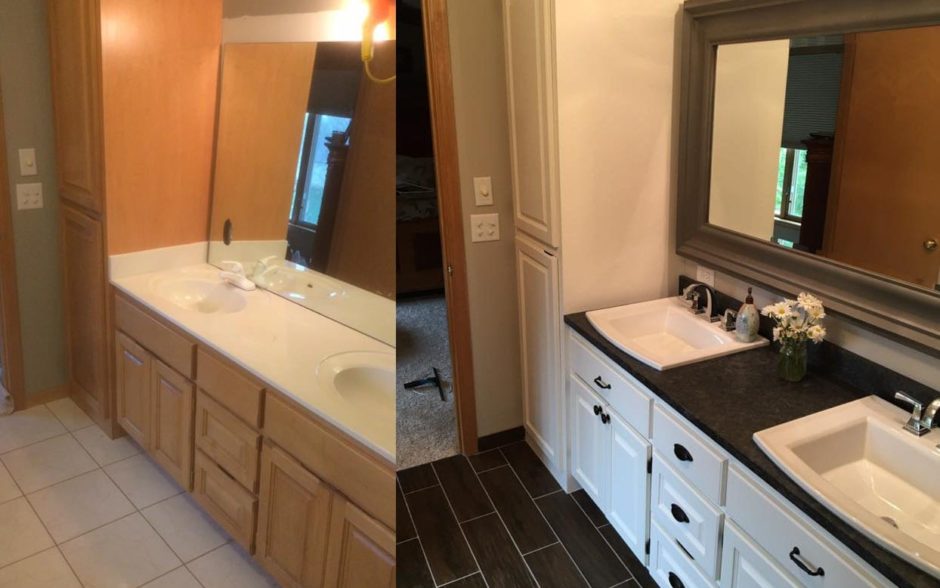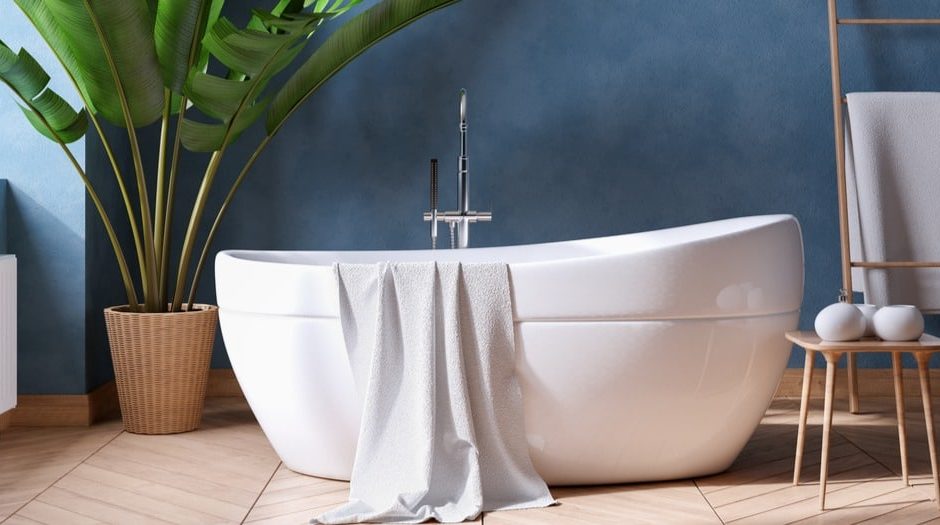 The small details are important, so we will also help you pick out bathroom fixtures that will elevate the room, like stylish toilet paper roll holders, comfortable faucets and sinks, lights, stunning vanities, and more. We're bathroom remodeling experts and are ready to guide you through the design process to ensure every aspect of the bathroom suits your style and needs.
Our Bathroom Renovation Process
We know the bathroom remodeling process can be overwhelming, but we make it as painless as possible for our customers. Below is a brief overview of our bathroom remodeling process.
Initial Consultation
First, we want to get to know you and your vision for the bathroom. During this consultation, we'll discuss your goals, preferences, and budget, allowing us to give you a project quote and understand what you want. We'll also discuss timelines and contracts.
Design and Planning
We'll help you design your entire bathroom, from the bathtub to the toilet paper holder, accounting for every detail. Once we have a solid design, we'll start planning the renovations and be able to offer a more specific timeline and cost.
Construction
Once construction begins, we'll take care of everything. We'll install everything with precision and care and check in with you intermittently to ensure you're satisfied with all the design choices and the execution.
Final Walk-Through and Inspection
Lastly, we'll inspect to ensure everything is functional and meets our standards. We'll take a walk-through together so you can see your new bathroom. Then, we'll be out of your hair, and you can enjoy your beautiful bathroom.
Designing Your Dream Maple Grove Bathroom
A to Z Construction works closely with customers to design gorgeous custom bathrooms that meet all your needs and expectations. We want every customer to be thrilled with their new bathroom design, so we take the time to ensure you're excited about every aspect of the design and can tweak anything you aren't happy with.
Experts in Bathroom Remodeling
You can trust A to Z Construction for your bathroom remodeling needs because we are the best in the business. Our contractors are highly knowledgeable and experienced, and we only use high-quality materials and products. We can help you browse our many design options to create your perfect bathroom. Attention to detail and customer satisfaction are our top priorities, and we deliver top-notch service every time.
Benefits of a Bathroom Remodel
There are more benefits of a bathroom remodel than you may realize, and you can learn more about the upsides below:
Increase Home Value
Whether you plan to sell your home in the future or not, renovating your bathroom can substantially increase your home value. A higher home value can lower mortgage insurance premiums or even help you manage without the extra insurance.
Improved Functionality and Comfort
If you have a particularly old home, an updated bathroom with modern appliances and features will function better, resulting in more comfortable showers, baths, teeth brushing, and other bathroom tasks. You also have the power to design your new bathroom to be conducive to your habits, whether that means adding double sinks or placing a seat in the shower.
Enhanced Aesthetic Appeal
The most obvious benefit of a bathroom remodel is that your bathroom will be beautiful and fit your aesthetic. It may seem superficial, but a stunning bathroom can make your mornings more pleasant and overall make you enjoy your home more.
Increased Energy Efficiency
Lastly, a bathroom renovation means new appliances. Old leaky faucets and outdated lighting can increase your utility bills. So upgrading your bathroom with new, energy-efficient appliances will lower your bills and be kinder to the environment.
Get Your Free Bathroom Remodel Estimate
If you love your Maple Grove home but have lackluster feelings for your bathroom, it's time to change that. Schedule a consultation with A to Z Construction to see how amazing your bathroom could be.
Why Choose A to Z?
QUALITY
For every project, we ensure that manufacturer guidelines for installation are both met and exceeded. We also provide a full warranty on the work completed.
PEACE OF MIND
We complete all work properly and ethically to ensure your home not only looks its best, but is also functioning as it should.
ASSISTANCE
We work with all insurance companies to make your home looking its best again. We assist you throughout the entire insurance process as well.