Edina Bathroom Remodeling Contractors
Are you looking to renovate the bathroom in your Edina, Minnesota, home? A to Z Construction is your go-to contractor for expert bathroom renovation services. Our talented specialists have changed countless bathrooms into beautiful and functional spaces from their years of experience serving the local community. 
We aim to give our customers excellent service and high-quality results since we recognize that a bathroom makeover can be a significant financial commitment. If you're ready to get started on your Edina bathroom remodeling project, we encourage you to contact our team today. 
Edina Bathroom Remodeling Services
We do full bathroom remodels and smaller updates in Edina, depending on your preference and budget. Here are some of the ways we can transform your bathroom: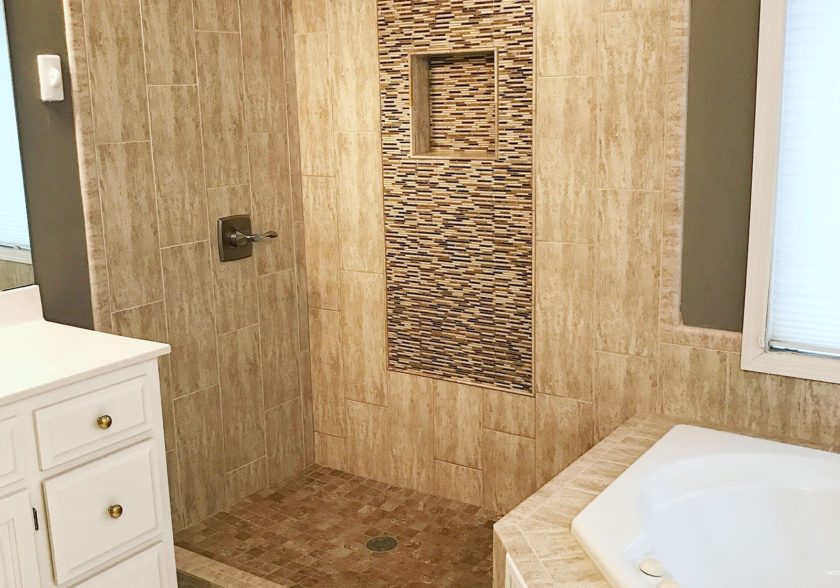 One of the most crucial components of any bathroom is the shower. If your current shower is outdated or needs repair, A to Z Construction can assist. Whether you want a spacious walk-in or a cozy nook, our Edina team can perform a total shower remodel.
A stunning bathtub can serve as the centerpiece of any bathroom remodel. Whether you want a traditional clawfoot bathtub or a sleek modern design, we have several designs to suit your new bathroom.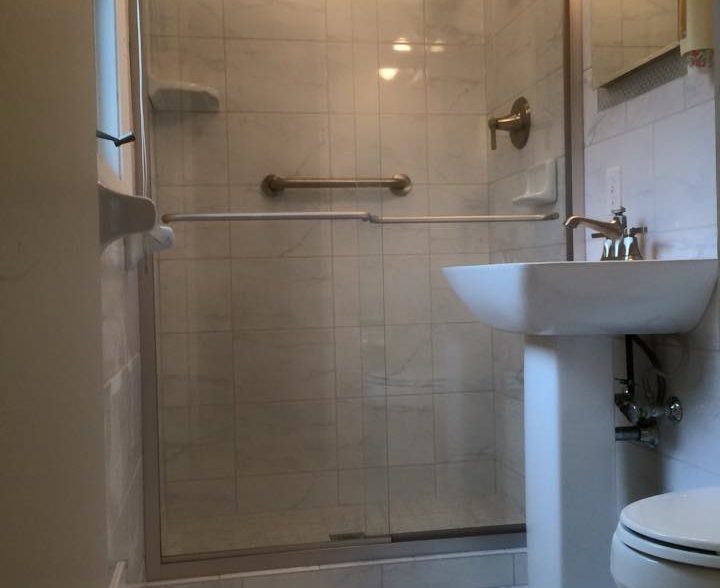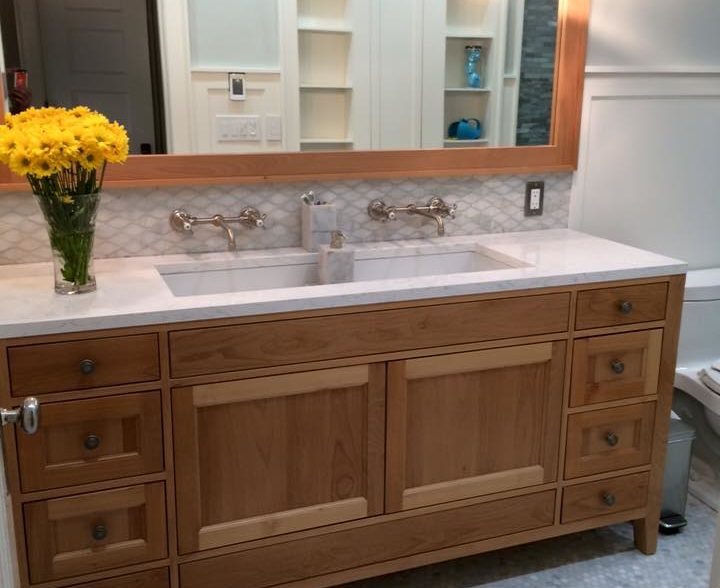 Cabinets and countertops provide both storage and style and can significantly impact the overall look and feel of your Edina home. We have a wide variety to choose from for your bathroom remodel, from elegant marble to durable quartz.
The flooring in your bathroom is constantly subject to moisture and wear. Therefore, it is vital to choose materials that are durable and water-resistant. Tile, vinyl, and hardwood are just a few of the flooring alternatives provided by A to Z Construction for a bathroom remodel.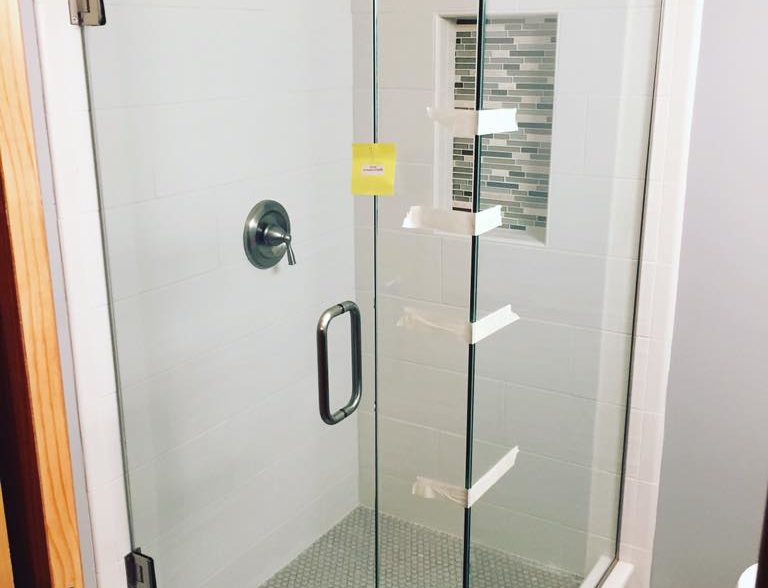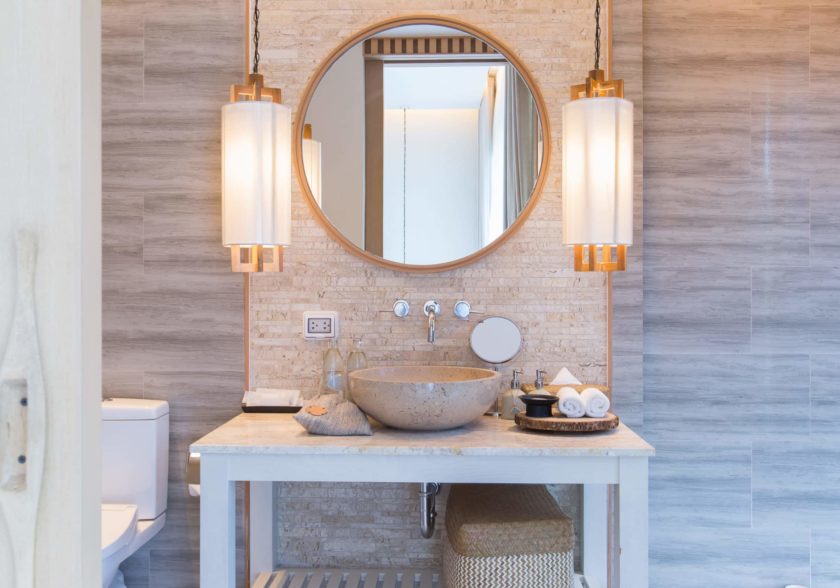 Fixtures such as faucets, shower heads, and toilets can significantly influence your bathroom's functionality and design. A to Z Construction has several fixture options for your bathroom remodel, from conventional and classy to sleek and contemporary. We'll work with you to choose fixtures that fit your needs and complement the overall look of your Edina property.
Our Bathroom Renovation Process
We understand that every bathroom remodel in Edina is different. That's why we take a customized approach to bathroom renovation projects at A to Z Construction.  Here's an overview of our renovation process:
Initial Consultation
We'll meet with you to go through your new bathroom design and assess the space to determine the feasibility of your project. 
Design and Planning
Our Edina designers will work closely with you to create a custom bathroom remodel design that reflects your needs and preferences. 
Construction
Once we finalize the design, our team of Edina contractors will begin the construction phase and keep you updated every step of the way for your bathroom remodel project.
Final Walk-Through and Inspection
To ensure that every element of your bathroom remodel meets our high standards for quality and craftsmanship, we'll conduct a last walk-through inspection of your Edina home.
Designing Your Dream Bathroom
A to Z Construction is dedicated to helping homeowners in Edina create their dream bathrooms. We pride ourselves on our commitment to open communication, meticulous attention to detail, and constant focus on customer satisfaction throughout the bathroom remodel process. Our team of experienced designers and contractors will assist you at every stage.
Experts in Bathroom Remodeling
Looking for a reliable bathroom remodeling contractor in Edina? Here's why you should choose us for your next bathroom renovation project:
Experienced and Knowledgeable Contractors
We recognize how stressful it can be to remodel a bathroom, but with our extensive experience and knowledge, we can help you every step of the way. Our Edina contractors will ensure your project runs smoothly and efficiently from design to construction.
Wide Range of Design Options
We provide a variety of design possibilities to suit your vision. Before construction even begins, we'll provide you with detailed 3D renderings of your bathroom design so you can visualize your space and have a better perspective of the result.
Use of High-Quality Materials and Products
We source our products from reputable suppliers to ensure that every aspect of your bathroom makeover is of the highest quality. Our Edina team will help you select the best products and materials within your budget without compromising on quality.
Attention to Detail and Customer Satisfaction
Every detail counts when it comes to bathroom remodeling in Edina. To ensure that we meet our client's expectations, we update you throughout the renovation process so you can confirm that we finish every detail to your specifications.
Benefits of a Bathroom Remodel
A bathroom remodel can offer a multitude of benefits to Edina homeowners. Here are some of the reasons why you should invest in a bathroom remodel: 
Improved Functionality and Comfort
A poorly designed bathroom can be frustrating and complicate your daily routine. Redesigning your bathroom can make your space more comfortable and practical, making it more enjoyable to use your bathtub or shower after a long day in Edina.
Increased Energy Efficiency
Replacing old fixtures with new bathroom appliances and energy-efficient models can significantly reduce water and energy bills. 
Increased Home Value
One of the primary benefits of a bathroom remodel is that it can increase the value of your Edina home. If you intend to sell your house in the future, a newly renovated bathroom can be a significant selling point. 
Enhanced Aesthetic Appeal
Modernizing fixtures, lighting, and flooring can give your house a chic appearance that will impress your visitors and fill your Edina home with pride.
Get Your Free Bathroom Remodel Estimate
If you're ready to transform your bathroom into your dream space, don't wait any longer. Our Edina team will visit your home to assess your bathroom and discuss your timeline, bathroom design preferences, and budget. We'll provide you with a detailed estimate of the project cost and timeline so you know exactly what to expect. Contact A to Z Construction today to book your free consultation.
Why Choose A to Z?
QUALITY
For every project, we ensure that manufacturer guidelines for installation are both met and exceeded. We also provide a full warranty on the work completed.
PEACE OF MIND
We complete all work properly and ethically to ensure your home not only looks its best, but is also functioning as it should.
ASSISTANCE
We work with all insurance companies to make your home looking its best again. We assist you throughout the entire insurance process as well.