Eden Prairie Bathroom Remodeling Contractors
If you're planning to embark on a bathroom remodel in Eden Prairie, you've likely realized how complex the process can be. From choosing suitable designs for your space to identifying the best contractors, your considerations are endless. 
Thankfully, A to Z Construction offers start-to-finish bathroom remodeling services to save time and money on your renovation. As leading contractors in the Twin Cities area, we've been completing bathroom renovations for nearly 20 years.
We'll work with you throughout the process, from compiling an estimate to completing a final investigation to ensure everything works as it should. We pride ourselves on being the best Eden Prairie bathroom remodeling contractors available. If you're ready to get started on your Eden Prairie bathroom renovation project, we encourage you to contact our team today.
Eden Prairie Bathroom Remodeling Services
A bathroom remodel has many individual repairs and renovations—and we can perform them all. We offer extensive new bathroom remodeling services to our clientele in the Eden Prairie area.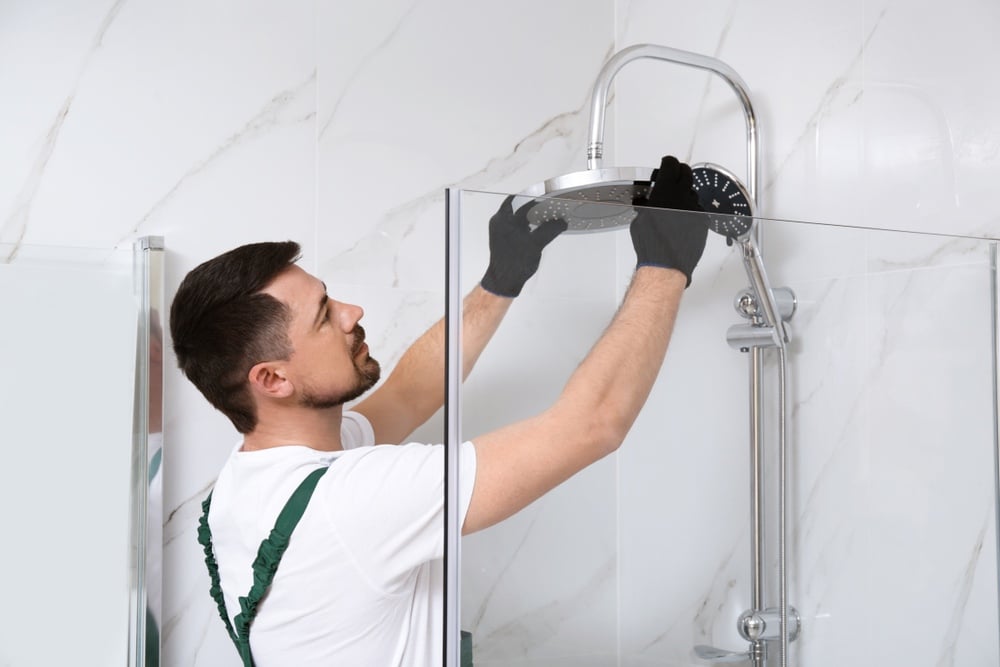 Showers come in various unique styles. You can choose from a walk-in shower, which is generally the most costly option, or an affordable prefabricated shower. Alternatively, you can choose a tub-and-shower combination for maximum efficiency. With A to Z Construction, you can count on the highest-quality and most cost-effective bathroom renovation possible.
Whether you want to install a new bathtub or repair the one you have, we can help you choose from thousands of customizable bathroom designs for your new or existing bathtub. We'll work within your budget and decorating scheme to find the best bathtub for your space, promoting aesthetic appeal and making your budget work.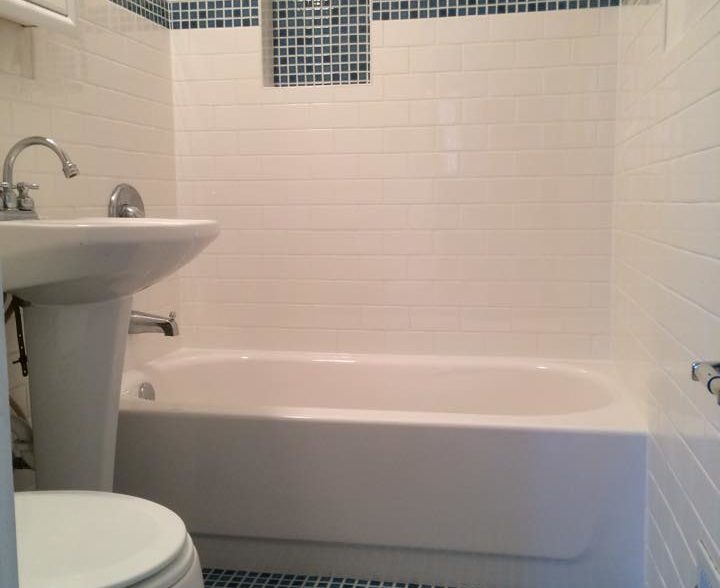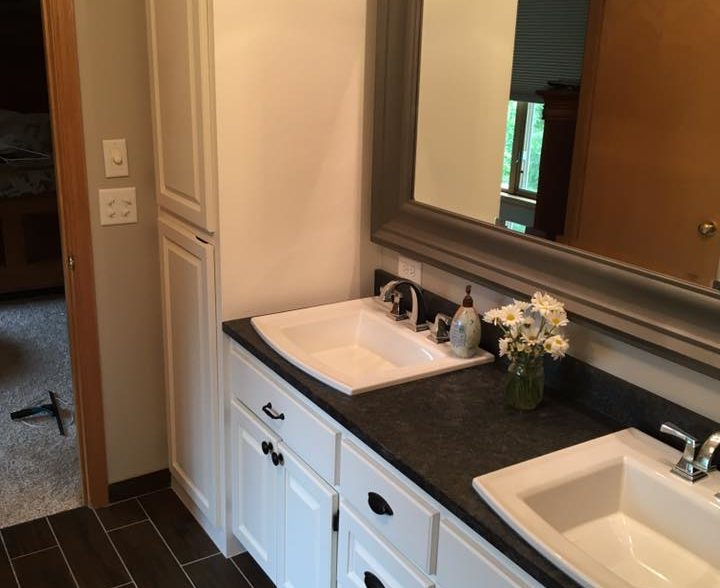 Your counters and cabinets tie your bathroom together, so choosing wisely is essential. We install granite, quartz, and marble counters for every bathroom, and we can help you choose according to your preferences. We can also repair, install, or refinish cabinets to match the aesthetic of your new bathroom and create a coherent decorating scheme throughout your home.
If you want to replace your bathroom flooring, we can help you choose between different top-quality materials like ceramic or tile. We can also install heating flooring or carpeting to best suit your needs.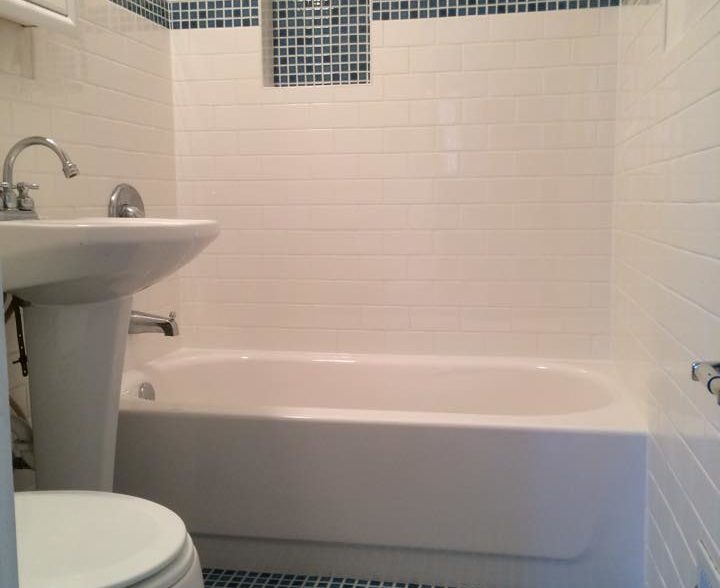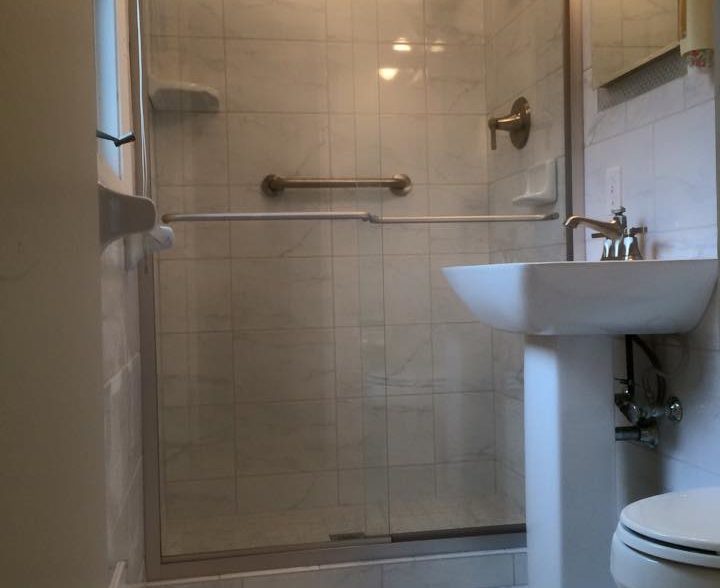 We'll repair and replace all of the fixtures in your new bathroom to promote efficiency and longevity. You can choose affordable options or opt for energy-efficient fixtures to minimize your utility costs over the long run. With knowledgeable contractors, you'll make the right choice for your space.
Our Bathroom Renovation Process 
We love our clients and cater our services to meet your every need. We are with you every step of the way, from designing your dream bathroom to making it a reality.
Initial Consultation
After filling out the contact form, you can expect to hear from us immediately. We'll get back to you with more information about our services, and our experts will work with you over the phone to draw up an estimate for our work. Throughout the consultation, we'll prioritize listening to your needs and identifying fully customized solutions that work for you. 
Design and Planning
We employ the most well-trained and qualified contractors to design our bathroom renovation projects. With extensive experience re-designing bathrooms throughout Eden Prairie and surrounding areas, our experts know how to tailor their approach to your budget and preferences. They will communicate with you throughout the bathroom design process and ensure maximum transparency.
Construction 
The construction process is the fun part! We'll bring our top-tier contractors to complete your project, prioritizing punctuality, professionalism, and efficiency. We'll work tirelessly to meet all deadlines, communicating any changes throughout. 
Final Walk-Through and Inspection
Once we've completed your remodel, it's time for a walk-through. We'll examine every inch of your new bathroom to ensure the process is complete, and our experts will thoroughly inspect your fixtures and utilities to ensure full functionality. We won't stop until you are satisfied.
Designing Your Dream Bathroom 
With A to Z Construction, designing your dream Eden Prairie bathroom is a distinct reality. You won't find a comprehensive construction service offering the same customer support standard and transparent business practices. 
We respect and value your time and input, including you as a team member, to ensure you love the final product. Best of all, we bring our knowledge and expertise to every job, proposing infinite features and possibilities to make your dream bathroom a reality. 
Experts in Bathroom Remodeling 
As leading experts in our industry, we know the ins and outs of bathroom remodeling. We have two decades of experience providing construction services to Eden Prairie and its surrounding areas, so we know how to optimize your new bathroom design and renovations according to local specifications. 
We'll work tirelessly to ensure your remodel is complete as quickly as possible—without sacrificing quality. Additionally, we have an impressive track record of going above and beyond for every one of our clients. We pride ourselves on providing fully customized solutions and making your bathroom renovation budget go the extra mile.
Benefits of a Bathroom Remodel 
The benefits of remodeling your bathroom are endless. Research suggests that a bathroom remodel is the best measure to increase your return on investment—and your home's value. A modern bathroom is a must if you plan to sell your home.
Additionally, renovating your bathroom contributes to the functionality and comfort of your space, promoting longevity and saving money over the long term. When you remodel your bathroom, you also enhance your home's decor and increase its aesthetic appeal. Lastly, remodeling your bathroom can promote energy-efficient practices, saving you money on utilities and decreasing the probability of costly repairs.
Get Your Free Bathroom Remodel Estimate 
Contact us today if you're ready for your bathroom remodel estimate. We'll provide you with the answers you need to get the ball rolling on your bathroom design and give you as accurate an estimate as possible. No matter your budget, we can help you create the bathroom of your dreams.
Why Choose A to Z?
QUALITY
For every project, we ensure that manufacturer guidelines for installation are both met and exceeded. We also provide a full warranty on the work completed.
PEACE OF MIND
We complete all work properly and ethically to ensure your home not only looks its best, but is also functioning as it should.
ASSISTANCE
We work with all insurance companies to make your home looking its best again. We assist you throughout the entire insurance process as well.