Bloomington Bathroom Remodeling Contractors
Are you tired of your outdated, small bathroom? If so, it may be time to consider a bathroom remodel. However, a successful renovation project requires the expertise of experienced contractors who can help you bring your vision to life. 
There are many contractors in Bloomington, but finding the right one can be a daunting task. Luckily, A to Z Construction offers state-of-the-art remodeling services that are sure to transform your bathroom into a functional space that meets your family's needs. Contact our team today to get started on your Bloomington bathroom remodeling project.
Bloomington Bathroom Remodeling Services
A bathroom remodel requires specialized knowledge and skills to ensure a successful outcome. This is where expert Bloomington bathroom remodeling contractors come in, providing homeowners with the necessary expertise and experience.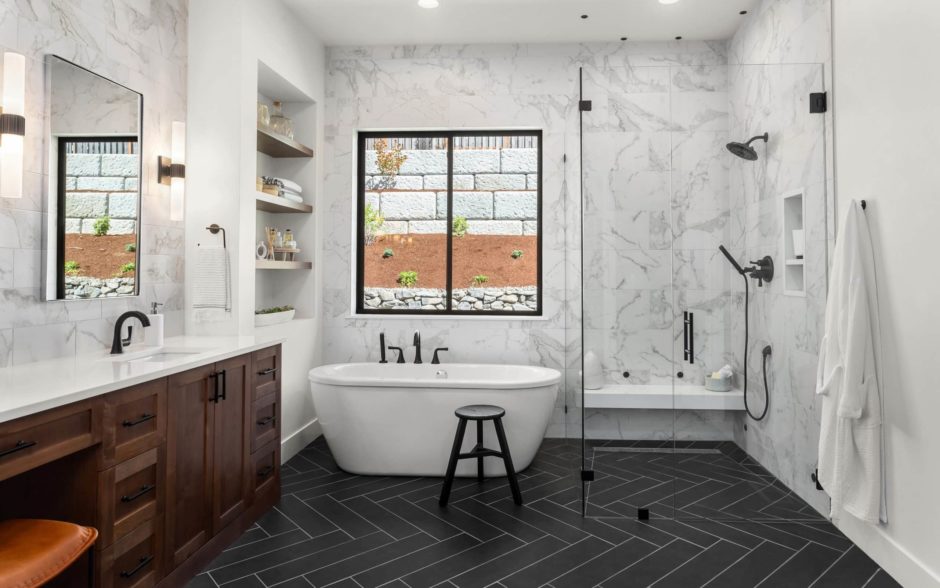 Picture yourself surrounded by beautiful tile, glass, or marble while enjoying the perfect spa-like shower experience. We can help you select the perfect rain showerhead, body jets, or steam options to create your sanctuary. Our team of professionals will ensure that your Minneapolis bathroom remodel is not only luxurious but also functional and practical.
Bathtub remodeling is the process of renovating or updating an existing bathtub in a bathroom. It involves making changes to improve the look and functionality of the bathtub, its surroundings, plumbing work, lighting, and other features around the bathtub.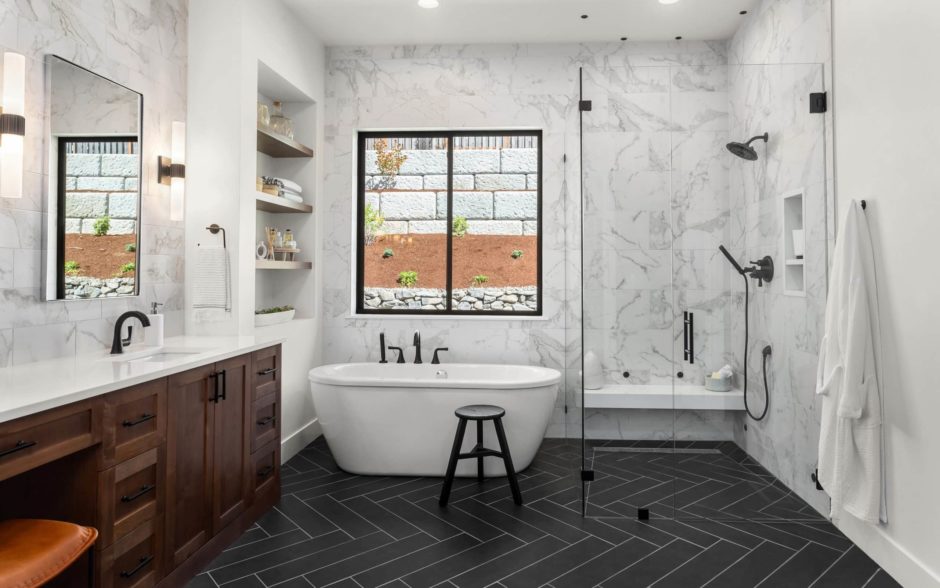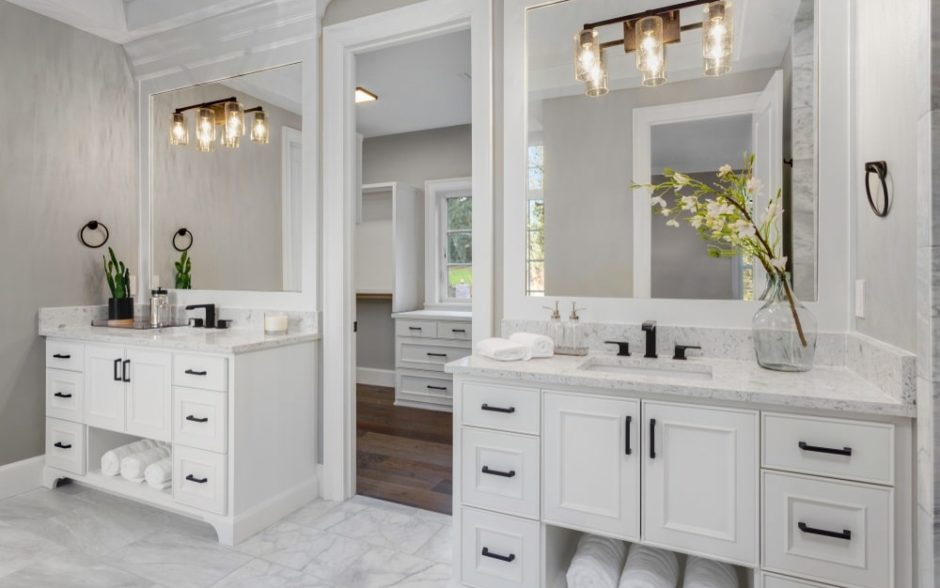 Remodeling counters and cabinets are integral to a bathroom remodeling project. You can update the existing counters and cabinets with new materials or designs that match your style and functional needs. Upgrading the counters and cabinets transforms the bathroom's look and increases its storage capacity and practicality. 
Bathroom flooring is one of the essential aspects of any bathroom. It must be durable and water-resistant because it is a high-moisture environment that must withstand constant exposure to water and humidity. Floor remodeling involves removing the existing flooring or replacing worn-out and old bathroom floors with more recent, stylish options.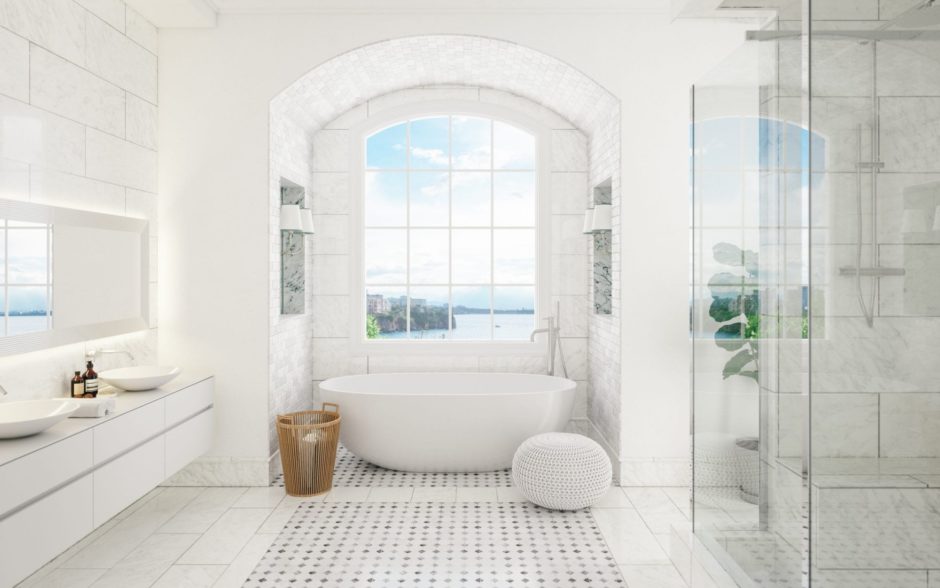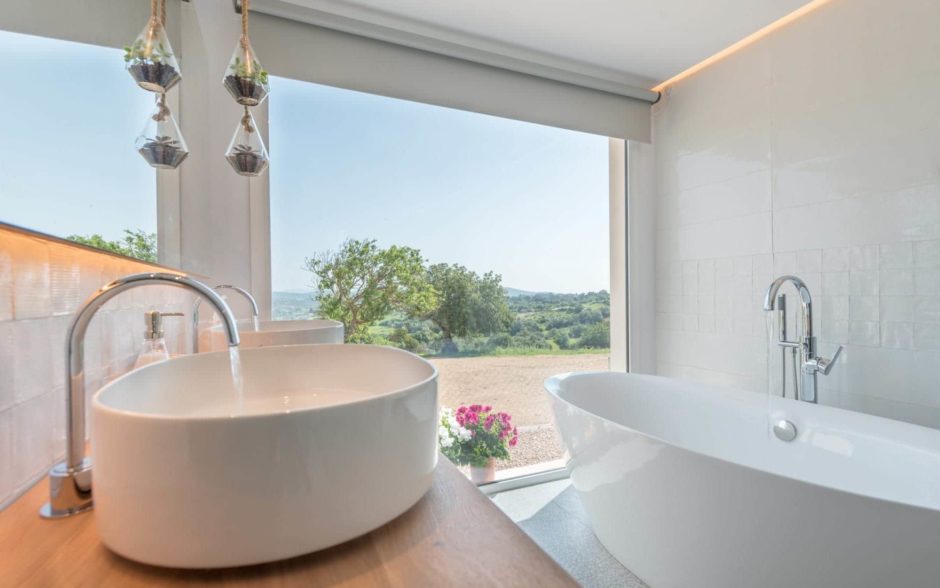 Bathroom fixtures are the hardware and accessories installed in a bathroom that cater to every day needs such as bathing, washing, and toileting. The remodeling of bathroom fixtures involves updating or replacing the accessories in your bathroom, like sinks, faucets, showers, and toilets.
Our Bathroom Renovation Process
A to Z Construction incorporates a bathroom renovation process that involves several stages. Here is a general overview of our bathroom renovation process:
Initial Consultation
This initial stage of our bathroom renovation involves our team visiting your property to assess the current bathroom. You can voice your pain points concerning the lavatory and the desired changes and improvements you expect. It ensures our renovation team understands your vision for a new bathroom and any budget requirements. 
Design and Planning
Designing and planning lays the foundation for the entire project. Based on information collected during the initial consultation, our renovation team will develop a bathroom design plan that outlines the proposed changes and improvements. It includes creating detailed blueprints or 3D renderings of the new bathroom to help you visualize the final result. 
Once the design plan is approved, our team moves into the planning phase. We will obtain any necessary permits and approvals from local building authorities and all required resources. Planning ensures consistency in the bathroom renovation processes.
Construction
Construction is the physical work of building and installing the new bathroom. The process begins with demolishing the old structures to make way for the new construction. After demolition, our renovation team installs the new framings and basic systems of the bathroom. 
Once the frame of the new washroom is over, we will move on to the finishing touches. Our team works closely with you to ensure the project is progressing according to plan, and any changes or adjustments get discussed and approved. 
Final Walk-Through and Inspection
Once the bathroom renovations are over, you and our team will conduct a walk-through and inspection. The final walk-through and inspection mark the final stage of the project and ensure all work gets completed to your satisfaction. 
Our renovation team walks through the new bathroom with you, pointing out all completed projects to ensure all of your expectations have been met. If any issues or concerns get identified, we will address them before the final sign-off.
Designing Your Dream Bloomington Bathroom
At A to Z Construction, we understand that every homeowner has unique tastes and preferences when designing their dream bathroom. That's why we work closely with our Bloomington clients throughout the renovation process, from the initial consultation to the final walk-through and inspection.
Experts in Bathroom Remodeling
A to Z Construction offers a range of services making the renovation process as smooth and stress-free as possible. We'll work closely with you throughout the process, ensuring the project progresses according to plan and meeting your pain points.
With years of business in the industry, we have gathered enough experience and expertise. We pride ourselves on our commitment to quality artistry, attention to detail, and excellent customer service. Our team of experts uses only the highest quality materials and techniques to ensure every project is of a high standard.
We're also committed to providing excellent customer service and building long-lasting client relationships. Open communication, honesty, and transparency are essential to any successful renovation project, and we work hard to ensure that our clients are delighted with the result.
Benefits of a Bathroom Remodel
Here are a few of the benefits that you can expect after remodeling your Bloomington bathroom.
Improved Home Value
A bathroom remodel maximizes the overall value of your home. Upgraded fixtures, improved layout and storage, and other updates make your home more attractive, leading to a higher resale price.
Improved Functionality and Comfort 
Choosing to remodel your bathroom allows you to optimize the layout and storage space, making it easier to use and navigate, increasing its functionality and comfort.
Enhanced Aesthetic Appeal
Another significant benefit of a bathroom remodel is improved aesthetics. An updated space with a modern and sleek bathroom design or a more traditional and classic look increases the look and feel of your home. 
Increased Energy Efficiency
Bathroom remodeling also helps reduce water and energy usage, leading to long-term cost savings. Updated fixtures, such as low-flow toilets and energy-efficient lighting, help achieve energy efficiency in the lavatory.
Get Your Free Bathroom Remodel Estimate
A bathroom remodel brings numerous benefits to your Bloomington home. If you're ready to transform your outdated bathroom into a modern and stylish oasis, A to Z Construction is here to help. Contact us today to schedule an initial consultation and plan your dream bathroom remodel. Let us help you turn your vision into reality and create a space you'll love for years.
Why Choose A to Z?
QUALITY
For every project, we ensure that manufacturer guidelines for installation are both met and exceeded. We also provide a full warranty on the work completed.
PEACE OF MIND
We complete all work properly and ethically to ensure your home not only looks its best, but is also functioning as it should.
ASSISTANCE
We work with all insurance companies to make your home looking its best again. We assist you throughout the entire insurance process as well.